SDK Integration (IOS And Android)
The Power Of Community
Community building and expert opinions drove engagement through the roof with a target group
Flosports' niche communities of super fans connected over customized watch parties, public chat functionality, custom stickers, emojis, and expert chats with leading commentators and celebrity athletes in each sport, including grappling, wrestling, dirt racing and cycling.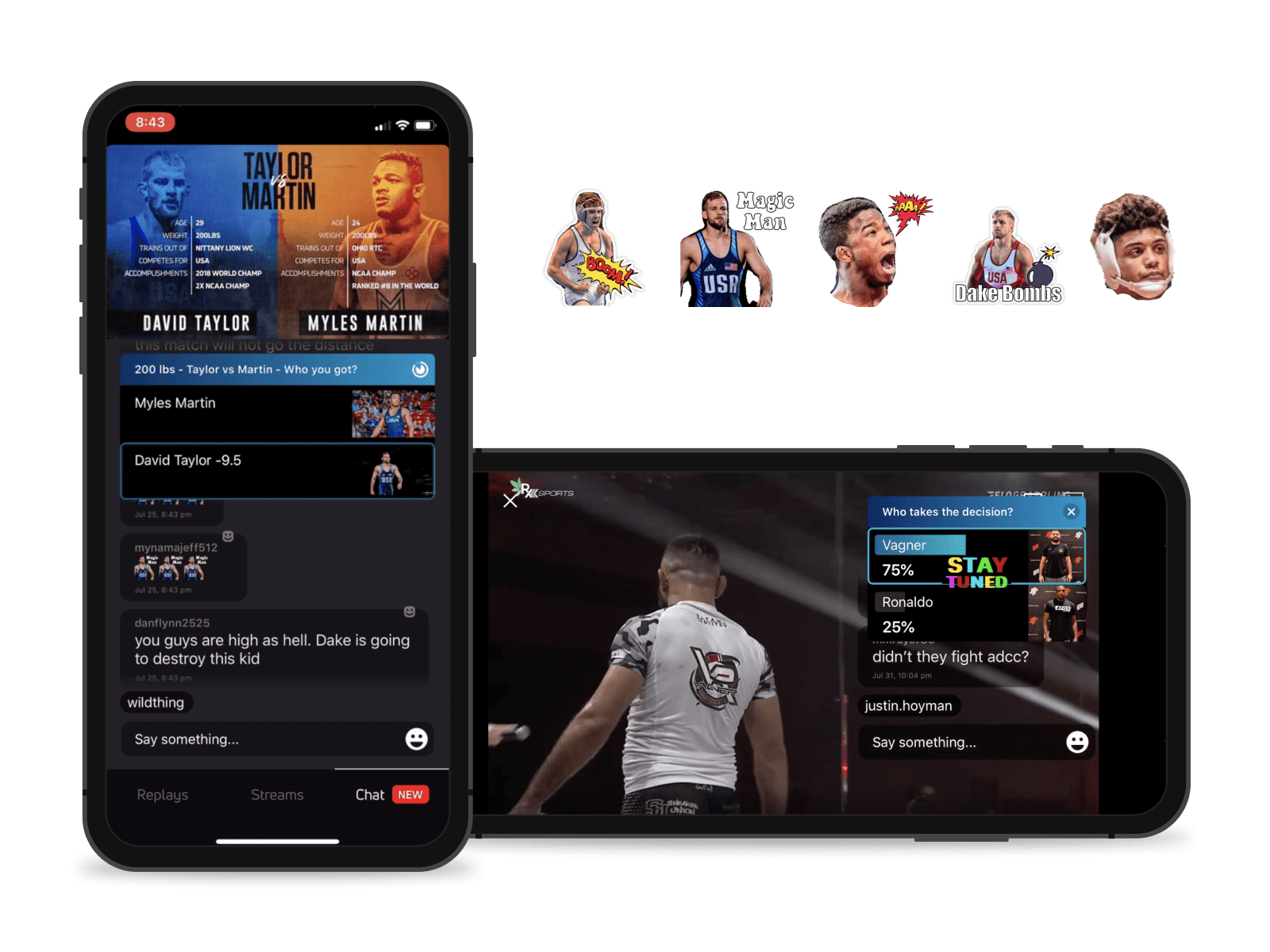 of the audience watching their streaming sport engaged with our interactive features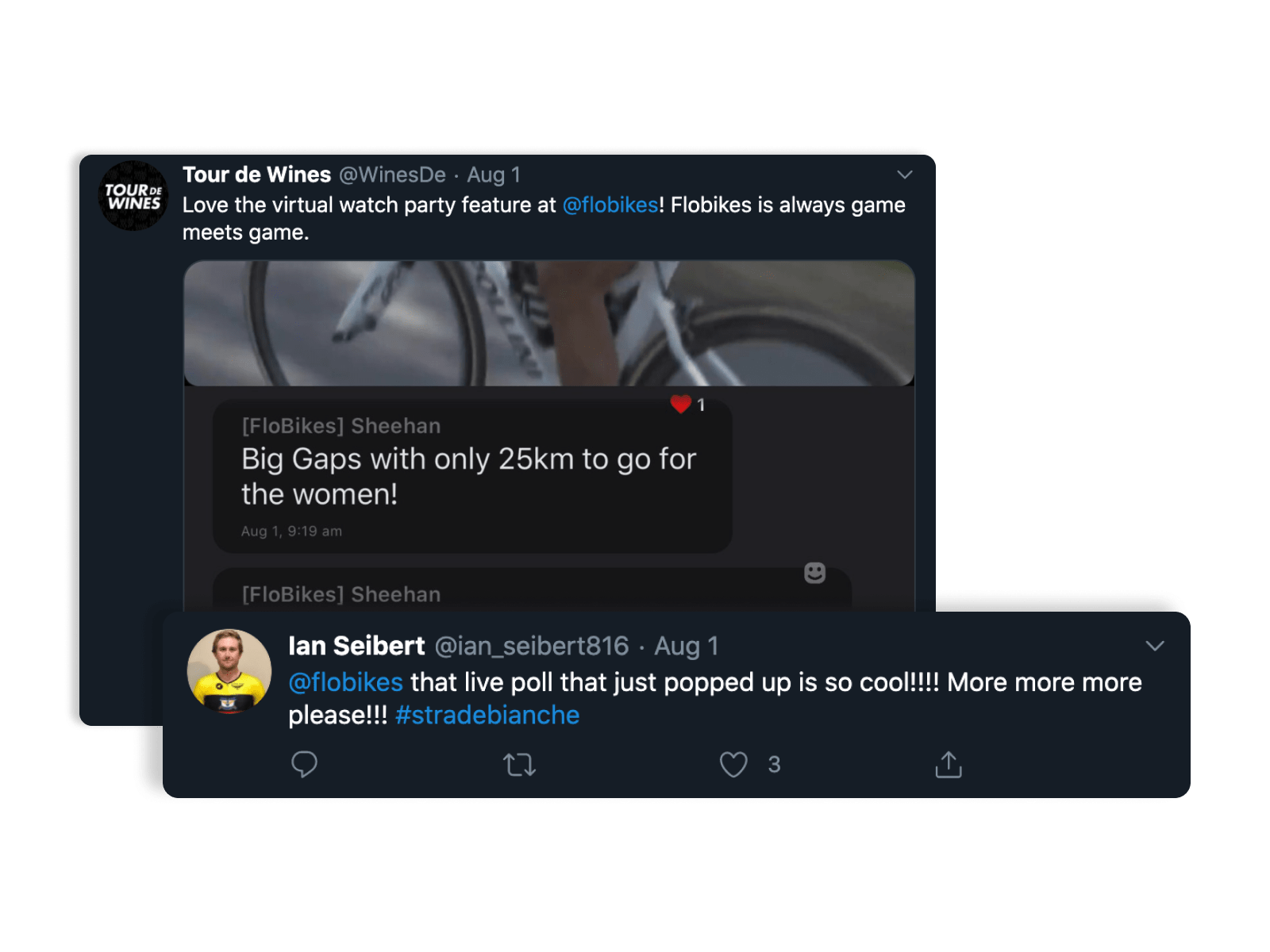 Our research showed that our customers regularly opened a second screen to engage with their community on social media. We wanted to connect fans in our live streaming experience but didn't have the resources to do it ourselves. We were able to quickly integrate LiveLike's SDK into our own app, tested our hypothesis and experimented across multiple use cases.
Justin Hoyman, Product Director, Apps @ FloSports