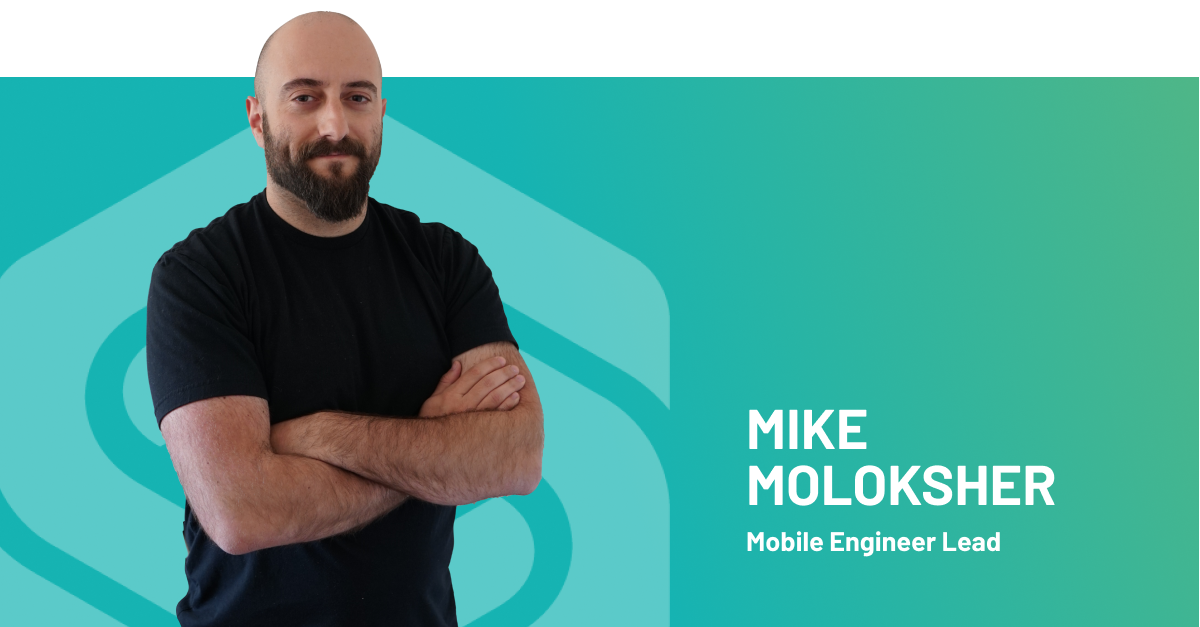 To kick off our Get to Know LiveLike series, we sat down with everyone's favourite coffee connoisseur, Mobile Engineer Lead Mike Moloksher. Mike has been at LiveLike for almost 3 years now and is an integral member of the iOS Engagement Team responsible for new functionality development, integration support and product stabilization. Read on to hear about Mike's career history, his personal experience navigating the engineering world, and the words of wisdom he would pass on to aspiring developers. We're proud to have someone like Mike on our team and excited for you to get to know a little bit about him!
Tell us a little bit about your career path. How did you get into mobile and iOS development?
My whole career path is based on being bored and looking for new challenges. I initially started off as a graphic designer, which got boring, so I started doing front-end web work, lots of javascript and css. Eventually that got boring too and so I started working with a lot of PHP and MySQL. Later when the iPhone came out, it seemed like a great opportunity to jump into something new and exciting. I bought the first Objective C book I could find and studied it like a Bible. It wasn't the most pleasant language to work with, but that in itself made it so much more rewarding when I was able to build something with it on a very new exciting platform called iOS. Fast forward to today, iOS with Swift has evolved so much and I'm very proud that I have been in it since the very beginning, since the manual memory management days. I've got the mental scars to prove it!
Can you explain as simply as possible what you do for LiveLike as a mobile engineer?
In my role, I help LiveLike create tools for iPhones and iPads that other companies can use to increase user engagement in their apps. Another part of my job is to make sure my direct reports are happy.
Did you always want to be a developer?
No, as a teenager I actually thought I would have a career in music. But once I got my first computer, I realized that, just like a musical instrument, I had a hard time putting it down. The rest is history.
Why do you think that LiveLike is a good place for engineers like yourself?/What makes LiveLike unique?
LiveLike is a great place to work for engineers because of the unique engineering challenges we get to deal with. Ultimately, as engineers, the problems we face have a direct correlation to how good we get at our profession. Complicated engineering problems inspire collaboration, learning and, most importantly, self discovery.
As an iOS app developer for many years, I worked with tools others had created for me to use. At LiveLike, I get to be the one creating the tools used by iOS developers.
Is there anything else you'd want to share with fellow or aspiring developers and engineers?
Be brave. Be brave in asking questions, especially the ones you think will make you sound inexperienced. Your ego will forgive you for sounding inexperienced once you become aware of the knowledge you gained.