With LiveLike's Cutting Edge Tech, FORTË Can Tap Into the Power of Community Support and Encouragement as Core to Its Innovative Fitness App
NEW YORK, FEBRUARY 6, 2023 – FORTË, a B2B, interactive video streaming platform for gyms, boutique studios, influencers, and sports leagues; powers top brands like UFC Gym, YMCA, Curves The Edge, 305 Fitness, Under Armour World Headquarters, and The NFL Players Association. FORTË is joining forces with LiveLike to elevate its platform even further. With this collaboration, FORTË is taking its fan and user experience to the next level with interactive and community-driven features from LiveLike to elevate their immersive digital fitness platform.
People prioritize community when it comes to working out, and with LiveLike's customizable, interactive features, FORTË users will be able to encourage each other on their fitness journeys through gamification, earning rewards as they go. According to the U.S. Department of Health, 80% of adults aren't meeting key fitness guidelines, and a Onepoll study showed that nearly half of Americans are intimidated by the idea of working out at a gym. Through this new partnership, FORTË is determined to break down those barriers and create a supportive and motivating virtual fitness environment. With LiveLike's dynamic engagement suite, innovative companies like FORTË can focus on delivering a world-class product experience without sacrificing valuable time and resources on core engineering.
"Fitness is much less intimidating and more fun when we do it together. We are working with LiveLike to enable our clients to create deeper connections between their community and instructors, said Lauren Foundos, CEO, FORTË. "The engagement and rewards experiences they have provided to their partners, including many of the top sports organizations in the world, global gym chains, boutique studios, and influencers, will apply nicely to further enhance our interactive digital experience. By partnering with LiveLike, we will continue to push the limits, innovate, and always ensure that we deliver the best community-driven experience for our clients and their members."
"The best partners are those who, like FORTË, have an inspiring vision that drives us to push the limits of our technology and keep innovating," said Miheer Walavalkar, CEO and co-founder of LiveLike. "We love working with entrepreneurs like Lauren. Her energy is infectious, and our teams are both incredibly motivated to expand the limits of our imaginations, making this a win-win partnership that I am very excited about."
About FORTË
Founded in 2015, FORTË is a B2B, interactive video streaming platform for gyms, boutique studios, influencers, and sports leagues. They power top brands like UFC Gym, YMCA, Curves The Edge, 305 Fitness, Under Armour World Headquarters, and The NFL Players Association.
FORTË builds their partners' websites and apps that look like their own and integrate into their ecosystem. Their platform enables their partners to offer live and on-demand content, has two-way video, live leaderboards, wearable integrations, social features, music licensing options, automated live-streaming, and offers unique audience intelligence insights used for data-driven marketing and more. They enable gyms to create a community-driven, interactive experience for their members so they can focus on what they do best!
About LiveLike
LiveLike is a technology company dedicated to empowering digital experiences that enable deeper community engagement, increased retention rates, and new monetization opportunities. Its audience engagement platform and gamification engine gives top sports organizations and media companies the power to elevate fan experiences, extend engagement time and harness the value of first and zero-party data. By customizing interactive and social features, LiveLike has connected fans to some of the most exciting live events around the world—from the Super Bowl, FIFA World Cup and NCAA March Madness to concerts, festivals and even the U.S. presidential debates. As they continue to expand into new industries like fitness, edtech, fintech, e-commerce and publishing, LiveLike is leading the charge in creating immersive, dynamic digital experiences. Visit www.livelike.com for more information on their innovative technology, partnerships and more.
Get in touch today to learn more about how LiveLike and FORTË can help you engage users on your platform.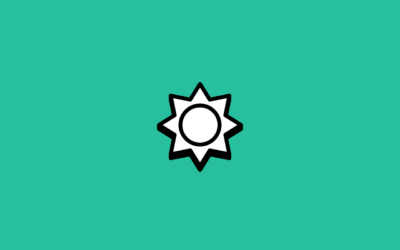 As the days grow shorter and the leaves begin to change, it's time to look back on the exciting updates and announcements LiveLike brought to the world of sports and entertainment over the summer. We've had a remarkable season filled with innovation and progress, and...