What is Wildmoka?
By now, you probably already know that interactivity is often the X-factor brands need to set their content apart. In fact, a stunning 88% of marketers say that interactive content alone can help brands to differentiate themselves from their competitors. What's more, when it comes to video content specifically, around 43% of consumers prefer an interactive video experience as opposed to content from standard video platforms. These statistics alone are perfect examples of why our integration with Wildmoka has been so crucial to our clients. But, let's not get ahead of ourselves here! You might be wondering: what is Wildmoka?
Wildmoka is the leading cloud-based platform for creating and publishing clips, reels or streaming live on social media and OTT platforms. Known by its clients and beyond as the "Digital Media Factory for Sports & News", Wildmoka offers those in the industry the opportunity to democratize digital sports broadcasting with end-to-end video content creation services. Broadcasters are able to easily automate real-time video content to be hyper-distributed across their social channels and OTT platforms in order to enhance their viewing experience.
In 2022, Wildmoka partnered with LiveLike to harness the power of interactivity and boost this audience experience even further. With this additional access to our customized, best-in-class engagement tools—live chats, polls, quizzes—media companies can now differentiate themselves by not only being the first to publish near-live clips but also by delivering superior, interactive viewing experiences.
So, How Does it Work?
Prior to this partnership, the process for pushing alerts to a platform timeline involved manually creating, copy-pasting, and publishing the content, delaying the time it took to get the content in front of viewers. Thanks to this collaboration, publishers can now alert users as quickly and efficiently as possible with automated video alert widgets and do so in tandem with contextualized interactive widgets that engage users even further.
LiveLike has integrated the Wildmoka tool within its CMS to enable the automatic publication of video widgets in its timeline mode. In order to install the Wildmoka LiveLike plugin to power interactive, automated viewing experiences on your platform, check out this CMS tutorial video and corresponding instructions below. In this tutorial, you will learn how to harness the power of LiveLike and Wildmoka to master the following features:
Create more content in seconds: live streams, near-live clips, reels (match summaries, best of players, and more)

Hyper-distribute content to all digital channels (OTT and social media)

Automate your entire digital content creation workflow
In your program, click on 'Automate'

Next, click on 'Wildmoka Video Alert'

Enter your Wildmoka Match ID, a Widget Title, etc. 

Finally, 'Start' the automation 

Your new video widget will be published automatically (as soon as a clip on the match is created on Wildmoka)
"LiveLike enables Wildmoka customers to deliver superior viewing experiences and significantly boost user engagement rates. Wildmoka partners also benefit from having Wildmoka's Digital Media Factory near-live clips automatically plugged into their timeline, facilitating the operators' work and enhancing the end-user experience."
Check out what automatic video widget publication can look like within a mobile application!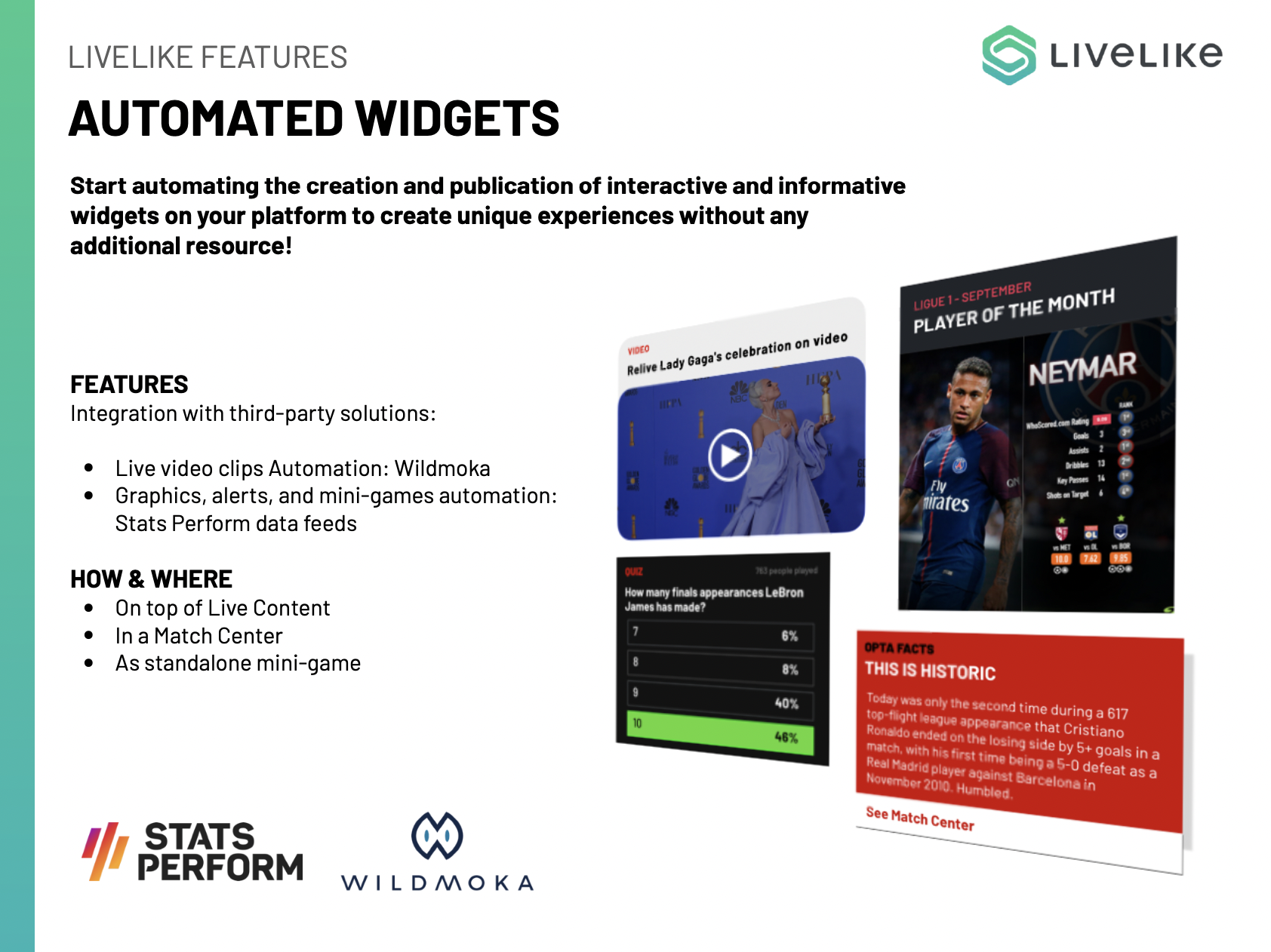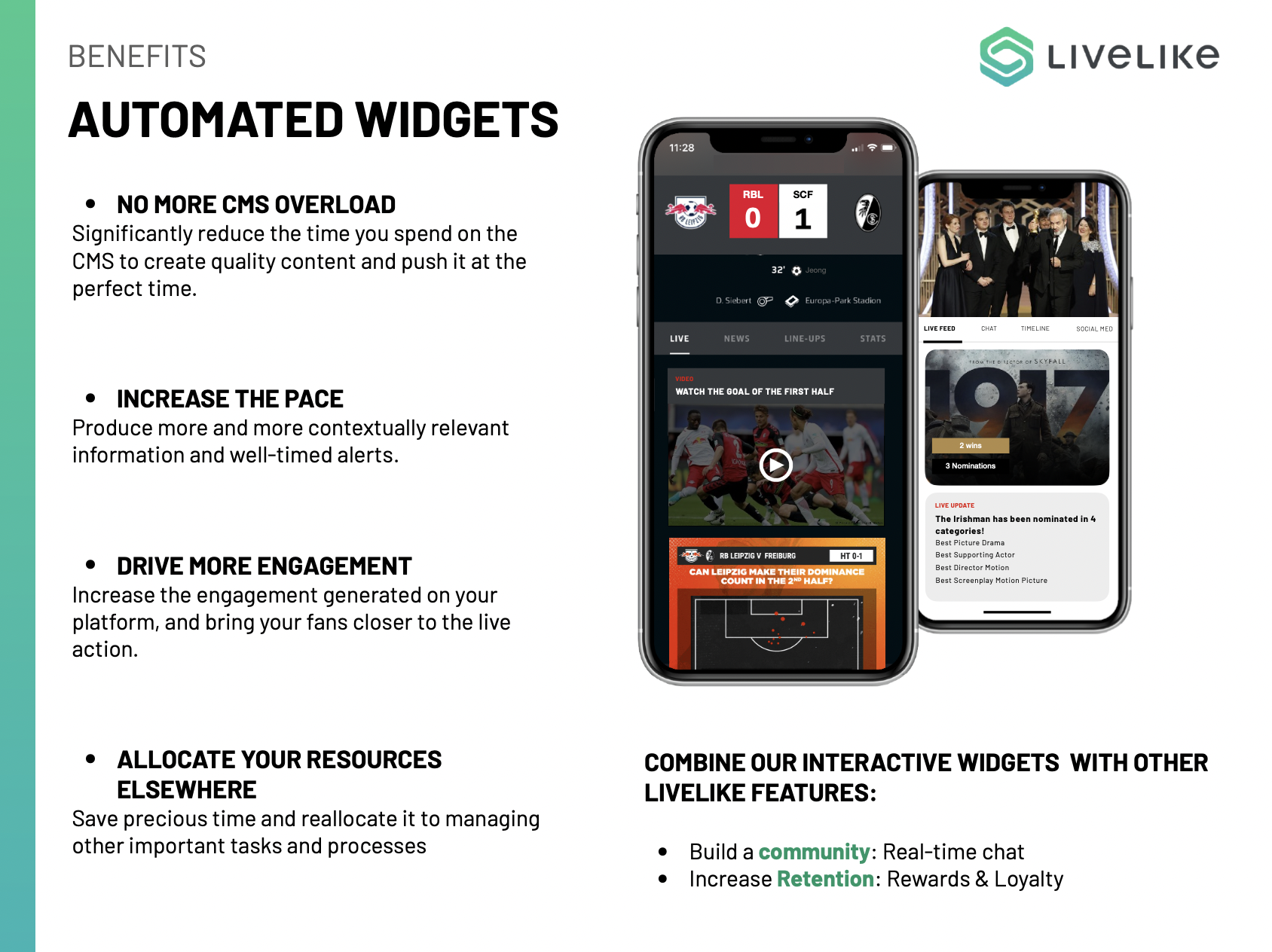 Get in touch to learn more about our Wildmoka integration or to find out more about LiveLike video features.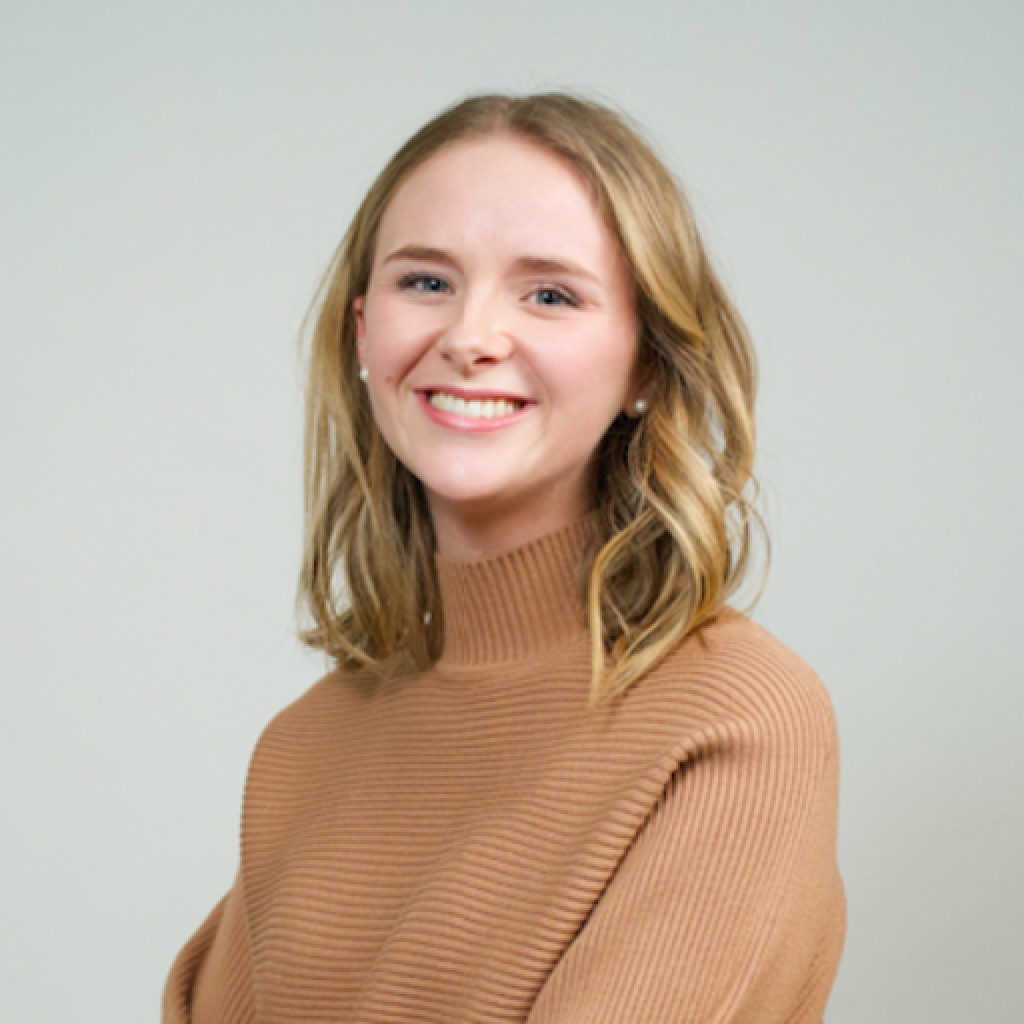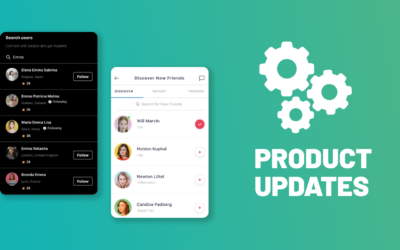 It's time for our March product update! We have exciting new developments to report, including the launch of two new community-driven features: social graph-as-a-service and user presence-as-a-service!Social Graph-as-a-service (SGaaS) is an API-first service that...