Learn more about how companies have deployed extraordinary audience experiences using the LiveLike Engagement Suite.

SDK Integration (IOS And Android)
The Power Of Community
Community building and expert opinions drove engagement through the roof with a target group.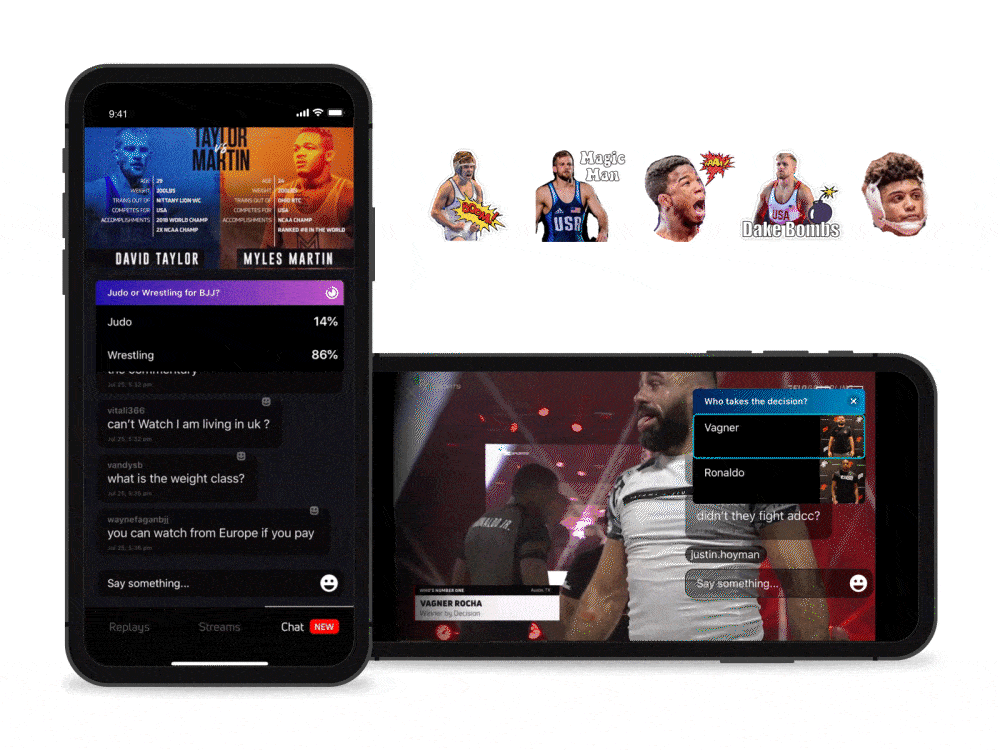 Flosports' niche communities of super fans connected over customized watch parties, public chat functionality, custom stickers, emojis, and expert chats with leading commentators and celebrity athletes in each sport, including grappling, wrestling, dirt racing and cycling.
of the audience watching their streaming sport engaged with our interactive features
Our research showed that our customers regularly opened a second screen to engage with their community on social media. We wanted to connect fans in our live streaming experience but didn't have the resources to do it ourselves. We were able to quickly integrate LiveLike's SDK into our own app, tested our hypothesis and experimented across multiple use cases.
Justin Hoyman, Product Director, Apps @ FloSports
SDK integration (iOS, Android, Web)
Fun Ways to Personalize the Fan Experience
New interactivity features to help fans engage even deeper with the sport they love.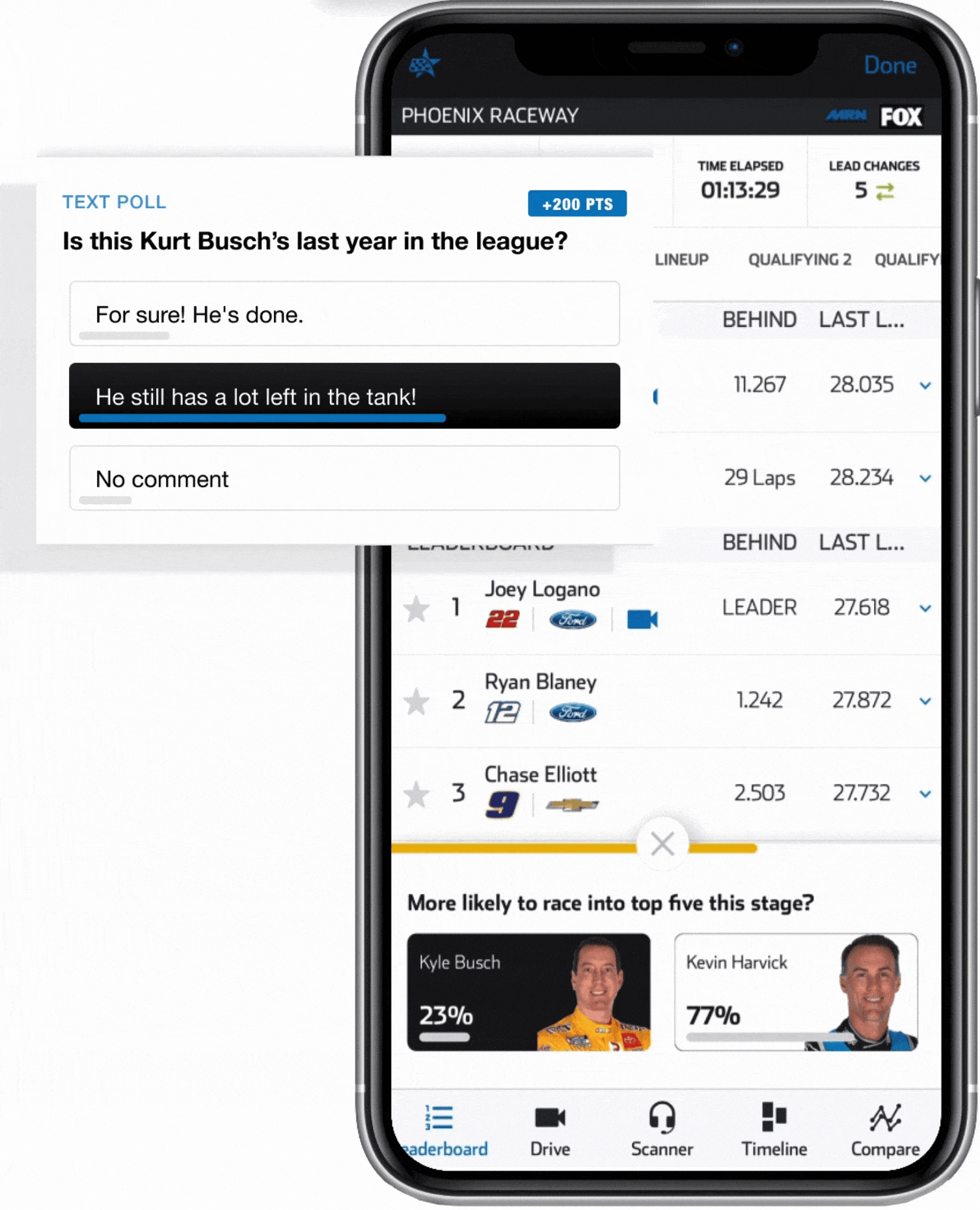 LiveLike's Producer Suite CMS allows the NASCAR editorial team to be creative as they seamlessly publish fun and engaging content in real-time during races.
Increase in App Logins YoY
The ability for us to AB test the integration of the LiveLike module to fans versus a segment of fans that just got our typical race day experience, we saw a double digit increase in engagement around the fans that specifically had the LiveLike modules.
Tim Clark, Chief Digital Officer @ NASCAR

API integration (Mobile and Apple TV)
Interactive Engagement
New timeline within Expert Zone allows users to demonstrate their knowledge.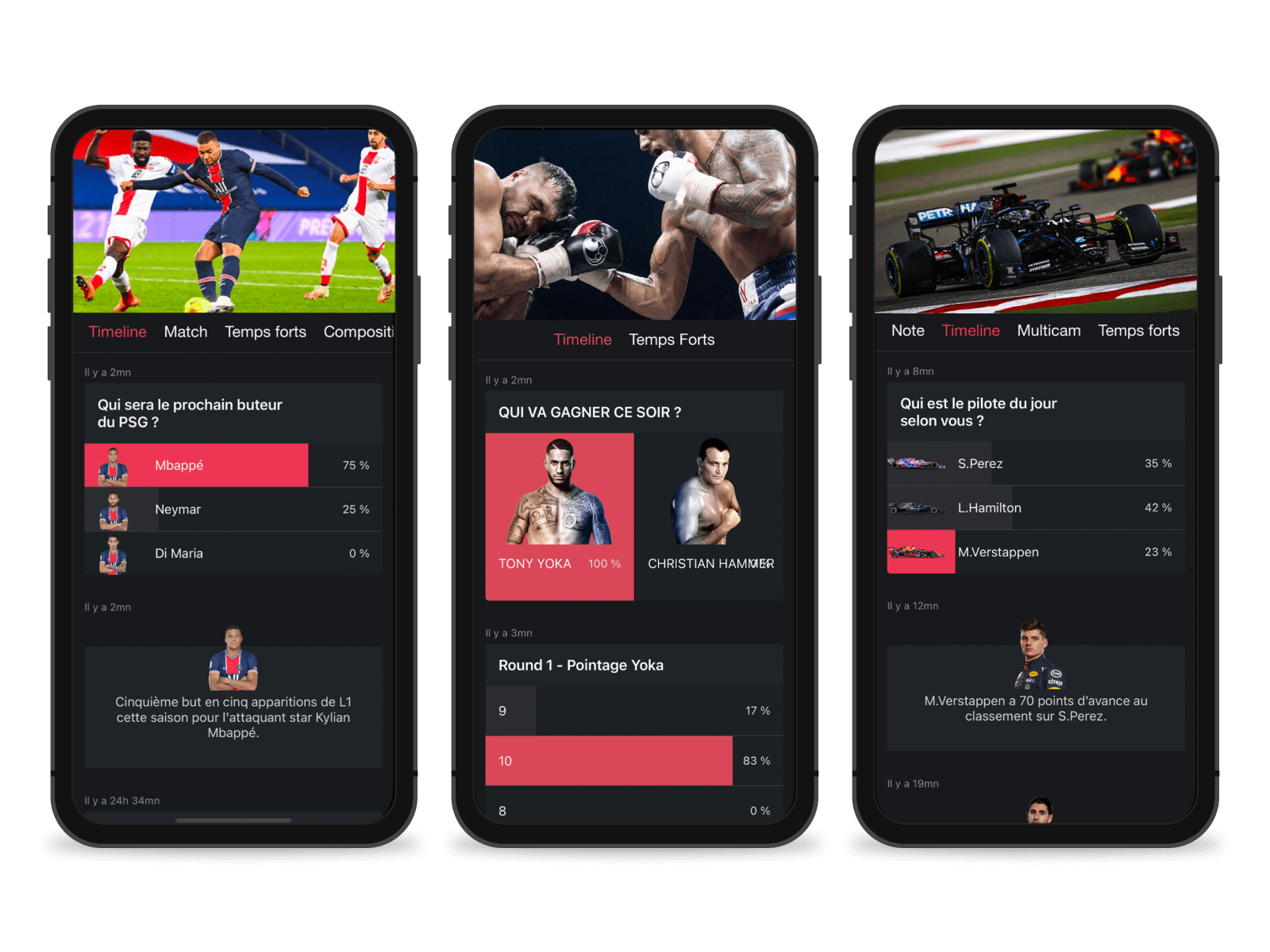 Canal+ used influencer commentary, polls and predictions to enhance the premium Expert Zone in their app. Their digital team used just our APIs to build the entire experience, and maintained full control over their release cycles, branding and sponsorship.
Interaction rate of fans who come to the app to watch the game engaging deeper with our interaction features
Our partnership has proven to be incredibly productive in engaging our fans. Within one month, we have already used the LiveLike functionalities for Football, Golf, Boxing and F1. We even used poll results in the post-game show.
Sebastien Audoux, Sports Digital Lead @ Canal+

Enhanced Mobile Fan Experience
Boosting engagement through widgets including trivia quizzes, live polls, and live predications.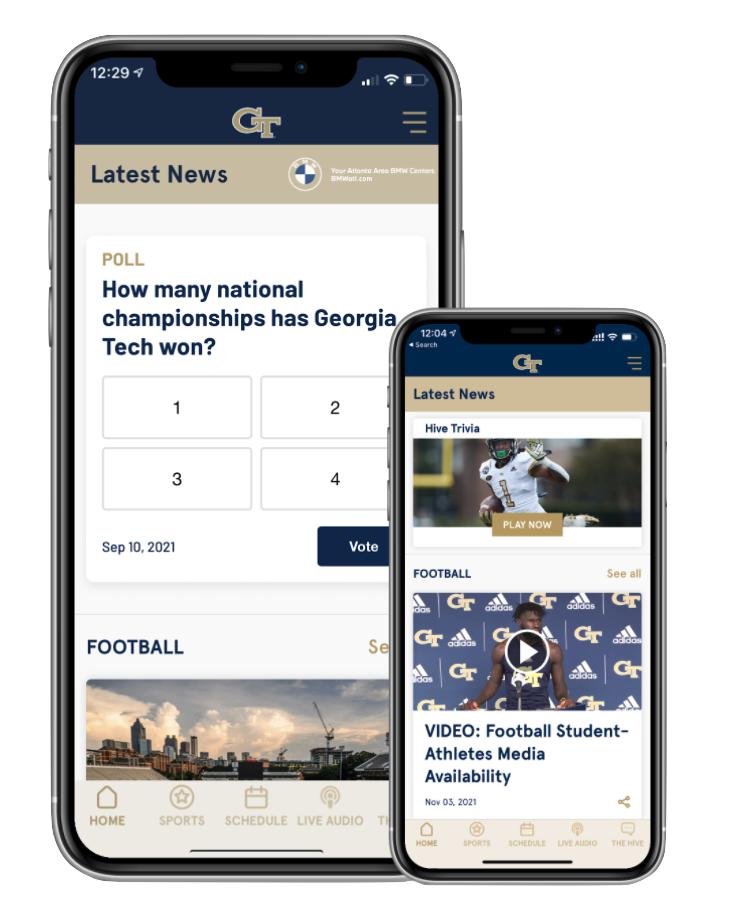 Georgia Tech Athletics used our suite of widgets to interact more effectively with its student community, allowing them to share their feedback, play fun mini games, and follow along with their favorite teams through their mobile app experience. 
Engagement rate during the 2021 football season
Get started on your
LiveLike journey
Learn more about our applications