Join us at the forefront of sports, media and technology innovation.
Over the years, we've had the opportunity to work with an incredible list of partners, working together to connect fans to some of the biggest live events around the world.

AnyClip's Visual Intelligence Technology™ powers advanced video solutions so smart, they're Genius. For customer-facing communications, we offer Genius+™, the AI-powered video management platform that converts video into data – making content instantly searchable, measurable, personalized, merchandised and interactive. For internal communications, AnyClip introduces GeniusWork™ – intelligent video Hubs for Knowledge Sharing, Collaboration and Communication.

Prizeout is a performance-based ad-tech company that offers payments, rewards, and loyalty solutions across all industries. Our platform serves as a value added withdrawal option wherever someone has a balance. We increase their customers' purchasing power, expedite access to funds, and connect them with brands looking to acquire users.
PubNub is the leading developer API platform for apps that require real-time synchronized experiences at any scale. Thousands of companies (including LiveLike) use PubNub as the foundation for audience engagement (chat, live polls, pick-ems, leaderboards), real-time updates/alerts, geolocation, and more, while meeting regulatory needs like SOC 2, GDPR and CCPA.

The Top Industry Performer and Game Changer by Sports Innovation Lab for Co-Watching. Innovator and leader in understanding customer behaviours. In 2013, the Watch Together software solution was created, adding value to fan engagement and keeping the conversation within their clients' platforms: BT Sport, PCCW, YES Network, T-Mobile and others.

Socios.com creates engaged communities where fans are rewarded for their passion, while providing sports organizations unparalleled methods of strengthening relationships with supporters. Over 170 partners, including massive soccer teams, giants from NBA, NFL, MLS and UFC are onboard. Chiliz, the leading blockchain provider for the sports and entertainment industry, powers Socios.com.

Sportradar is the leading global sports technology company creating immersive experiences for sports fans and bettors. Established in 2001, the company is well-positioned at the intersection of the sports, media, and betting industries, providing sports federations, news media, consumer platforms and sports betting operators with a range of solutions to help grow their business.

Stadion are digital product and technology specialists and provide some of the best performing digital platforms that offer reliability, flexibility and innovation to drive digital transformation within the sports industry.
Their client list includes Man City, Chelsea, PSG and Team GB.
Twilio Segment is a leading CDP that helps businesses to collect, unify, and connect their customer data across different channels and touch points. It provides a single point of data collection that can integrate with hundreds of other platforms and tools, enabling businesses to understand their customers better and personalize their experiences.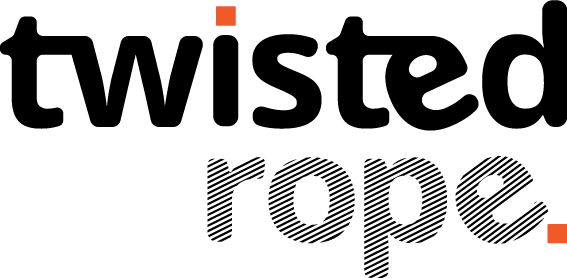 Twisted Rope is a full-service technology agency that specializes in app customization and integration of third-party software systems into existing platforms while optimizing user experience.
Join the LiveLike Partners Ecosystem