Why Web3?
We see Web3 and NFTs as a natural extension of what we've been doing so far, adding a new layer of enabling technologies to help brands bridge the gap between Web2 and Web3 by reaching the next 100 million users and further democratizing NFTs. Our goal is to democratize the use of NFTs to incentivize larger audiences and to increase the value of NFTs over time through utility.
Our mission at LiveLike has always been to develop a product that brings together communities, engages those communities to turn them into loyal customers, and rewards them for their loyalty. Stepping into the Web3 and NFT space allowed us to take the third pillar of our mission to the next level and shape the future of loyalty rewards and digital empowerment.
Reward Your Loyal Customers
Tier-Based Programs

Drive your users towards completing specific goals on your platform by pairing our NFT suite technology with LiveLike Quests. With our tier-based loyalty quest system, you'll keep your users returning to your platform to unlock exciting new rewards.

Custom Rewards & Token-Gated Experience

Give users even more incentive to interact with your brand by offering exclusive access to discounts, giveaways, VIP experiences, and more.

Utilize Data to Create Superfans

Keep track of your user behaviors and reward redemption data in real-time as they interact with your brand. By collecting valuable zero-party data, you'll be able to optimize your platform to give users a highly customized experience.

Easy Setup, Efficient Integration

With our customizable, low-code interactive toolkit, you'll be able to seamlessly integrate our tools within your platform without sacrificing your branding or changing the layout you love.
LiveLike as an Enabling
Technology
Our NFT features complement our existing engagement suite to drive engagement further and open up new revenue opportunities. Use our tools to easily mint your own NFTs directly through the LiveLike CMS, discover the importance of utility NFTs, and experience the LiveLike proof-of-participation model to bring your loyalty and rewards efforts to the next level.
LiveLike in the Spotlight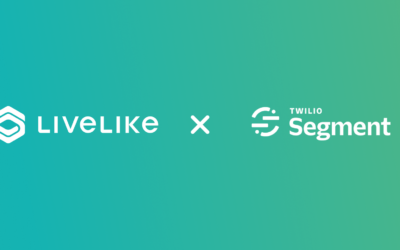 In today's fast-paced digital landscape, businesses need to stay ahead of the game to succeed. And that means leveraging the power of customer data. Enter the superhero...
read more
Get started on your
LiveLike journey
Learn more about our applications