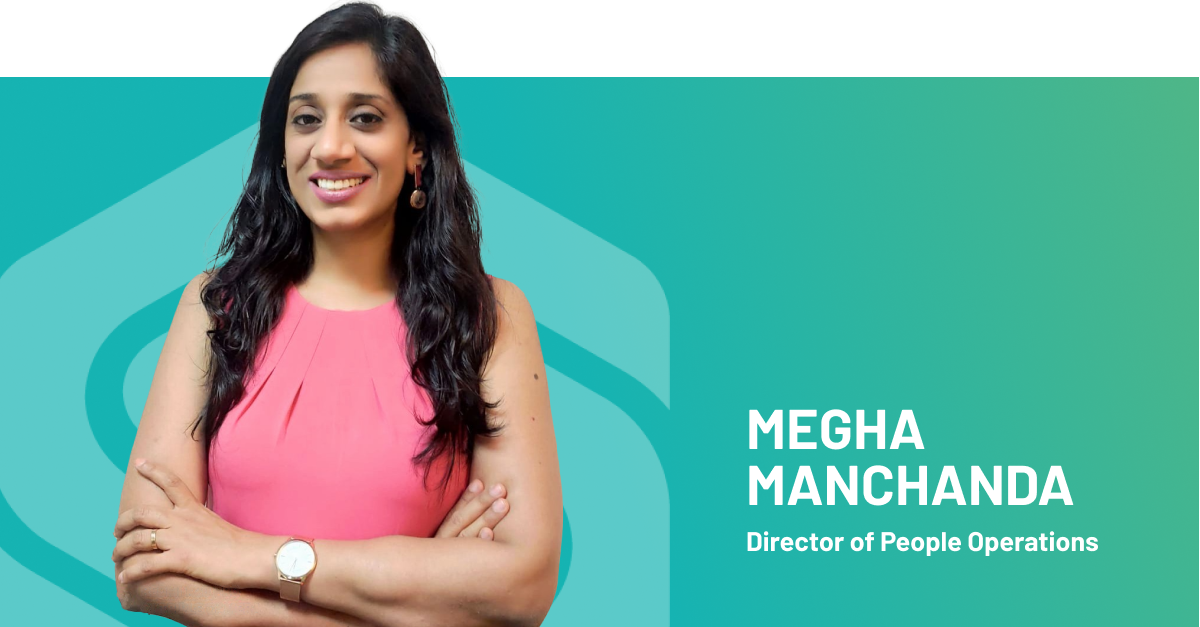 We're back with another Q&A from Get to Know LiveLike, an interview series where we sit down with some of the amazing employees that make up our LiveLike team. This week, we're chatting to the one, the only, Director of People Operations Megha Manchanda. Megha has grown so much in her role since joining the team back in 2017, and we're excited to share a little bit about how she came to LiveLike and what her journey has looked like ever since. We're proud to have someone like Megha on our team!
Tell us a little bit about your career path. How did you get into HR/People Ops?
Ever since my college days, I've been passionate about interacting with people, getting to know their profiles, skills, areas of expertise, and somewhere along the way I realized that was what sparked my desire to get into an HR role. I believe HR isn't just about resource planning or cultural events; it plays a vital role in bringing change to a company.
I started my HR journey in 2006 working with a recruiting firm that was mainly focused on technical hirings. Within a year and a half, I got the opportunity to work with one of the major Indian startups called Novatium solutions, where I worked in various functional areas like talent management, administration, compliance, compensation, and performance. I later grew to an analyst role from an associate level position after joining a product company called Reval India in 2014. It was a complete roller coaster journey there, but I learned a lot of new skills under the guidance of my mentors and started taking the lead on setting up our teams, structures, and processes.
When I was at Reval, I could foresee myself growing to a higher level of HR where my contributions would be more directed towards strategic directions, market research, compensation benchmarking, setting up the performance metrics and so on. And in 2017, I was hired by LiveLike Sports Technologies, which ended up being a major breakthrough in my career since I got the chance to take ownership of many challenging areas while wearing multiple hats.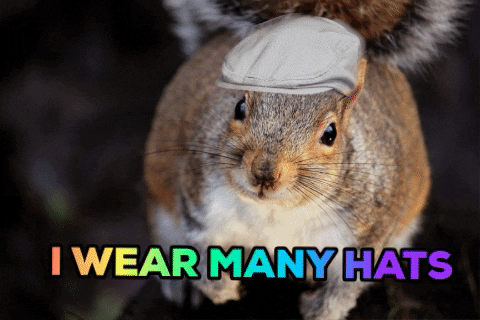 Can you describe what a director of people operations does and what your typical workday looks like?
The director of people operations is essentially responsible for building a company culture and showcasing the organization's values. It's a really vital role in terms of creating scalable and people-first processes for hiring, training, retention, employee development, etc.
As for my typical workday, it's definitely not limited to strictly people operations tasks here; as I said, the best thing about LiveLike is you get the chance to wear multiple hats if you want to. When I joined the company, I used to solely look after people operations in India, but in 4 years, I've grown to now run our people operations on a global scale, bringing change to the organization and creating a company culture that is people first across all locations.
Did you always want to work in an HR role?
Not really. I actually graduated with a degree in computer engineering to become a software developer, so basically a dot net coder, but destiny took me to the role of HR.
I even got my first placement as a software developer intern. Once during my internship days, I got to assist my manager in an interview process while hiring software developers, and during it, I realized that I just didn't want to be a coder. I quit my job and got placed into an MBA program to complete a human resources and information technology degree and finally got into the career path I was really passionate about.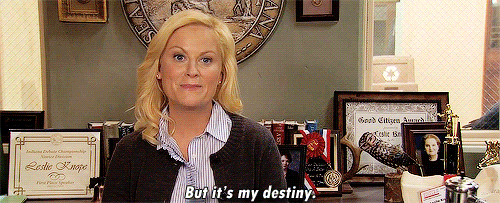 How has LiveLike grown/evolved since you joined the team in 2017?
We have definitely become a more mature organization since I joined. Not just in numbers or size, but we've also evolved into having a much more organized and aligned level of processes with a more strategically defined mission and vision. 
With focused directions, the Company has walked through the path of different challenges and opportunities. We've defined a roadmap, an expansion plan, strategic revenue directions, scalable teams, and an organized and engaged platform. I'm sure there is a succession plan at every step that will help LiveLike become a part of the Fortune 500 companies list in the future.
What have you learned about LiveLike (as both a business and a team) over the past two years?
I believe the past two years have not been easy for any organization, and LiveLike has definitely gone through the common experience of facing some enormous changes—but some of those changes have also brought up a lot of opportunities.
The pandemic has evolved the era of digitalization for all of us and, as a business, LiveLike's product has grown with its features and engagement tools and has actually become really beneficial in helping users and companies adapt to all of the changes happening around us. 
Even with our teams, we've come up with a scalable structure, expanding into two new regions; Canada and Macedonia. Along with enhancing our scrum teams, agile processes, and sprints over these two years, we've definitely proved ourselves successful by running the defined release cycles and catering to our clients with a competitive product.
Is there anything else you'd want to share with those aspiring to work in human resources/people operations?
If you would describe yourself as a "people person", HR is probably a great potential role for you. And if you're already in an HR position but looking to improve, I would say in addition to performing your HR academic duties, learn to become a strategic thinker; Make sure you're an excellent communicator; Don't look for shortcuts in a spreadsheet, instead, be thorough and intentional with numbers and reviews; Understand that you're representing the product and in turn, you're often considered the face of the company.
Most importantly, work to create and foster an environment for your organization that people are excited about and proud to be a part of.