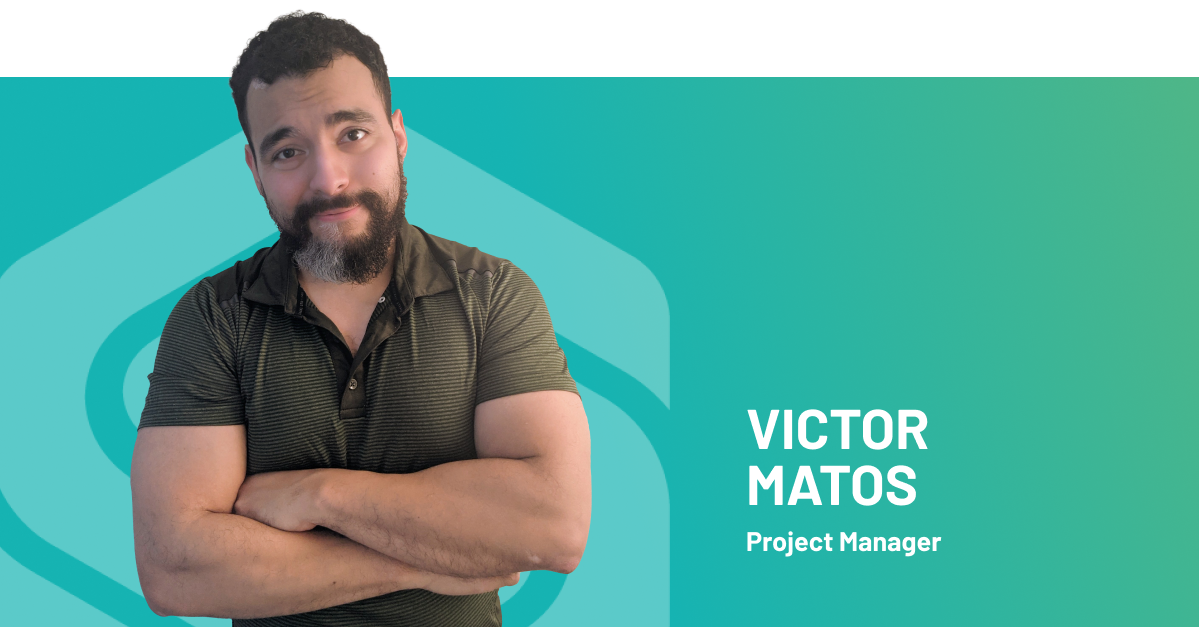 This week on Get to Know LiveLike, we're excited to be spotlighting the employee that keeps us all on track, Scrum Master Victor Matos. Victor has been with LiveLike for almost 2 years now, and he continues to be a crucial member of our team. Check out our interview with Victor to hear about his experience in project management, what a typical day at LiveLike looks like for him, and advice he would offer to aspiring scrum masters. We're proud to have someone like Victor on our team, and excited to have the opportunity to share a little bit about him!
Tell us a little bit about your career path. How did you get into project management?
I've always had an interest in different aspects of app development—graphic art, user experience design, audio design, and programming, which I sought a degree in at the University of Florida. This seemed to have influenced my early career as a programmer because I would always have an interest in the bigger picture of what we were doing. This meant that even during my programmer days, I found myself coordinating and communicating with designers, producers, and business analysts to communicate blockers and offer more transparency on the behind-the-scenes. It took two different promotions from different companies before I figured that Project Management suited me best for my skill sets. During the process, I learned about agile scrum methodologies and have since learned from videos, blogs, and events on how to become a Scrum Master for my team.
Can you describe what a scrum master is and what your typical workday looks like?
I often joke that I'm a loud cheerleader yelling scrum affirmations, but more accurately I'm a teamwork coach for my team. My goal as a scrum master is to empower my scrum teams, each composed of between 3-9 members, with tools, resources, and strategies available to help reach their sprint goal in a formally agreed 1-4 week deadline. Routinely, I help facilitate meetings that are useful to promote transparency and adaptations to our development team and stakeholders for our product. When the situation calls for it, I challenge my team with questions that can help my teammates arrive at a conclusion or decision that can better their workflow. The ultimate goal is to create self-organizing teams that require less and less of your input and facilitation as they learn from your own lessons or learn on their own.
How does the scrum process work at LiveLike?
While it's tempting to immediately jump into sprint routines when asked about how scrum works, I find that it can mislead newcomers into thinking that scrum is about meetings and scheduling rather than shaping a certain mindset. The reality is that every scrum team composition and the scrum ritual schedule are different. Understanding the team, their unique situation, and unique obstacles should be the north star that guides a scrum process. For the current iteration of our scrum teams, we have bi-weekly sprints composed of cross-platform programmers, quality assurance engineers, and designers to make releases to our multi-platform SDK. This can change as the product adapts and we obtain new talent for the team.
Did you always want to be in project management?
I navigated my academic life feeling certain that I wanted to create something with a team and have a dedicated role or function in one. This meant that I studied hard and spent my free time honing a medley of skills. It's funny that today I'm not directly applying those skills, but instead, I'm supporting my team with the environment, information, and structure to help them do their best work. There's nothing quite like the feeling of seeing your scrum teams grow more and more confident in their discussion and execution of the sprint goal using strategies discussed during a retrospective.
Is there anything else you'd want to share with aspiring project managers and scrum masters?
For Project Managers: Consider using Agile Scrum if your product is expected to evolve and adapt to ever-changing market needs and fluctuations. Don't worry—Waterfall has its place, but Project Managers should be prepared to use the right tool for the job.
For Scrum Masters: The best thing you can do is surround yourself with other Scrum Masters to listen to their stories and build a knowledge base, so when a similar situation happens, you have a reference point to work with.