Second-screen white-label web application
Enhanced Social Experiences
A companion web app allows fans to build community and get more involved in the action
Sky Sports Fanzone allows users to choose their own adventure by watching Premier League games in three unique ways: watch together, watch & influence, and watch & play.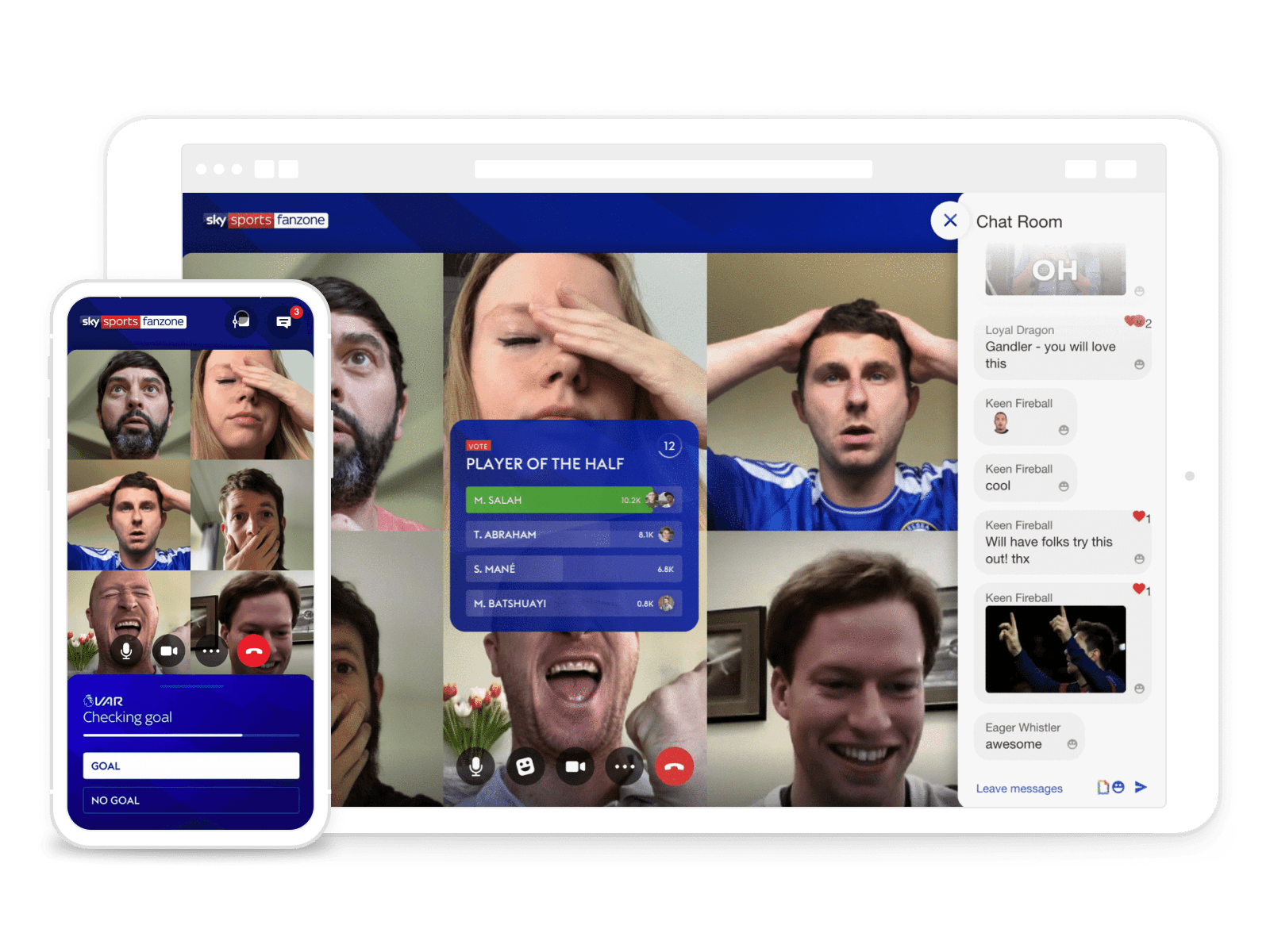 Pre-match Pick'em Game Participation
We wanted our customers and fans to feel part of the action as the Premier League returned behind-closed-doors after lockdown. With custom watch parties, giving fans the chance to influence crowd chants, and having a say on referee decisions - we achieved our goal of bringing the great things about being in a stadium into the home.
David Gibbs, Group Director of Product @ Sky Sports