Serving a World-Class Next-Gen Fan Experience
Today on the Future of Fandom, we serve up an open conversation about tennis, exploring how the US Tennis Association (USTA) is crafting brand love (get it?) for next-gen fans in partnership with their Chief Brand Officer Amy Choyne.
Amy has been a lifelong tennis fan; she's attended the US Open ever since she was four, and in 2016, after various tenures stewarding brands across fashion and retail, she got the chance to serve at the helm of the sport she's loved ever since she could hold a racket. A little over six years later, Amy reflects on that time with us today and speaks about how fan engagement has evolved and what she's excited about moving forward.
We also touch on topics like the growing intersection between elite athletes and social voices, the difference between sports fans and fans of other industries, and just a little bit about pickleball.
So, let's predict the future with USTA and Amy Choyne.
Connect with Amy on LinkedIn: https://www.linkedin.com/in/amy-choyne-571593/ 
Read more about USTA: https://www.linkedin.com/company/usta/
Adam Conner:
Amy, how are you? Thank you so much for joining me and having this conversation.
Amy Choyne:
Thanks for having me.
Adam Conner:
So first things first, we are in a moment of reflection for tennis as a sport, being in a bit of a planning set for 2023. We've just come out of an electric season, a bunch of new things have happened, new entrance, new stars, and maybe people that you've known for a long, long time, but that the general public might not have. Just give me a picture of what this season of the sport has meant for you and USTA a and what you're most excited about coming out of that.
Amy Choyne:
Well this year, 2023, has been a tremendous year for the USTA and the US Open. It is the second year after the pandemic when we let fans back in. We had a very strong attendance, probably the strongest ever. And every single night and day session in Arthur Ashe was actually sold out, which is a first. It was an all time high for food and beverage, for merchandise, for attendance. The energy at Arthur Ashe Stadium and on site at the NTC was unlike anything I've ever seen. I can't say it was all because of us. We had a lot of stars aligned. We obviously had this Serena effect as we call it, in that she had her swan song and performed incredible. It was also a moment of time where we felt a little bit of a torch being kind of passed down with Frances Tiafoe and Carlos Alcaraz coming up and all of these great new players, and people were really excited to see all that energy.
Adam Conner:
I bet. And I have seen that in other sports that I have followed from childhood. Tennis is a little newer to me, but I have an aunt and uncle who are really into it. So it's been sort of in my world, but I've never played, unfortunately. I play tennis and it turns more into the home run derby.
Amy Choyne:
There's still time.
Adam Conner:
There's still, of course, still time. My wife plays. She seems to enjoy it. I feel like she would kick my butt. So I have not challenged her yet at this cause that would be more of a comedy session than anything else. But I want to ask this because you've had so many milestone moments this year culminating in things like the US Open and now you get to reflect and move forward to next year. I just want to ask because your journey to USTA was not necessarily via working in a whole bunch of other sports, which is typically what I see.
Once you get into sports, you stay in there, but you have experience from fashion, from retail. What is different in transitioning to sports marketing in comparison or running a sports brand, being a steward of a sports brand, as compared to those other industries? Because well, you're a little unique in terms of the interviewing experience. I haven't seen many people make that type of change after so long in that world. I'm just curious, what inspired you to move into that world and what's different about the fans from let's say the devoted customers of a retailer, or a fashion icon?
Amy Choyne:
It's a great question. First and foremost, let me say that I've been going to the US Open since I was four. I come from a tennis family, and I am a tennis player. However, I don't play with a lot of people in the office because they are really tennis players. But it's not a prerequisite to actually work at the USTA.
Adam Conner:
That wasn't part of the interview that you'd have to play the rest of the executive team. Okay, got it.
Amy Choyne:
No, you don't have to play the rest of the executive team, but I think in all jobs, and particularly if you work in sports, to have a passion for that sport is particularly important. Especially for the USTA in that we are a non-for-profit, and our mission is to promote tennis in America. So you really have to feel passionate about that. So my job is twofold, and one is to ensure that the customer experience at the US Open is the best in class and we are constantly getting new tennis fans into the funnel, as well as delighting people that have been with us for a very long time, as well as getting more people to participate in the sport. Coming from retail, as I think we all know, retailers know so much about our shopping behaviors. I could tell you right now, even now, it's scary in that my entire Facebook feed is selling me exactly what I just spoke about two seconds ago. But-
Adam Conner:
 Isn't that scary. Oh, they're listening folks. They're listening.
Amy Choyne:
And from a retail perspective, we know so much about customers' spending habits, what they don't like. Marketing nowadays is all about personalization and all about this customer experience. So when the USTA was looking to evolve the conversation with fans and prospective players, they wanted someone outside of the tennis industry. So that called within the retail and thankfully I got the job because it's a fantastic place to work. The conversation with fans and players is a little different than selling a lipstick or a luxury purse, but you're selling an experience when you think about the US Open. If you're selling a great seat down on Courtside and a hospitality package with some bells and whistles on it, it's no different than selling a trunk show to someone that is obsessed with the designer to get that extra special kind of touch point. So there are similarities. That said, the product obviously is so different for sure.
Adam Conner:
I have to ask, did it feel like a dream come true after all of those years of attending the US Open as a spectator to then have the chance to read that brand, which you so loved over the years? Does it feel any different from the other side of the experience? Just personally, before managing all of the bells and whistles, I'm just curious. I just remember the first time that I went to a real baseball game for instance, after playing Little League and being just overcome. Now you had had that stadium wow moment ever since childhood, but I'm just curious, personally, how did it feel to finally be there as an operator rather than a viewer?
Amy Choyne:
I could say to this day, after six and a half years I still get chills walking into Arthur Ashe Stadium and walking on the court and actually having an office there. It doesn't get old. It is a privilege, as we like to say, to be a steward of the brand and to be able to work on it. So there really is nothing like it. And to be able to add to the experience and grow the brand.
Adam Conner:
Now in those six and a half years, the ways in which customers engaging with retail fans, engaging with sports have of course changed and evolved. Some trends pulled forward due to global macroeconomic and geopolitical events and some just organically. I'm curious given your background in retail and my background actually before I ever got on any microphone was in retail analytics. So I'm well aware of the deep amount of research that goes into consumer behavior. I'm curious in your tenure serving as the steward of the USTA, how has the fans engagement with the sport evolved over that time? And then I'll move forward to the most recent US Open as a point in time, but I'm curious about the spread.
Amy Choyne:
No, absolutely. I think that people always connected with specific players and followed specific players, and we have kind of noticed that in the way people look at our content both on our website as well as on our app. We've tried to evolve all of our channels with that in mind. So for example, with our app, you can have a different experience if you are at the tennis center or if you are using the app at home, and you could follow different players. And we have ensured that the content can be searchable by players and information like that. We have an international audience that has evolved over the years and we make sure that we are talking to the broad spectrum of people.
"Then social media is particularly a great avenue for us. We've had about 1 billion engagements this last US Open, which is remarkable, and that's only over a two week time frame. We have found great success in something like Instagram Reels in which we have this unique content in which we co-collaborate with the players, or an influencer for that matter. And it really increases our lift and engagement with the audience and allows us to really have these authentic conversations with these people who are either tennis stars or tennis enthusiasts and giving a different point of view."
— Amy Choyne
Amy Choyne:
We've also activated YouTube for highlights because people love highlights. Unlike other tennis entities out there, we actually report on tennis throughout the year. We have an always on strategy. So for example, if you're watching Roland Garros, and there is a head to head on television, we actually play on YouTube the last time they played possibly at the US Open. Or will give stats on different social media, just to educate it. So we know that fans want statistics, want education, and we always bring that back to the US Open. So I think that people want more and more and are kind of experienced content on all different channels.
Adam Conner:
I've seen that come to light, especially in sports gambling actually, where the casinos of your would just literally be a sports book where you would go and bet on a line. Nowadays, and we've had it here on this podcast, we had an example of it earlier this year where people led with that sort of information first, that content first. You hook people that way and then sure you push them down the final, maybe they do something. In this case, that always-on source is probably something that they craved you. I'm sure you did plenty of research on that. And that, as I'm sure you also know, is how you stay relevant throughout the year when maybe for example right now in a period of reflection, you can look back but these other channels are a great way of doing that. Then when you're in the action they have so many different ways of engaging.
Did you see anything new or different or unexpected from the fans at this particular US Open as compared to what you'd seen before? What's been new in terms of a cutting age behavior or observation that you noticed now that you're on the other side of it?
Amy Choyne:
I'm always amazed that the amount of Honey Deuces people actually have. The behavior is tried and true at the US Open. I mean there's nothing like being at the US Open, the energy, and the crowd if you're on site. The crowd really, I wouldn't say carries the player, but I can't imagine. The remarkable thing when Serena was playing is if you were playing against Serena at the US Open, I kept feeling, oh my God, I can't imagine being the person on the other side of the net because the crowd was so bringing Serena with them. So that isn't changed, but it was so enhanced this year. And it always amazes me that kind of crowd experience because there's nothing like it and that energy.
Then on our social media where fans can engage, they have opinions and they speak to each other. We moderate it just to make sure that people aren't saying terrible things. That being said, I mean there's crazy conversations that happen and debates. Obviously people were very passionate about Novak playing or not playing, had nothing to do with the US Open because that was a sure country decision on the vaccination. But fans are passionate, have opinions, and they're not shy to let their voices be heard whether it's in the social universe or in the stadium itself.
Adam Conner:
My guess is that you are there to enable and empower that conversation. Of course moderate it in its various colors. But what I have found is that this newest generation of fan of any type of sport is just as concerned about what happens on the court as what happens off the court. And we just had a great conversation with US Soccer last week where they mimic the same. I'm curious what you have seen over the past, let's say year or two, to back that observation up that the next gen fan is equally caring about those two sides and then how you've thoughtfully stepped in. Of course, you moderate and curate an online brand presence for that where passionate fans talk. But I'm curious what else you've seen.
Amy Choyne:
When we came back after the pandemic, it was definitely during a time of unrest, and we definitely saw that. We did it mindfully. We had no fans in the stadium. We used kind of that platform to allow us to speak out on different things. There was a lot of unrest that was happening in the world at the time. We supported all of that during the pandemic. During 2020, we had something called Champion to Champion where we partnered with tennis players and paired them up with first responders or people in the education area where they had conversations where one champion would honor another champion. We actually put that on ESPN and on all of our channels at the coin toss. And it really showed that not only the USTA is being present in what's going on in the world, but all of our players as well.
We've also found that players and a lot of them, the younger players like a Coco Gauff or Frances Tiafoe, really have shown their voice both on the court or off the court. Or Naomi Osaka, with Black Lives Matter. And I think they've grown up on these social platforms and they're not shy of speaking up and standing behind what is important to them. And we want to partner with them to make sure that their voices are heard.
Adam Conner:
Sure. It creates a question in my mind of not necessarily two audiences, but of two validations for listening to somebody in any sports community, but tennis included. On the one side, raw on court performance, best in the world. You want to hear their perspectives, what they're doing just because they are elite and they're at the top of their game. Then there's another side which often intersects this, the middle of this Venn diagram is quite large. But the other circle, let's say, are the top socially minded players out there who have exceptionally strong voices and are seen as the foremost thinkers out there. Outside of what they do on the court, you have the privilege of facilitating both sides and that very large middle of the Venn diagram. I'm curious how you thoughtfully facilitate both in light of passionate fans who sometimes care about one way more than the other. And to a select view, some of those might be opposed. I'm curious how you navigate through it all.
Amy Choyne:
It's an interesting question. It's something that we debate all the time with our board. Where should the USTA stand on all of these social issues and some of the unrest that's happening in the country? Generally speaking, we stay away from politics, because as the national governing body of tennis, I don't think that we have the privilege of taking that stance and we stay very neutral. That being said, I don't think that any organization in modern day can not comment on certain things that are happening in the world. And diversity, inclusion and belonging continues to be incredibly important for the USTA.
"We have a platform called Be Open, which we launched in 2019, in which we say that if you keep an open mind, great things can happen on or off the court. And in doing so, we have put out a tremendous amount of content that supports that and shown how tennis has been that bridge throughout the years with starting with Billie Jean King and Equal Pay, and the USTA having equal pay as a tournament, to us being a diverse sport with Arthur Ashe and Serena and Venus and Frances and Naomi and Coco and how the organization is giving back through our foundation in our NJTLs. Which was started by Arthur Ashe, and trying to diversify tennis by bringing it to low areas that are under-resourced across the country."
— Amy Choyne
Amy Choyne:
So we try to use our platform to educate on that and to bring that conversation up. We always have naysayers and there's always trolls on social media that say that we should just focus on tennis, but I don't think that any modern day brand can stay away from it.
Adam Conner:
Yeah, I think that voice is thankfully getting a little quieter. It's becoming a little bit more accepted to do it. I would associate that a lot of the time with a troll type environment. I agree, as somebody who is the steward of a brand that caters to all sorts of people and causes, you can't both support it on the content front, evolve in the way that you engage with fans and not have a perspective. Cause the fans who are predominantly passionate want that. At a certain point you have to serve the fan, and that means sometimes you just have to take a stand, and these are important. So with that, because this is something which to me, I mean I've seen it over the last several years, obviously I'm sure that you have even between in the six and a half years that you've been with the sport, I got to talk about next year between years six and a half and years, seven and a half. I want to know what you're most excited about.
I want to know about your thoughts on the future of the sport, the future of the ways in which fans engage. Because even in the world of tennis, even though again, I'm not in every day, every tournament watcher. We can level with that. But even within other sports I have seen the role of technology on the field evolve in crazy ways. I remember the first time, and I don't even remember when it was, but I think it was recently, the first time I saw a line call where the ball's either in or out and I had never even hardly even seen that before. I was like, okay, so this is much more… I see it more in soccer, that's because I follow soccer a little bit more. But that has to equate to the ways in which you are engaging fans on platform, whether it be live down to the minute experiences, that commentary that you had talked about all year round, that always-on educational resource. This is a very big question, but because this is the Future of Fandom, I got to round out with this, what are you most excited about when it comes to that future?
Amy Choyne:
I mean I think you're totally on the point that that technology is actually Hawkeye and actually our line judges are no longer human. It's an exciting time for technology and I think on the analytical front, our player development team is working with many people, IBM being one of them, who's been doing some wonderful things with AI and Watson of what can really be seen for a fan who's really interested in the analytics and the strategy and the stats and how to engage in it. And as you said, I think that the betting world will be super excited about it as well from a fandom perspective. I think that we'll see a lot there. As I said earlier, I think the torch has been kind of sent down. So all of these new players, the fans are going to get to know and see how they're playing, get to know their personalities, see what they're all about from a platform standpoint.
"I think the future of tennis in that way is incredibly bright. I also think, and I have to plug it because I am for non-for-profit, that the future is incredibly bright for recreational play, and actually fans getting out there and picking up a racket because we've had a 29% lift since 2019. I think it was a little help of Covid because it's a safe sport. But when I first got hired, they're like, "How do you make tennis cool again?" I can't take credit for it, but I think it is in the zeitgeist now again, and I think it is going back into the golden age where people want not only to come to the US Open for that on ground experience, but are consuming it on the web, maybe even in web3 eventually, because our fellow brands of the AO has done some incredibly fun stuff with that. I think there's a lot to be done in that area."
— Amy Choyne
Adam Conner:
I'm going to round out with a couple rapid fire questions cause a couple things just came to mind, but I think we can cover them quickly. Number one, you go back to being a not-for-profit. Obviously, that is much different from being in the for-profit retailer, fashion industry. Does that allow for more investment back into the sport and the experience? I'm just curious what that shift meant for you as a brand steward when you made that change back in 16.
Amy Choyne:
Well, first and foremost, I smile every day that I don't have to worry about Black Friday. From a retail perspective, that is always a challenging day to prepare for. The US Open, we like to call the bake sale. Even though we're a not-for-profit, we are an incredibly profitable one in which everything that we make at the US Open goes back into the sport and to the grassroots. And we have 17 sections across the country that are partners in getting tennis and participation into the field. So while we're a non-for-profit, is privilege to be one that can support the growth.
Adam Conner:
How about another one, do you see pickleball as a friendly competition, a threat or just a tide that's lifting all boats?
"Well, pickleball, padel, paddle tennis, tennis, they're all racket sports. And at the end of the day, we're a health and wellness company, and getting people out there and participating in racket sports is good for the industry and it's good for humanity, if I can go that far. The one thing I could say about pickleball, which we are trying to do, is to work with them on blended lines. So when you go to a park, a public park, or even a private facility, we are able to share our kind of infrastructure. So there is a way in which we can all work together."
— Amy Choyne
Adam Conner:
One player that fans should have their eye on for next year, sort of like the Alcaraz of this year. Who should people know is on the come up?
"It is an incredible time for tennis, especially American tennis. When you think about the Americans coming up, you have Coco Gauff, you have Jessica Pegula, you have Frances Tiafoe, you have Taylor Fritz. I'm betting on the Americans. Watch them. They are really strong right now."
— Amy Choyne
Adam Conner:
Love it, love it. Last one, it's a fill in the blank. I do this with a couple guests and I'd just like to get your take. Finish this sentence for me. I can tell you for sure that the future of fandom will not include ______.
Amy Choyne:
For sure? I could tell you for possibly sure, I don't see the future of fandom really in tennis NFTs. We haven't kind of cracked that nugget yet. So I am cautiously looking at how to engage in that space.
Adam Conner:
Well we'll all look forward to seeing it. That's come with varied levels of interest and excitement, especially through '21 and '22. What I can say for sure is that A, this has been a fantastic conversation. I now know a lot more about how you run the sport. And B, I think we can all get excited about what's to come in '23 and going forward. For sharing a little bit of that perspective with me, there's been a lot of love. Can I say that? Is that a good tennis way to get to wordplay out of here? Amy, thank you so much for joining us.
Amy Choyne:
Thank you very much.
Adam Conner:
Thanks again to Amy Choyne from USTA for joining us. I gotta say, this conversation made me think a lot about the future of American athletes relative to the world, and it seems like tennis will be a particularly good opportunity for us to shine and of course thrill fans along the way.
And thanks to you, of course, the listener for exploring the future of fandom with us. I'd encourage you to stay connected obviously. So subscribe to us wherever you listen to your podcasts or (how about and/or?) you can also find all of our content livelike.com/podcast and on LinkedIn @LiveLike and on Twitter @LiveLikeInc.
I look forward to predicting the future again with you real soon. And until then, I'm Adam Conner saying so long and thanks for being a fan.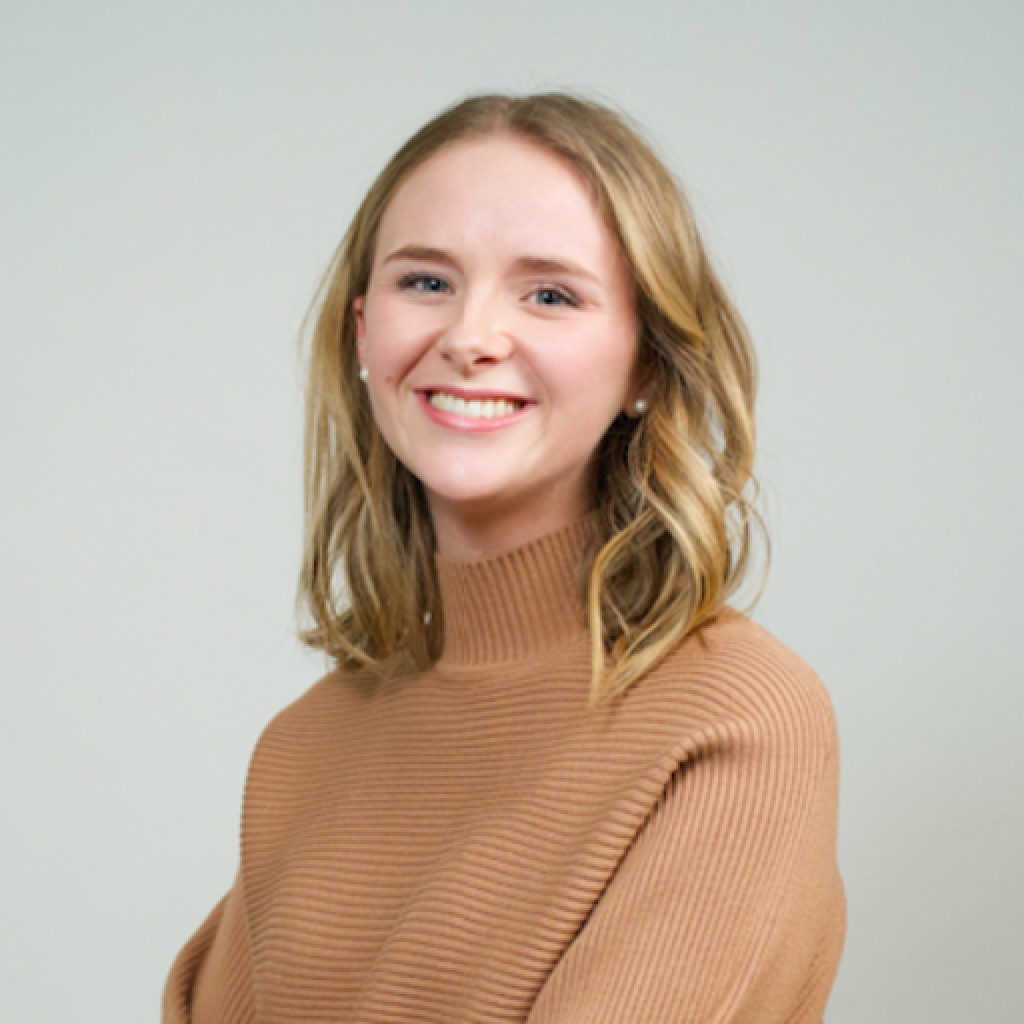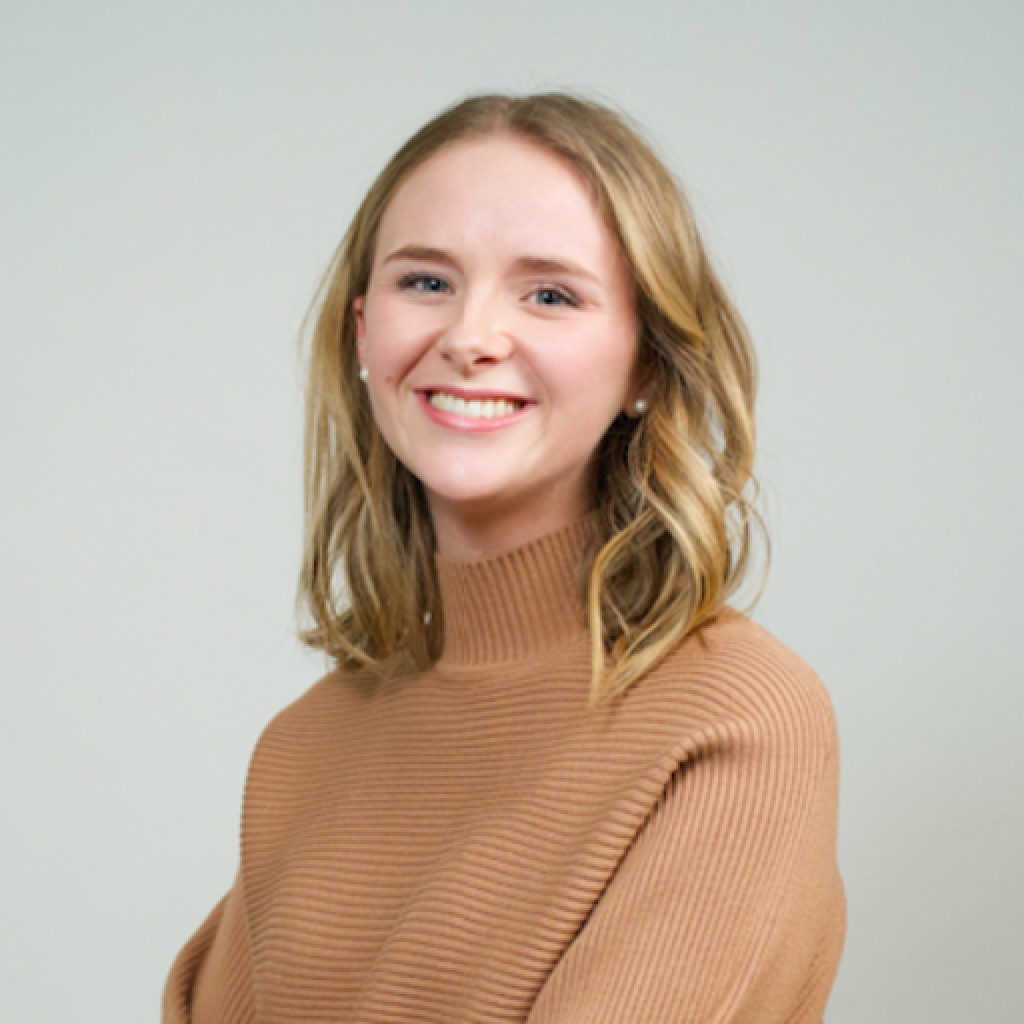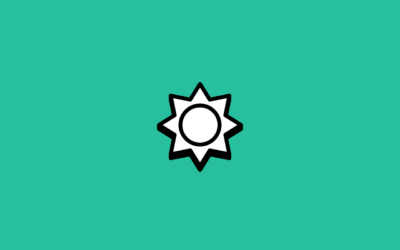 As the days grow shorter and the leaves begin to change, it's time to look back on the exciting updates and announcements LiveLike brought to the world of sports and entertainment over the summer. We've had a remarkable season filled with innovation and progress, and...