Let's Get Shoppable!
Today on The Future of Fandom, we're live! Well, not really, but we talk a lot about being live. On this week's episode, we learn about the ever-evolving world of live shopping and commerce, thanks to the perspective of talkshoplive and its CEO and co-founder, Bryan Moore.
As you probably know, this world of live shopping was started on television years and years ago. While live streamed content became more popular across sectors like gaming and then more broadly, Bryan was studying trends in the far East to learn about how the discipline was trickling into shopping. What's resulted is a sharp focus on creating the best shopping experience possible—one which is interactive, always-on, and available wherever you are.
Since 2018, Bryan has been shifting those trends westward and has brought along mega-talent and merchant partners to combine customers and fandoms in unique experiences which we'll touch on today. Of course, as always, we'll also leverage his perspective on how far we've come to get a glimpse at what the future of live commerce will be—plus, we'll expand on why every brand should leverage live content as a pillar of its strategy. 
So let's talk shop, so to speak, and predict the future with talkshoplive and Bryan Moore.
Connect with Bryan Moore on LinkedIn: https://www.linkedin.com/in/bryanmmoore/ 
Read more about talkshoplive: https://talkshop.live/
Adam Conner:
Hey Bryan, how are you?
Adam Conner:
Hey Bryan, how are you?
Bryan Moore:
Doing great. Thanks for having me. How are you?
Adam Conner:
I'm doing well. This whole world of live commerce is new-ish to me. Actually really new to me because I've never purchased something in a live context, and not through some of the ways in which that live commerce is proliferated today. So this is going to be a class for me and our listeners as to what it's all about. And what's changed over the years and what you see going forward. So I appreciate you coming on and for educating us, first off.
Bryan Moore:
Of course, glad to be here.
Adam Conner:
So just so we set the record straight, let's start with a very brief description of what talkshoplive is and why you started it. What clicked in your brain like, hey, this is where I got to be. This is where I got to be building, and this is what people are going to want.
Bryan Moore:
Yeah. So, just to put out there, talkshoplive is a livestream commerce platform where people go live, sell their products. The player on talkshoplive is in embeddable, which means everywhere that the video player is embedded, sales execution happens within the video player. So what we really set out to create was a vehicle that really helps connect the retail landscape, right? Between publisher, creator, brand, retailer, and for all of them to win at livestream commerce together, which we can get into when I kind of talk to you about kind of the inspiration behind talkshoplive, and kind of what we looked at as the model and what it would really take for livestream commerce to be successful here in North America.
Adam Conner:
Okay. So then, let me nip this thing right in the bud, a comparison that I have in my head, which folks who may be like me and maybe have not yet used this new age of live commerce to interact with a brand or talent or to buy something might have stuck. I want you to break it loose for me. And that is this comparison to only other way that I've seen something be shopped out live to someone, which is just television. I mean, folks, you probably saw a shopping channel at night, overnight, infomercial, something. This is obviously much different. I would say probably better than that from my initial understanding. Can we break it apart what talkshoplive is from that sort of like QVC world of old. Real quick, before we even go forward, because I'm sure people are thinking about that.
Bryan Moore:
Absolutely. Well, first and foremost, I'm a huge fan of QVC television shopping and kind of how they created the genre of TV shopping, right? But what I will say is that with livestream commerce, I think people who are most successful at it, look at it very differently, right? Because when you look at traditional television home shopping, it's very much, it's very much about the sale of the product. Whereas when you look at what's driving the success in livestream commerce, what it really is, is connecting content with commerce. Bringing people into an experience that's shoppable. So maybe, if it's useful, Adam, I can just kind of jump back and kind of give you the why on talkshoplive really quick, because I think that that would be useful in kind of just explaining this difference.
Bryan Moore:
But I worked in television for a long time. I started the social media department at 20th Television, and my whole role was how to get TV and the viewers to adopt different social platforms and how we would utilize them to create community around what was on television.
Bryan Moore:
So I was at 20th Television for about five years. I moved over to CBS where I oversaw social and digital for Entertainment Tonight, the Insider, all their syndicated programming. And then when I left, it was that time period where influencer marketing was taking off, right? The social media algorithms were starting to shift and impact how people made sales. And I had taken on some really cool clients, basically people that, in my mind, wanted to use social media to not just check the box, but destroy the box. Right? So from Vanity Fair, like social clubs around the Oscars and the Emmys, to the United Nations, to Garth Brooks, right, on his comeback and return.
Bryan Moore:
And one of the things that I was looking at, because I had studied Mandarin Chinese for 13 years, and I actually lived there for two, but I watched as livestream commerce took off in Asia and became a billion dollar industry. And I was like, wow, I wish I had the power of this for my clients in the US, but it would need to look different. Right? Because as opposed to people driving their fans, their viewers to go download an app, to get into an experience to potentially buy a product, I was like, what they ultimately need is something that sales can execute within the video player. They can bring the talent fans of the brand, bring them into an experience and have an engaged conversation, which drives social media to do so well, right? And then allow them to execute the sale within that. Right?
Bryan Moore:
And ultimately with the embeddable player, serve as that distribution vehicle that then helps them connect across the whole landscape of the internet. And so, when you're looking at the difference between QVC and talkshoplive, or television home shopping and talkshoplive, what I would say is it's really about the experiences that people are creating. It's the same shift, I believe, that we're seeing in advertising, right? Nobody loves, you know, I feel like people hate being advertised to, but people love entertainment, right? So, if you look at even how advertising is changing, is people are really looking to bring people into it, right? And invite them into your brand, as opposed to chasing them.
Adam Conner:
Yeah. This is right down the middle of what we are looking at on this podcast.
Bryan Moore:
Fantastic.
Adam Conner:
Because this is something that we have talked about in terms of well, fandom. We did it really early in the show with a gentleman by the name of Pete Vlastelica and listeners, you may remember this, but we talked about how interacting with entertainers today is less this quasi demigod of there they are on the stage and on way back here, and much more being invited in, as you say. Fandom changes over time of course, and getting more actively involved is what consumers want. And if that means that it's an easier way, instead of just looking across a television screen and seeing somebody sell something to, it's right here on my phone, it's very simple from a stream. I can just click a link, even better. That access really is what people want. And it doesn't matter if it's shopping or anything else, but obviously shopping is the key here.
Adam Conner:
So I'm glad that you stepped into that. And as a nod to your studies of the far east, I think we probably on the show should do a better job of how far ahead markets in Asia are when it comes to tech-enabled offerings, tech-enabled shopping, live commerce. Maybe even, I'm glad we're doing that now. But those trends are slowly moving westward and it's good to know that you saw that and were inspired in part based on that.
Adam Conner:
So to that, there's obviously a reason why those trends are moving westward. I want to know from you next, the way that live commerce has evolved to today, thanks to you and some other players. What have you seen to be the impact on the ultimate engagement with the consumer, from the perspective of a merchant, because obviously a talent is going to always have that sort of palpable direct connection. Obviously it's a little easier now, but I don't think that the merchant, and by merchant, folks, I'm talking about the brand that has the thing that they're integrating with the talent, knows or knew how to do that as well before this, have you seen a palpable impact there also?
Bryan Moore:
I have. I have. And what I often liken it to just when we're talking about timing is that when I first started in social media, right, I remember when I first got that job at 20th Television, it was a brand new job. It didn't exist. And when I first got there, everyone was like, what social media? Do we really need social media? A year later, everybody was like, what's our social media strategy? And then it was, what's our Twitter strategy, Facebook strategy, Instagram, you know what I mean? It became very, very, very important. So it took that, inflect that year, and then that inflection point and then the adoption. And I think we're at that point with livestream commerce right now, in North America, right?
"I feel like everybody's kind of like, what is this? Do we need to be doing it? We know that it's become a billion dollar industry in Asia and people started dabbling in it. Right? And being like, we need to experiment in it. And now is where we're at the adoption phase, right? Where the merchants, to your point are adopting it, the merchants and the brands. The retailers are adopting it. And most importantly, the consumers are adopting it. And we believe at, talkshoplive, that talkshoplive's the most adoptable version of livestream commerce because we meet the customers where they are. You're not going into an app, right? You're not going just to one website. Right? But because the player's embeddable everywhere. And we have partnerships with Condé Nast, with Hurst, with Ziff Media, MSN. So our players exist all over. So wherever you go, talkshoplive is meeting you there. Right?"
— Bryan Moore
Bryan Moore:
So we really serve as a solution for these brands and retailers to meet their customers where they are, even if it's not within their domain. But allowing it to exist in their domain too. But now, to your initial question that I jumped off on here, but in terms of how the brands and merchants are really doing with it, I would say, on talkshoplive, we've been really fortunate enough to have everybody from Mattel, to Pampers, to L'Oreal, to a lot of P&G products launch on talkshoplive, and I think where they've been able to see, beauty and food are our fastest growing categories, right? Books and music were our gateway categories. And where I think these brands and suppliers were able to really see the value is the value in connecting with the retailers, right? They also have a great value connecting D-to-C. And what they're able to do is provide that experience so that they're their customers, right, are now having a fantastic shopping experience online. Right?
Bryan Moore:
I believe that for the past two decades, right, everybody's been trying to figure out their e-commerce strategy, which is how do we create the best buying experience for our fans. And what talkshoplive and livestream commerce is really going after is how are we creating the best shopping experience for our customers, right? And that engaged experience. And one example that I'll give you is when someone was on and they asked a question, they bought the product from the show. And then later they actually wrote into our help desk at talkshoplive, and they explained that what was so great about it was they didn't just learn more about the brand, right? But now every time they use the product, it brings them back to the experience that they had when they were shopping for it. And I think that when you're looking at what's a shopping experience versus a buying experience, that's creating a lot more brand loyalty, and in the case of this podcast fandom for these brands.
Adam Conner:
Yeah. That's where I am trying to draw a line where people cross over from being just a customer into being a true fan. And I'm still talking about of a brand here, because most of the time with talent or an entertainer, you are a fan first maybe, and then a customer. Obviously the ease of access, creating the best shopping experience possible, all of these are overarching variables in crossing that line to true fandom. Are there a few others that you can think of or just from your experience over time, a few moments that clicked in your head as, well, I guess, watershed moments from the transition from a customer to a fan? I ask because I assume that you, via the live commerce angle have a perspective that few others really do, at least now.
Bryan Moore:
And I think we've seen that a lot. And I think a lot of the brands who are on the platform have been able to see that. And that's why when we talk about livestream commerce, talkshoplive specifically, and kind of what we put out there as best practices is that it's not about the one off show, right? The one off show is kind of an experience, right? But to kind of create consistent programming where people are connected to your brand in a meaningful way, and where a lot of the brands, the retailers that utilize us, what they've seen is that people continue to come back for their programming and their audience grows week over week, their sales conversion rate grows. Right? And so, I think that that is a true testament to if you're creating the experience, they will come.
Bryan Moore:
And I think the other thing that talkshoplive really tries to provide to our sellers is to work with them on what is creating the best live commerce experience all about for your brand? And I know there are a lot of people who can bring on people onto their team who come from eCommerce, right? And who come from tech, right? Who come from partnerships. But what we've done in assembling our team at talkshoplive is our team is very much, obviously we have an incredibly strong engineering and development team. We have a strong partnerships team. We also have a lot of people on our team who come from media, right? Because the big thing to be successful in livestream commerce is how are we creating content around the products that we have, right?
Because, back to the point that you brought up in the beginning, it's different than television shopping where you're just showing the product, offering a sale price, and expecting it to sell, right? With this, you want to create a shopping experience worth talking about. A shopping experience that people want to share. A shopping experience that people want to embed. A shopping experience that people want to pass to their friends. And our team is really skilled at A being kind of first to market in the US doing this, but also a lot of people coming from media and content creation on our team.
Adam Conner:
Yeah. It's always great to be first here. And it means that you get a pretty serious swing at the bat with some big names, just probably because they haven't quite heard of it before. But, I want to transition here into doing a little bit of storytelling. Actually, I'm going to ask you for a story or two, because ever since you started this, you have been ramping up the integrations you have with merchants and talent, the intersection there, everything in between. And for instance, and listeners, I don't know if Bryan would say this, but I will. I know that you're doing a heck of a lot of work with Walmart, and that Walmart looked around at all these other services that did live commerce, and they chose you, obviously for a few reasons, which we might get into, we might not.
Adam Conner:
But regardless, the frequency has ramped up significantly. I feel like every week on your LinkedIn profile, which I'll link in the show notes to listeners, you can see another great integration you're doing with a consumer electronics manufacturer or a megastar, whatever that is. Now, I've spoken about how fandoms interact in the context of product in retailer. Had that discussion with Rakuten. With merchant and merchant, had that conversation with Extend, which is a player in extended warranties. But I haven't had it with the intersection of a merchant, a megastar, and let's say a manufacturer. And I know that was one of the most recent instances of an integration that you advertised.
Adam Conner:
This is a long pre-conversation here, but listeners, we are releasing this on Tuesday the 20th, or rather the, yeah, the 21st of June, and we're recording this on Friday the 17th. And you just talked about, on your LinkedIn, Ciara, and Samsung, and Walmart all coming together, and I want to learn from that some of your favorite stories of brand building and fandom building through the platform. Just bring this to life for us, if you wouldn't mind.
Bryan Moore:
Yeah. So, well, A I'm super excited about the Ciara, Samsung, Walmart program. That's actually happening on the 21st. So when people are listening to this, this is happening.
Adam Conner:
Okay, well, listeners, you get this in the morning. You get this at midnight. So now you know what to do. Anyway, go on.
Bryan Moore:
Yeah. But I think that being able to have the creator collaborate with the retailer and with the brand, and then everybody can embed it within their worlds and also put the embed code and press releases to exist in other worlds. What it really does is it creates a lot of distribution for your program. So that, in addition to your existing audience, you're also able to bring new audience, right? And bring people into that experience with you.
"The best examples that we have of brands, retailers, talent coming together. I have so many stories, but one that really put us on the map in a big way was Garth Brooks coming on with his vinyl box collection. It was fulfilled by Best Buy. It was embedded on bestbuy.com, garthbrooks.com. It also existed on aol.com, todayshow.com. Everywhere that picked it up, right? So it was able to really meet all of those customers and people able to come in for that experience. And it ended up being a record selling, not to use record twice, but it ended up being a record selling sale for Garth's records. And put us on the map in a big way, right, to then be followed by Oprah coming on. And then Dude Perfect, and a lot of the digital stars like Noah Schnacky and Joshua Wiseman."
— Bryan Moore
"But I think what's really incredible is we look at the space and how the space is going to evolve for livestream commerce, right? When we talk about our vision at talkshoplive, it was it's livestream commerce, right, and how that can really benefit brands, retailers, and creators, and publishers. Right? But more than that, as we look at how it's changing the future of shopping, right? And creating those experiences for people to come into where you can go into the kitchen with your favorite food network chef and shop their cookbook, but also shop all of the products that they have in the show from Walmart."
— Bryan Moore
Bryan Moore:
What it does is it really starts to connect your experience with the brands and with the talent, because you're also engaging with them. Right? And it's a very meaningful experience for people who bought Oprah's book, right? To have that book delivered to their doorstep and know that they had that personal experience with Oprah. It changes that shopping experience versus just buying it off of a website. And what it does, is it makes people want to come back for their future experiences with those brands. It makes them say, hey, you know what? I want to follow this. I want to be a part of this. I don't want to miss the next opportunity.
Bryan Moore:
Sorry, and before I just keep talking too much, because I get super passionate about it. But when we look at how beauty is one of our fastest growing verticals, right, and we do a lot with Allure, we do a lot with New Beauty Magazine, and we do a lot with independent beauty brands. And what's so great is that as people are applying, everybody knows that people love beauty tutorials, right? But as they're having the tutorial for the viewers to be able to ask them the questions, right? And then get the product, and then the person be able to acknowledge who's actually purchasing it. Right? It really, what it does is it connects the dots in your shopping experience. And what we constantly look to do at talkshoplive is how are we connecting those dots online. But also as we look forward, one of the things that we hear from all of our major retail partners is that when people do their talkshoplive programs, they're seeing omnichannel in store sales lifts for every product that they've had on their programs between 15 and 400%. Right?
Bryan Moore:
So the numbers don't lie in terms of being able to actually convert sales. But I think what's even bigger than that for the brands, for creators is to be able to actually give their customers, their fans, their viewers, an experience that they will always tie to that product and tie to the brand to remember.
Adam Conner:
Yeah, I mean, this seems like a pretty clear indictment that live commerce in general, and the evolutions they're in, will be part of the future of most brands and certainly of your business, obviously. And those numbers are striking. To the point that maybe this question is redundant, but I do want to ask, assuming you believe this to be true, why should live content be a pillar of every brand's experience?
Bryan Moore:
Well, what I'll tell you about talkshoplive is there's a process right behind it. So we recommend doing a promo video seven days in advance of your show that's shoppable. The live show that's shoppable. And the replay of that show, that's also shoppable, right? So why is it so important for it to be part of every brand's experience is because it's the ability for you to connect with your customers in a meaningful way, right? It's a way for when if they're not coming into the store and they're watching online, or they're consuming content online, it's an ability to actually touch and engage with them in real time, and those engagement and those touch points make a difference.
And when these brands work with talkshoplive, they also have best practices, right, which is looking at the behavior of how people operate online, so that when you're doing your program in the first two minutes, really get out kind of what the program is going to be about, because there are some people who come just for the first two minutes of the show on the replay, and there are other people who will come for the whole 30 minute experience, you know?
Bryan Moore:
So I think it's livestream commerce is when you're just looking at our business alone, we were up 800% year over year, last year. And we're up already 730% over last year. Right? So I think-
Adam Conner:
Good Lord.
"That what that shows is the adoption. I think also looking at it and saying everybody from the Vogue Club, which does a bimonthly show with us to Allure, to all of these publications, GQ, People, they did a shoppable interview with Scottie Pippen where people could shop from the show while he was getting interviewed. But I think looking, as a media starts to adopt it, right? And I think one of the things that we're starting to get a lot of requests from is the actual creators themselves, right? Who are thinking to themselves, wow, I don't want to just be out selling a product, but if I can bring my community into an experience, right?"
— Bryan Moore
Bryan Moore:
Where they see the, because right now we live in a time period where everybody's looking for transparency, right? And so, for people to be able to be transparent with their audience, bring them into an experience, and have them remember that experience, that's how you create connectivity to your brand and just searching a topic online, purchasing it, buying it. You're not having that shopping experience, and I think by getting back to that shopping experience, brands are also getting back to brand loyalty. And I think for creators, it's also really about authentic connection.
Adam Conner:
Speaking of content creators and connection, we'll go to another, well, let's say conference that carries a C word as we round out here, because as you listen to this listeners, Bryan has just shipped off to Cannes in the Southeast of France and where they have award shows and fireside chats and everything about creativity. Keep going with these C words. So, in that way, I want to ask, what are you excited for there? What do you anticipate to see in terms of, well, can I say the future of fandom, or maybe just the future of commerce. Like what you anticipate to see, be highlighted from the best and the brightest out there when you head out next week as we are all listening today.
Bryan Moore:
Yeah. Well, I'm really excited, because I have the opportunity to do a fireside chat. It's put on by Influential, which is one of the biggest creator influencer agencies in the country, and I'm doing a fireside chat with the head of global commerce from TikTok. And what I'm really excited about is A, that live commerce is on the map in the way it is, and top of mind. Obviously we're seeing all of the big players in the space get into it now.
"Right? But I think because brands, and retailers, and creators are starting to see success in it. And for me, what I'm personally really excited about with talkshoplive, and where we fit into that ecosystem is that we're the only player in this space that's really connecting the retail landscape. Right? So when it comes to your program, and because of our in embeddable player, right, with the sales execution happening within it, and everywhere it exists that it's shoppable. So the ability for brands to work with retailers, to work with creators, to also work with publishers and have this mass distribution, and the next phase is a lot of social media platforms are also looking and reaching out to us about partnerships for programming and extending with them."
— Bryan Moore
Bryan Moore:
And so, I think there's a lot of opportunity. Really, we look at it as us being the experts in livestream commerce, and really partnering across the landscape to allow everyone to collaborate, to work together to see the most success. And I think what we're able to deliver in terms of the experience that people can provide for their audiences, in addition to the ability for them to have the connectivity and ability to reach their audiences, eliminating the social media algorithms is really powerful.
And I think that as brands, and retailers, and media are adopting it in such a big way, like that we get to look at it and say, wow, talkshoplive, we get to do the significant programming that we get to do with Walmart and help them connect with their suppliers to create these amazing experiences for their customers. But the other thing is that it's scalable, because I think the point that we're at right now is everybody's trying it, and now they need a solution that's scalable. And the VP of brand at Walmart, he put a quote out there saying that talkshoplive is their scalable solution for livestream commerce. And that to me is the greatest quote we could possibly have heard, because at the end of the day when you're doing anything with your brand, you need to consider how is this scalable, right?
Bryan Moore:
And so, the fact that brands and retailers can come on talkshoplive, cut their production costs by 95%, see their sales increase, see the distribution increase, and it's something that they can go from doing, one or two a quarter to saying let's do 20 in a month. I think that that really shows the power of scalability.
Adam Conner:
I totally agree. I think, listeners, I had a lot of great conversations here with brand geniuses, and I do get a glimpse at what is yet to come. We are right at the beginning of this live world of commerce, and obviously live content been around for a long time. Streaming really picked up. You can thank all the gamers for that for several years ago, but the commerce side and the shoppable side is just beginning. So to have you here, Bryan, to learn about one of the real pioneers here and somebody who will likely lead the charge going forward is great. And that has been evidenced by these giant names that work with you.
Adam Conner:
One final question, and since we've talked about a lot about what could be or should be, I want to get your thoughts very briefly just to fill in the blank on something that won't be. So I'll do the sentence, and I'd like you to fill in the blank.
Bryan Moore:
Okay.
Adam Conner:
Given my expertise in live commerce and how I've seen it grow and transform the way that fans interact with talent and merchants alike, I can tell you that the future of fandom likely won't include any more ____.
Bryan Moore:
The future of fandom won't include anymore… The hard sell. It will be the experience.
Adam Conner:
Clear enough to me. And hey listeners, you've seen that probably if you're in the business world and you get sold software and various widgets, you know that it's been more experiential buying than just somebody cold calling you every day. It doesn't work anymore. If you are in a retail shop, you know there's plenty more AR experiences that you put the product on you before you actually buy. Same thing here with live content. The fact that it is interactive, that it is shoppable, that it is, is it weird to say not quite evergreen, but certainly greener that it was considering that you can make these things past, present, and future shoppable, even though it's not the time of the event. All of these things leading to a future, I think which is much more deeply connected for A, a consumer, and then hopefully the future fan. Bryan, thank you for all of this expertise. It's a world that I get really jazzed about, and listeners, you may hear this too, but I just think it's wonderful and I'm glad that I was able to learn more from you directly.
Bryan Moore:
Awesome. And thanks so much for having me. Love your podcast.
Adam Conner:
Hey, thanks.
Adam Conner:
As Cannes unfolds this week, I'm sure we'll be learning a lot more about the world live commerce and its overarching trends – and I have a feeling talkshoplive will be a big part of it. Thanks again to Bryan Moore for joining us.
And thanks to you, the listener, for exploring The Future of Fandom with us. I'd encourage you to stay connected — so subscribe to The Future of Fandom wherever you listen to podcasts, or you can also find all our content at livelike.com. Across socials we're also on LinkedIn @LiveLike and Twitter @LiveLikeInc.
I look forward to predicting the future again with you soon. Until then, I'm Adam Conner saying so long and thanks for being a fan.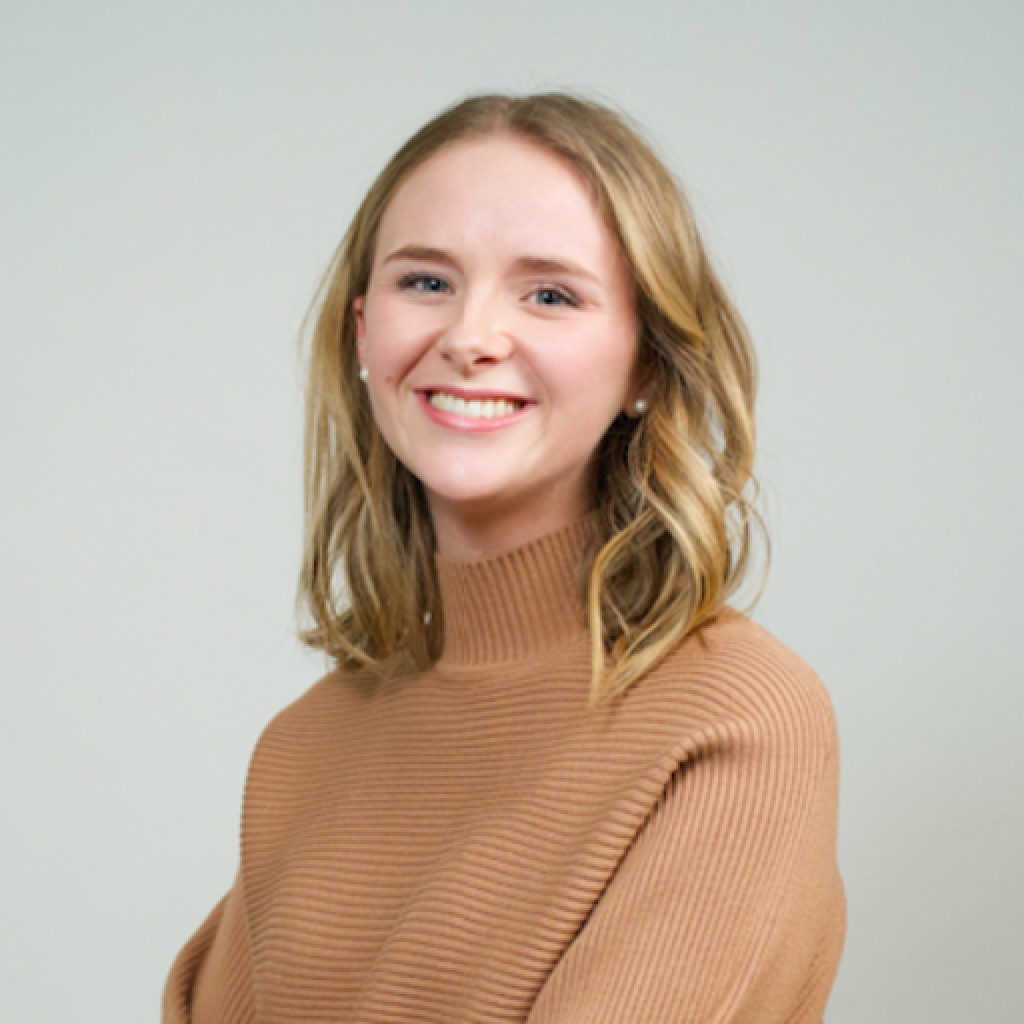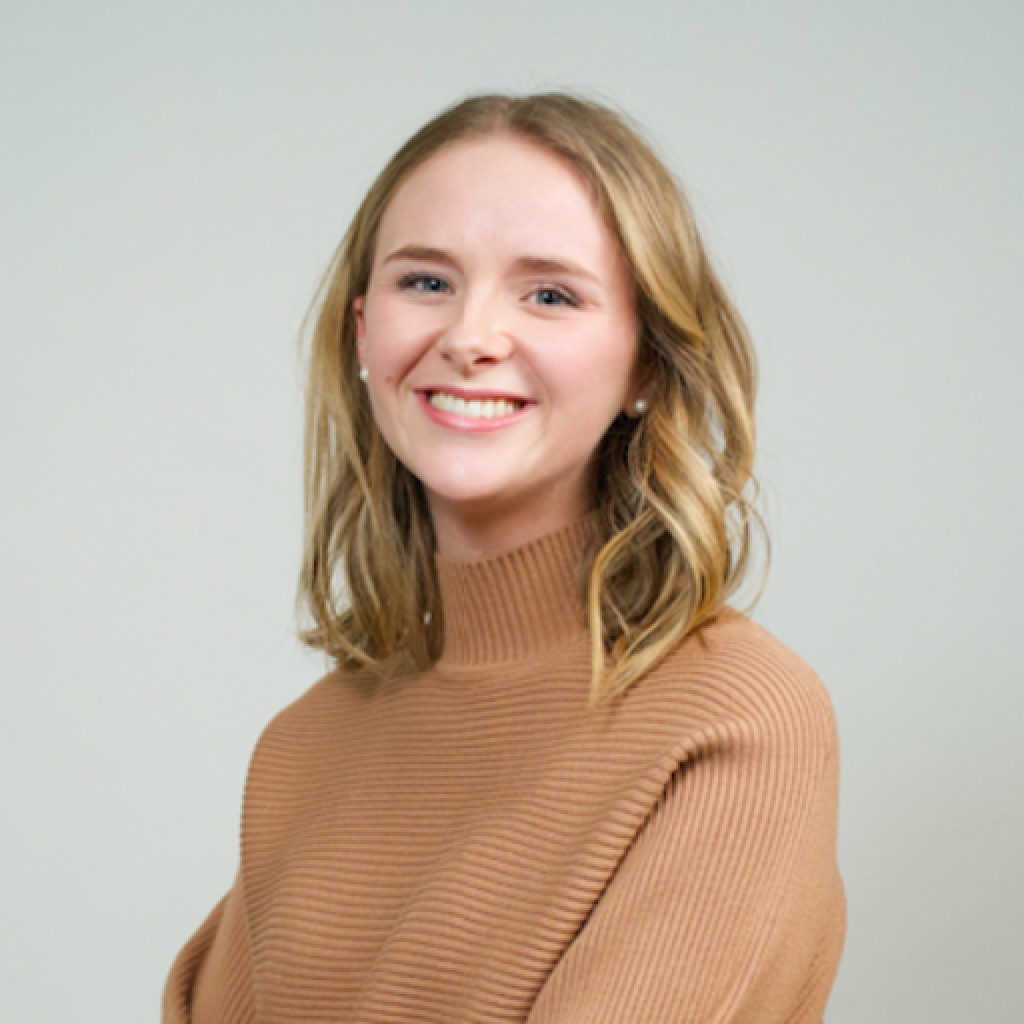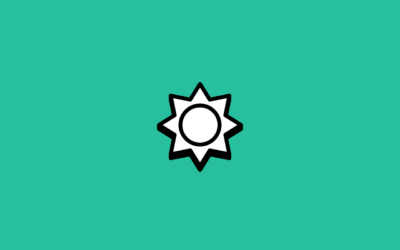 As the days grow shorter and the leaves begin to change, it's time to look back on the exciting updates and announcements LiveLike brought to the world of sports and entertainment over the summer. We've had a remarkable season filled with innovation and progress, and...