If there's one thing people love to do, it's chat. Whether it's about themselves, their passions, or their opinions, it's a part of human nature to want to socialize to connect with others, enjoy communal moments, and create and manage our personal reputations.
Conversing with others is a considerable part of our everyday lives, and since being able to do it online, it has only accelerated: Messenger has almost 1 billion monthly active users (source), more than 100B messages were sent each day on WhatsApp in 2020 (source), and the most popular category on Twitch is "Just Chatting" (source). The more people are connected to others and can chat—even virtually—the more they feel they are part of a greater community.
With all this in mind, we have always made sure to prioritize powering three different types of live chats that allow users to connect effectively in real time. In this product feature, we're focusing on the most commonly used of our three chat types: Public Live Chat.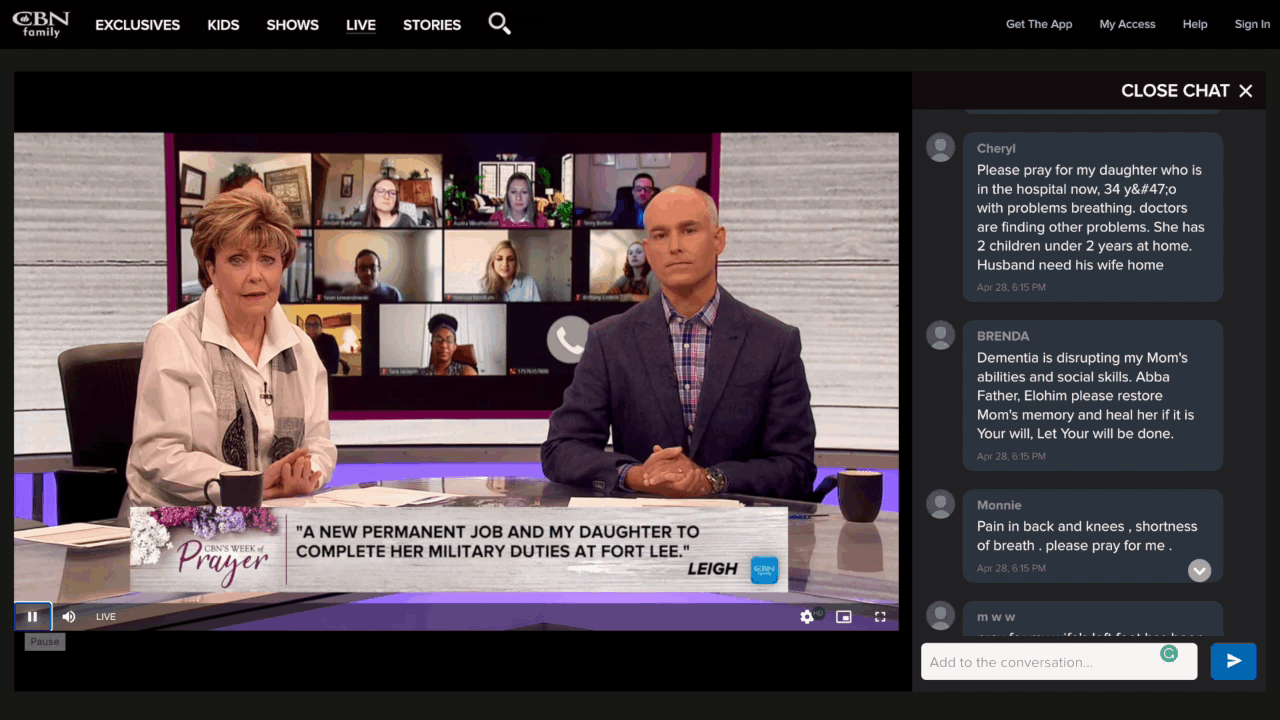 Introducing Public Live Chat
In order to empower positive social experiences among your platform users, we have developed a feature that enables engaging, easy-to-use and easy-to-monitor real-time public discussion.
With our public chat feature, your users get to engage in live conversation with other fans of your platform who likely share the same interests, passions, goals, or opinions, all without needing to know each other beforehand. Our public chat feature has the ability to bring together thousands of people simultaneously to interact on your platform, and discuss your live events or product offering in real time. It is an amazing tool to engage people, empower a community and incentivize users to return to your platform more frequently.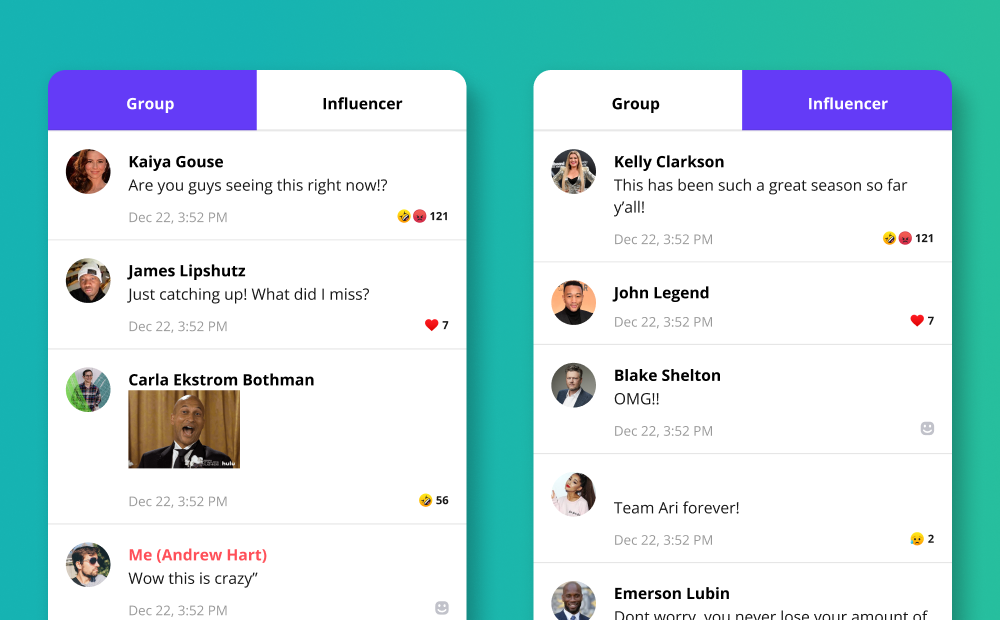 Main Features:
Our Audience Engagement Suite provides you with Chat UI and APIs to create a fully customized public chat experience that is tailored to your brand and your users. The supported features of the chat system include In-App Notifications, Room Member Lists, Avatars, Stickers, Reactions, Spoiler Prevention, the ability to report offensive messages, and of course, Moderation Tools.
When creating a chat room, you will get access to all the basic information you need in order for it to run smoothly: Room ID, Room Title, and Visibility (whether or not you want your chat to appear for members only or for all site visitors). The chat UI elements, including input windows, chat body, and chat bubbles, can be customized per your design guidelines.
Public Chat & Reactions:
The only thing that comes more naturally to us than talking to one another is reacting to the things other people say; and so of course, we had to make sure reacting to messages was an option in the digital world as well.
Whether your users disagree or are perfectly aligned with what someone else has said in a public live chat, our chat capabilities allow them to express their feelings and react with relevant emojis. The reactions you allow your fans to choose from are grouped into "Reaction Packs" and can be uploaded to your producer suite. Each reaction pack can contain up to four reactions.
Reaction packs can be customized based on your brand guidelines or on those of your partners if you wish to activate your partnership through our Chat feature.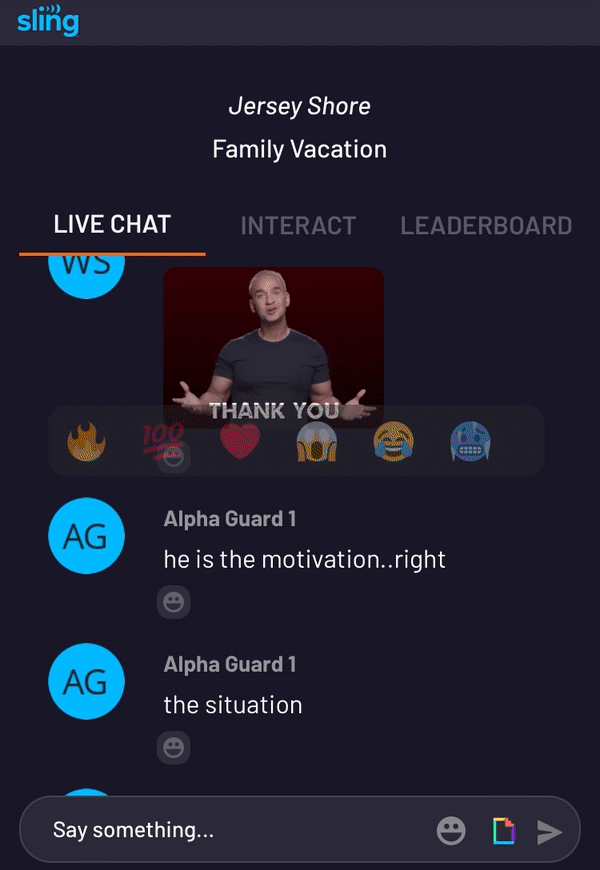 Public Chat & Stickers
Have you heard the saying that a picture is worth a thousand words? Sometimes, an image is the only way to truly and accurately express a person's feelings, evoke an emotion, or get a message across.
Using our chat feature, your audience will be able to interact with chats not only by sending text messages but also by sending visual stickers (images, GIFs, etc.). This simple yet powerful feature works to drive engagement and draws in users to make them even more inclined and excited to chat with other fans. This holds especially true when the stickers fans have the option of using are relevant to the platform, typical user discussion topics, or the feelings they are likely looking to express during a live event. 
For example, users of a sports platform chat are likely to want a sticker pack that features GIFs of their favorite teams celebrating a goal, major athletes playing on the field, or even famous moments in sports that evoke an emotion. Giving fans a selection of stickers that are funny, relevant to their niche or to your industry, or entertaining in any way, will make them more inclined to use them and in turn drive higher engagement in your chat and on your platform.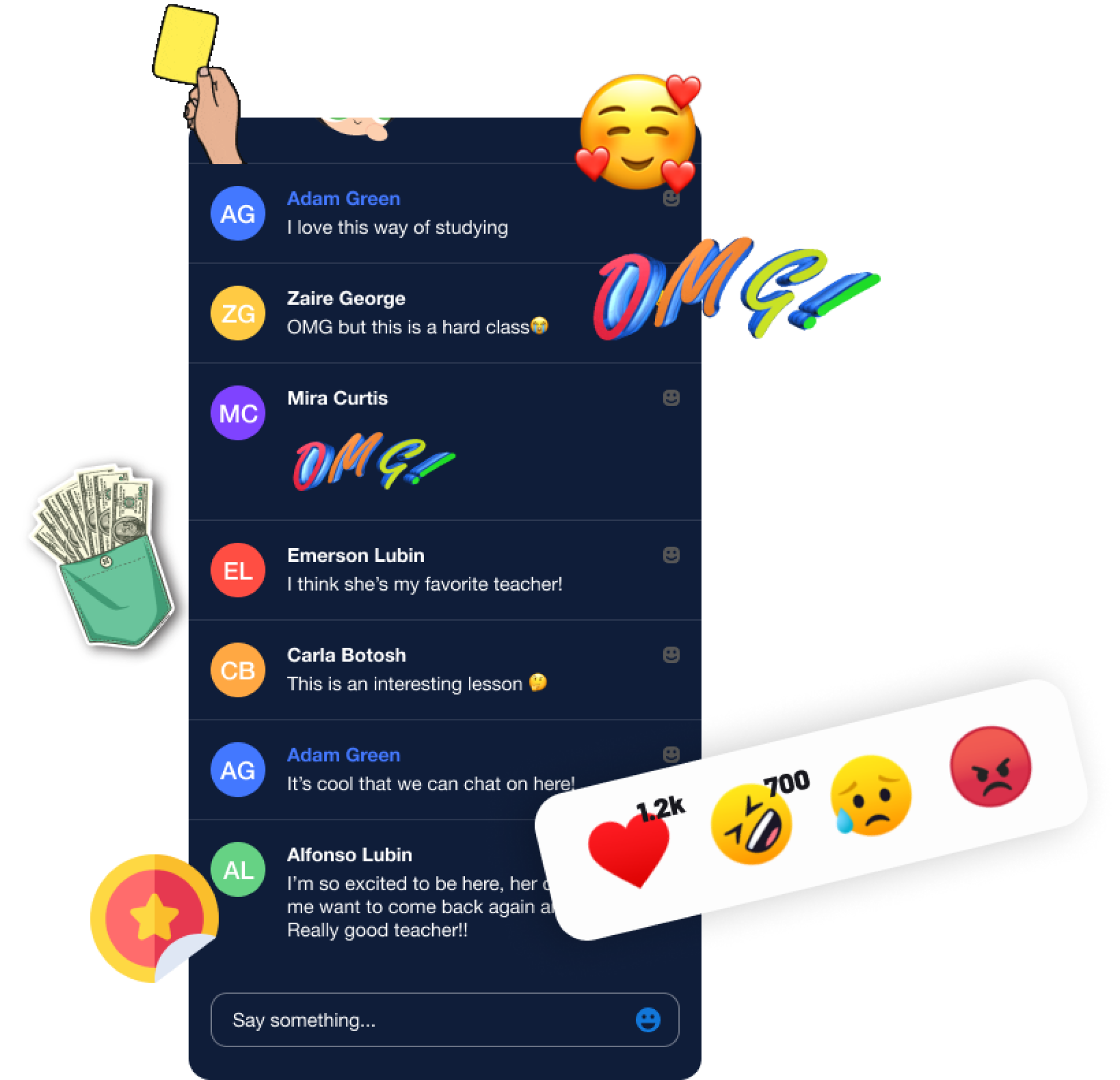 Moderation Tools
Moderation is a mandatory feature when integrating a public chat, as it allows you to control what people are saying, and avoid the use of inappropriate language, insults, and other bad behavior that might deter people from using your platform.
As a part of the LiveLike Public Chat toolkit, we have developed key solutions to help you create the safest public chat experience for your fans. Firstly, we have enabled Automatic Filtering, a feature that allows you to ensure chat messages are being automatically moderated and filtered based on their contents. Automatic filters can be set up to work in a keyword-driven way (if a message contains a word from a customized list of bad words, it will be filtered) or in an AI-driven way (if an AI model recognizes a message as being objectionable, it will be filtered).
Adding to our moderation tools, if you don't trust machines and want to moderate your public live chats yourself, you have the ability to do so as Moderator, and can delete messages, make user reports other users to moderators, block users, or mute them.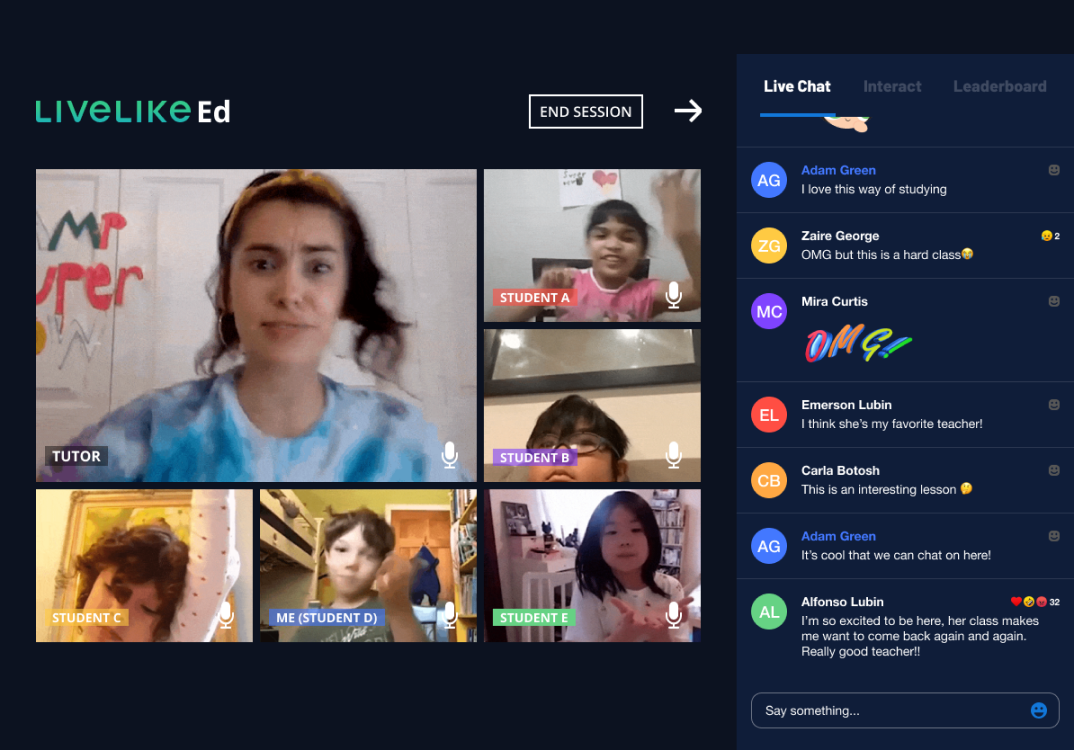 Leveraging Public Chat to Drive Business Objectives
Not only does the Public Chat widget have the ability to draw in new users and engage your existing audience, it can also help you to meet some of your key business objectives and monetization goals.
By pairing it with the rest of our Audience Engagement Suite—including our widgets, leaderboards, and loyalty rewards programs— you'll be able to create a complete user journey and incentivize users to spend more time on your platform and sign up for your product or service. Of course, logged-out users will get a modified UI provided by the integrators that prompt them to log in or sign up to participate.
Case Study
Many brands across the industries have successfully activated our Public Chat feature to empower their community:
GIGSET, a music platform for artists to perform online for their fans, used our chat feature to let audience members share their love for the event with other fans during concerts.
LaLiga used it to bring more interactivity to the watch parties they organized for their fans over the 2021 football season.
FloSports uses our public live chat on top of their programs in their mobile applications to better engage users. 19% of unique users on the FloSports app typed at least one message and they registered a significant increase in time spent on their application.
All in all, it's important to give your users every opportunity to voice their opinion, provide feedback on your platform experience, and engage with other members of the community.
When used effectively and paired with relevant stickers, protective moderation tools, and useful reaction packs, Public Live Chat allows you to empower social experiences, foster a sense of community, and engage users on your platform.
Want to know more about Public Live Chats?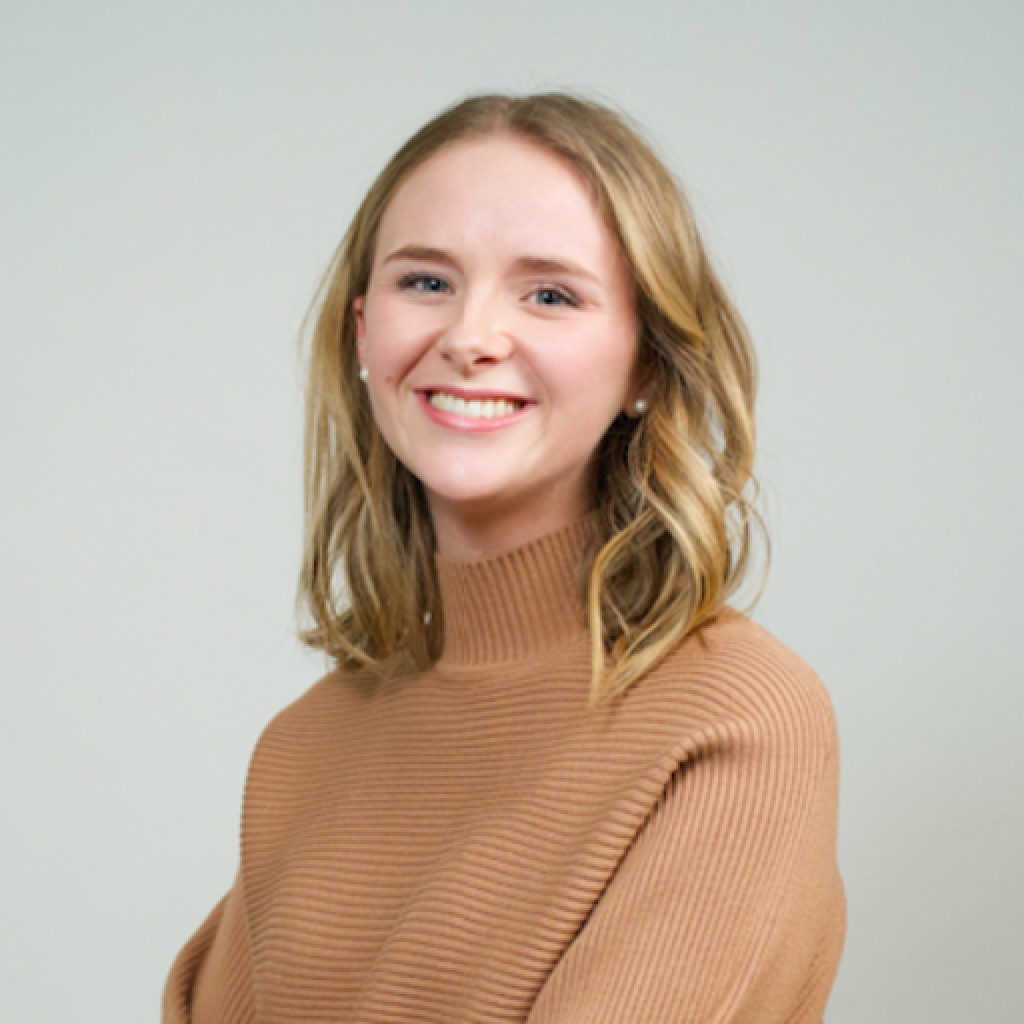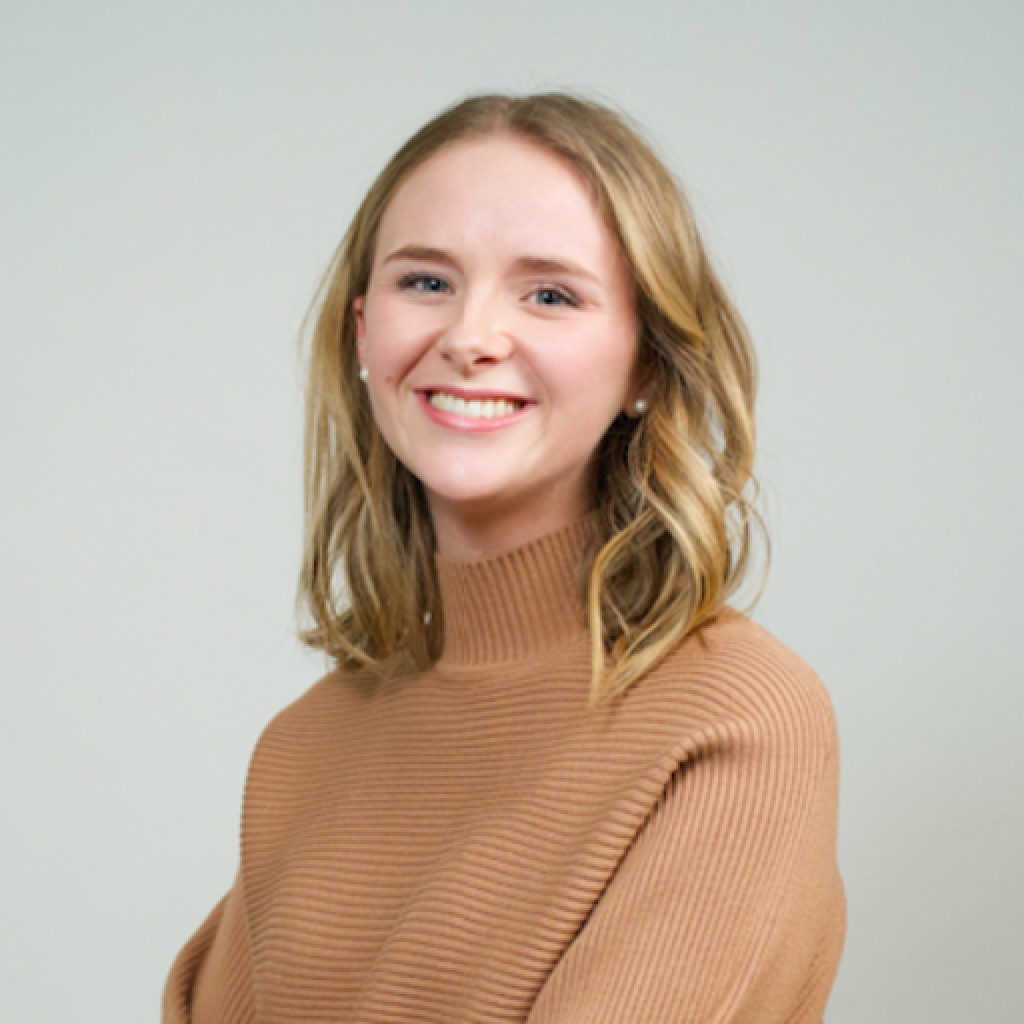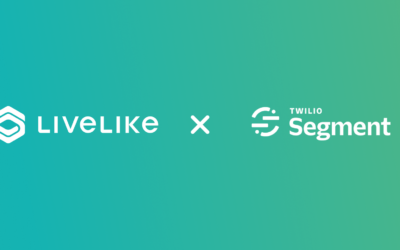 In today's fast-paced digital landscape, businesses need to stay ahead of the game to succeed. And that means leveraging the power of customer data. Enter the superhero of modern marketing, customer data platforms (CDPs).  CDPs help businesses collect and unify...