LiveLike x SLT: Building Trust & Community With Fan Engagement Tools
When it comes to sports, the power of fandom can make or break an organization's journey to success. After all, those passionate supporters who truly connect with a brand or platform are the ones who go the extra mile: engaging with content, championing initiatives, and becoming true brand advocates. But there are two secret ingredients that transform ordinary fans into die-hard enthusiasts, and that's trust and community. 
At LiveLike, we understand the power and importance of building a personal connection and establishing trust among users. In fact, our suite of engagement tools is specifically designed to create platforms founded on authenticity, community and connection. From Ask Me Anything (AMA) widgets to interactive polls and cheer meters, our tools empower audiences to use their voices and express their thoughts and opinions on a platform. 
In other words, our commitment to putting fans first goes beyond just individual user engagement. We believe in the concept of dedicated fan zones and fan-controlled action, where supporters come together and can have a genuine impact on the direction and decisions of an organization.
And there's one extraordinary partnership that truly showcases our dedication to building platforms that put fans first: LiveLike x Super League Triathlon (SLT).
Revolutionizing Audience Engagement: Fan-Controlled SLT Team Cheetahs
In 2022, SLT introduced an innovative concept to revolutionize the triathlon experience: they gave their fans the ability to become owners of a fan-controlled team called the SLT Cheetahs. Through this groundbreaking initiative, fans were given the opportunity to actively participate in the team's management. Through the purchase of a membership, fans were invited to get involved in making crucial decisions for the team's success, providing them with an unprecedented level of engagement.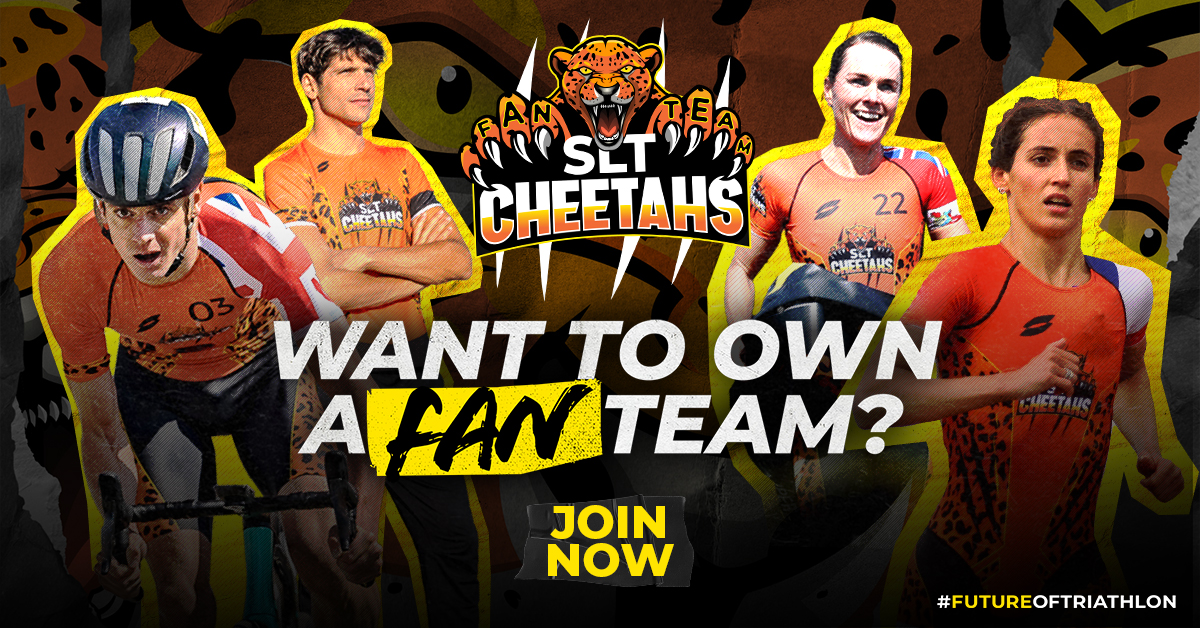 LiveLike's Role in the SLT Team Cheetahs Fan Team Experience
In line with this unique initiative, SLT partnered with LiveLike for the 2022 Championship Series, integrating our solution to launch a dynamic digital fan team experience. 
Through weekly LiveLike polls, coupled with timely alerts, members were given the opportunity to actively participate in shaping the future of the Cheetahs team and were empowered to vote on critical decisions, provide input on team strategies, and even influence the selection of team athletes. This fan-controlled approach not only strengthened the bond between the organization and its supporters but also fostered a sense of ownership and pride among SLT fans.
Ever since its launch, this LiveLike-powered fan team experience has worked to heighten the excitement and captivation of SLT fans, while also highlighting SLT's dedication to transparency and respect for their fans' opinions and feedback. 
Once connected to the platform, users can easily access the SLT dashboard, featuring various sections where they can vote on polls, influence pivotal choices such as draft picks and kit design, make tactical calls, and even engage in live Q&A sessions with top athletes. 
Fans can also access current, future and past decisions, as well as those they can influence by upgrading their membership. In other words, depending on the membership package they have purchased, users can access polls of varying importance to the team. For example, the Standard Package allows fans to choose one female Team Cheetah athlete to be retained, while the Gold+ Package grants them the ability to select one athlete for an exclusive interview.
Thanks to our dynamic interactive toolkit, the SLT fan team experience works to set a new standard for audience engagement in the world of sports, one that better takes into account the power of building trust and community among passionate fans.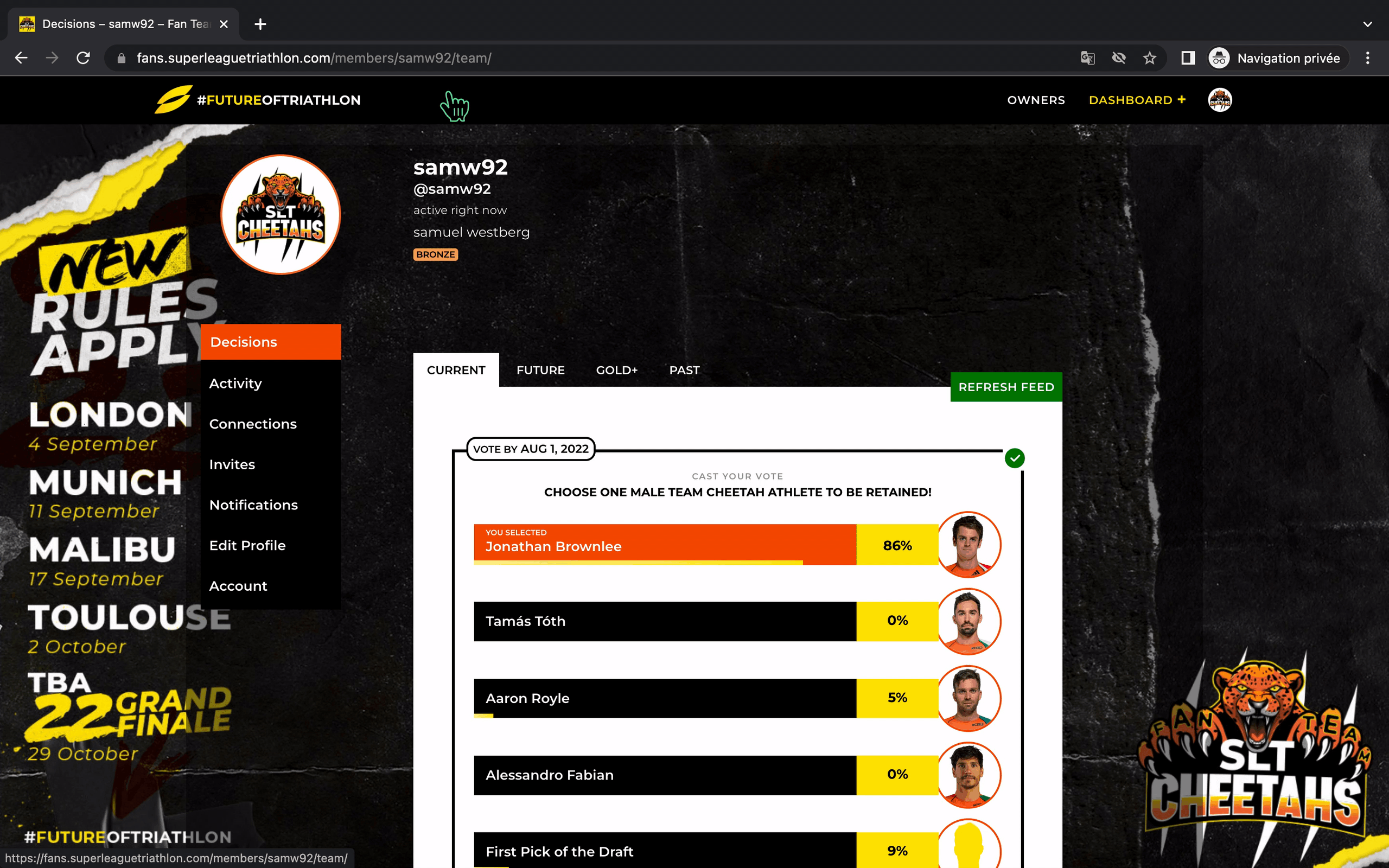 Building Trust On Your Platform With LiveLike Tools
Such as is the case with the SLT fan team experience, integrating LiveLike engagement tools into your platform can empower users to share their thoughts and opinions, giving them a voice in the conversation and creating a passionate fan community that is fully committed to your brand and its success.
Here are some of the key tools brands can implement with LiveLike to maintain trust through transparency and community building:
1. Ask Me Anything (AMAs):
Host AMAs where fans can freely ask questions, provide feedback, and inquire about the company's actions, decisions, and intentions. This open dialogue demonstrates a brand's commitment to transparency and fosters a sense of community, building trust with the audience.
2. Polls: Use LiveLike's polling feature to involve fans in key decision-making processes. By seeking their opinions, brands will not only make users feel valued and engaged but also demonstrate a commitment to meeting their needs.
3. Cheer Meters: Harness the power of cheer meters to enable fans to express their support and gauge audience sentiment in real time. This interactive tool promotes transparency by showcasing collective reactions and creating an inclusive environment where fans feel heard and valued.
4. Social Embeds: Maximize the impact of social embeds within the LiveLike suite to share comprehensive information and diverse perspectives seamlessly. By incorporating external sources, user-generated content, and real-time updates, you enhance transparency and authenticity, building trust with your fans. Social embeds allow you to feature genuine interactions and testimonials about your business, offering social proof, reinforcing the brand's credibility and fostering trust among users.

5. Live Chats: Leverage our live chat functionality to facilitate real-time communication between fans and brand representatives. This direct interaction fosters brand transparency, as fans can receive immediate responses, seek clarification, and engage in open conversations, further strengthening trust and building a sense of community.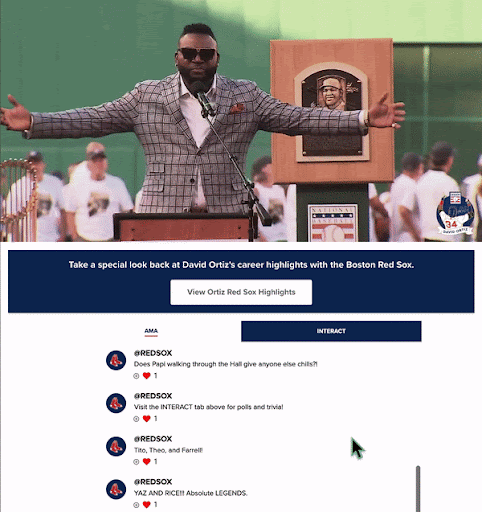 Building Trust & Community with LiveLike x Red Sox
Another great example of LiveLike's trust and community-building tools in action is the case of LiveLike x Red Sox. For Big Papi's Hall Of Fame Induction in 2022, MLB and Red Sox used the LiveLike audience engagement suite to provide Red Sox fans with a ceremony experience based on transparency and connection. The main objective was to encourage people to use the Red Sox digital platforms to watch the show together and build a sense of camaraderie among fans.
For this collaboration, MLB and Red Sox used our Influencer Chat, Interactive Timeline, Informative Widgets, and AMA widgets to build a sense of fan community on the platform and keep users engaged. 
During the event, Red Sox fans were able to use the influencer chat as a way to participate in the action, with the ability to react to messages posted by the club in real time. They were also encouraged to share their thoughts with one another about the ceremony by contributing to polls, emoji sliders and trivia quizzes on the timeline mode.
All in all, getting users involved on your platform is essential for building trust and community with your fans, and LiveLike's audience engagement tools can facilitate this process. By openly sharing information, giving them a space to share their voice and connect, and inviting them to join the conversation or even make key brand decisions, companies can create environments of openness that resonate with their fans. 
SLT's successful implementation of the LiveLike platform highlights the transformative potential of fan engagement tools in the sports world. By actively involving fans, these tools build trust, foster a sense of community, and create fan-focused experiences that go beyond the final score. 
As the sports industry continues to evolve, it's crucial for teams and organizations to embrace these innovative platforms and recognize the immense value they bring. By prioritizing fan engagement, sports entities can cultivate loyal communities, strengthen their brand, and elevate the entire sports experience to new heights.
Get in touch to learn more about the power of fan zones or to find out how LiveLike can enhance your platform experience.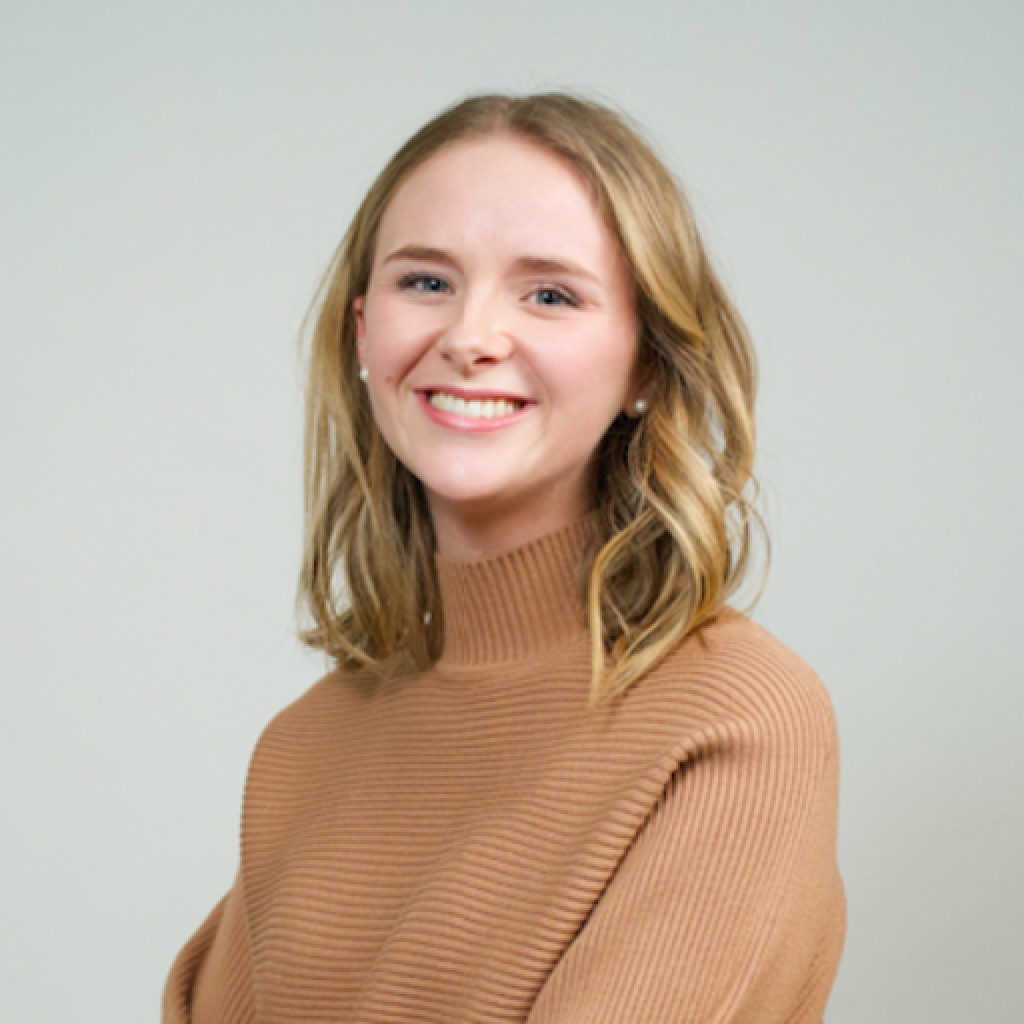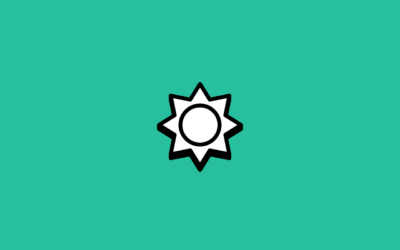 As the days grow shorter and the leaves begin to change, it's time to look back on the exciting updates and announcements LiveLike brought to the world of sports and entertainment over the summer. We've had a remarkable season filled with innovation and progress, and...