Loco has integrated LiveLike's cutting-edge interactive features and gamification tools into its platform, offering an even more engaging and immersive experience to Loco users
August 1, 2023: Loco, the world's leading independent esports and live-streaming platform has partnered with LiveLike, a leading audience engagement suite. Together, Loco and LiveLike aim to enhance the live-streaming experience for users and provide innovative, interactive features to the gaming community. 
Through this partnership, Loco is using the LiveLike platform, which was built to drive brand affinity, retention and loyalty, identify superfans and reward them by allowing them to complete quests, unlock status badges, and earn points that can be redeemed for prizes. Loco has begun to introduce users to the quest feature, available within every livestream, encouraging users to participate and take their viewing journey to new heights. In early testing, Loco has had an overwhelming response, with over 1 million users initiating a quest, and 70% successfully completing at least one.
Loco has introduced four distinctive types of quests – Daily, Fan, Top Fan and Super Fan, carefully designed to engage and reward its users. Based on each quest, users can earn points by time spent watching live streams and unlock premium perks by sending stickers to streamers. LiveLike's platform seamlessly facilitates all of these quests, efficiently converting points into currency and keeping track of completed quests to update user accounts accordingly.
The fan rewards available encompass a range of exciting benefits, such as customized and exclusive merchandise giveaways, opportunities to attend meet and greets with top streamers, discount codes for e-commerce sites and in-game items, and much more. Through these engaging quests and rewards, Loco aims to provide a captivating and fulfilling experience for its users within the gaming community.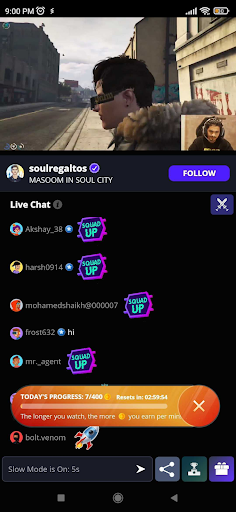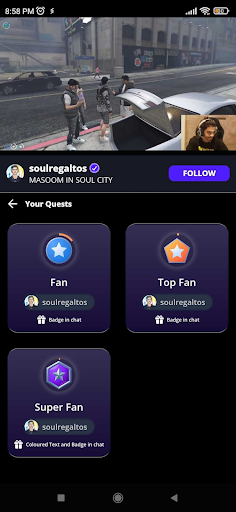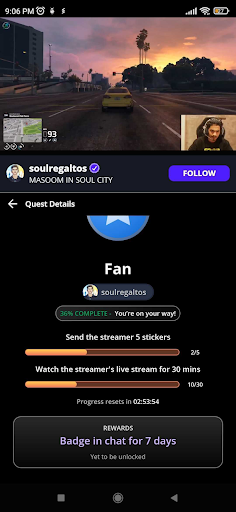 Additionally, Loco has also introduced polls, another interactive feature from the LiveLike suite. This integration not only encourages user registration but also enables participants to share their thoughts, promoting a vibrant community and fostering a sense of inclusivity.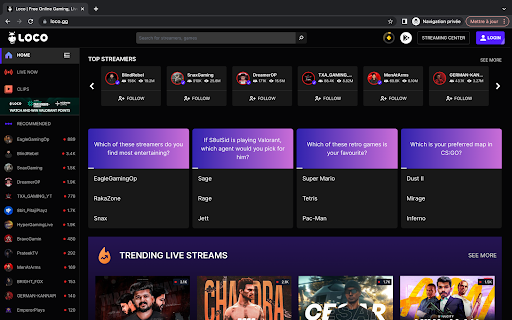 Commenting on the partnership, Anirudh Pandita, Co-Founder, Loco, said, "At Loco, we are on a mission to turbocharge fan experiences, ensuring that each user feels like more than just another person in the crowd. Our partnership with LiveLike allows us to take interactivity to new heights, providing opportunities for fans to engage with streamers in ways they never could before. With Loco, you can truly be a super fan, and that's the value we strive to deliver to our dedicated community. Exciting new features are already being introduced on our platform, and we are eager to showcase what's next to our creators and users."
Miheer Walavalkar, LiveLike CEO/Co-Founder, said, "Gamers, game fans and live streamers have set nearly every key trend in our industry over the past few years, yet there is still so much more that can be done to harness their passion. I am incredibly impressed by what Loco has built in such a short amount of time, starting by identifying and successfully connecting with the gaming community in India, and proud that they have chosen LiveLike to raise the bar by providing an unparalleled experience."
Loco has captivated millions of users with dynamic content that showcases popular gameplay videos of beloved titles such as Battlegrounds Mobile India, Free Fire Max, Valorant, CS GO, Dota 2, Call of Duty, FIFA, and more. Since June 2020, Loco has grown to have 60M Registered Users (with 9x year-on-year daily active user growth); 600K+ streamers (with 4x year-on-year creator sign up growth); and 20M Monthly Watch Hours, which is nearly 4x of the nearest competitor. Today, highly active users spend 60+ minutes on Loco daily watching live content, making it the go-to choice for India's gaming community.
About Loco
Dedicated to democratizing gaming entertainment, Loco is the world's leading independent esports and live streaming platform. Viewers can enjoy game streaming and esports content streamed by India's leading streamers and esports teams on Loco. Users can also stream various games themselves. Popular game categories on the platform include BGMI, Call of Duty Mobile, Valorant, GTA 5, etc. Having partnered with giants such as Krafton, Activision, Ubisoft, Riot Games, Red Bull and NBA 2K League and Logitech – G, the platform brings unmatched entertainment experiences to the Indian gaming audience. Loco is currently available on Android, iOS, and Web.
Website | About Us  | Instagram | Twitter | Facebook | LinkedIn
About LiveLike
LiveLike is a technology company dedicated to empowering digital experiences and building fan communities. Its leading audience engagement suite empowers businesses to captivate, engage, and monetize their audience effectively. With a range of interactive features and gamification tools, LiveLike drives user participation, enhances user experiences, and generates meaningful insights based on first and zero-party data.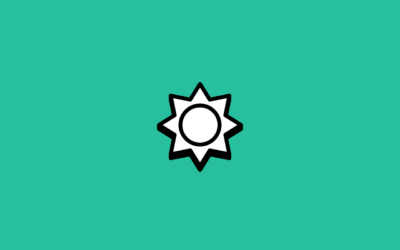 As the days grow shorter and the leaves begin to change, it's time to look back on the exciting updates and announcements LiveLike brought to the world of sports and entertainment over the summer. We've had a remarkable season filled with innovation and progress, and...