No matter the industry, whether it's sports, technology, or entertainment, fans want to feel close and connected to their favorite celebrities and influencers. Integrating influencer marketing into your business strategy can be one of the best ways to engage your audience, build brand loyalty and even increase your brand's credibility by associating in your users' minds with someone they trust. As organizations, we need to provide our users with this sense of proximity, personalization, and connection to their favourite athletes, musicians, and more, by allowing them to interact, engage, and create communities united by fandom.
At LiveLike, we have developed a feature that allows you to do exactly this. With the Influencer Chat widget, users are able to witness live conversations with influential members of the company's community including commentators, coaches, actors, social media influencers, and more! You can invite up to 10 influencers from various backgrounds to chat while your users have the option to watch, react, and even ask questions for the chance of having their favourite influencers respond. The Influencer Chat is a great way to engage your users, create a greater sense of community derived by fandom, and incentivize your audience to stay loyal to your platform.
To let you in on why your organization should be prioritizing influencer marketing, we've compiled all of the information you need about our latest and greatest Influencer Chat feature.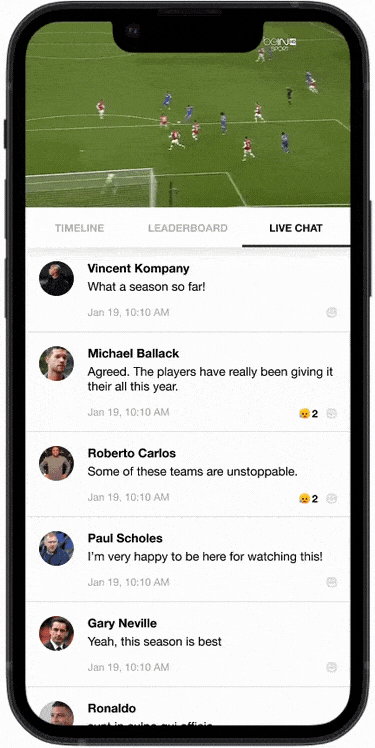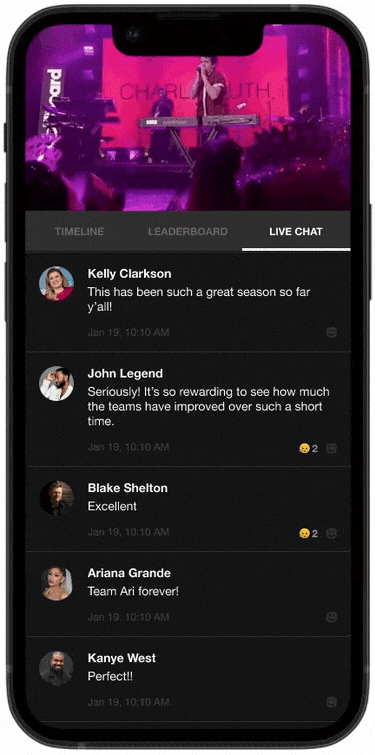 Main Features
So let's break it down. At LiveLike, we know that the best platform features for our partners are the ones that are simple, easy to use, and able to be customized to suit the tone and aesthetic of different brands. That's why our Influencer Chat widget supports in-app notifications, avatars, stickers, reactions, moderator tools, room member lists, and more. It is fully customizable and can be integrated into your mobile application or website, or even live as a stand-alone product for your platform. The Influencer Chat feature is available on all LiveLike SDKs and through our APIs.

Leverage the Influencer Chat to Drive Business Objectives
Not only will the Influencer Chat widget draw in new users and engage your existing audience, it will also help you to meet some of your key business objectives and monetization goals. By pairing the Influencer chat with the rest of our Audience Engagement Suite toolkit—including the use of public and private chats, polls and trivia, sentiment meters, leaderboards, and bonus point rewards—you'll be able to create a complete user journey and incentivize users to spend more on your platform and sign up for your product or service. Of course, logged out users will get a modified UI provided by the integrators that prompts them to log in or sign up in order to participate.
Influencer Chat & Interactive Widgets
Why don't you push widgets for Influencers too? Leverage our library of widgets (Polls, Quizzes, etc.) alongside the Influencer Chat to allow influencers to answer questions and react to the audience's pulse. They'll love being able to connect with their fans and in turn, you'll have created an amazing engagement platform—win-win!
Influencer Chat & Gamification
By implementing a gamification strategy based on badges and points, you'll be able to reward your audience for completing certain actions within the Influencer Chat feature. For example, you can reward your Top Leaderboard Members who have earned Gold Status by letting them join the Influencer Chat and interact with their favourite celebrity icons.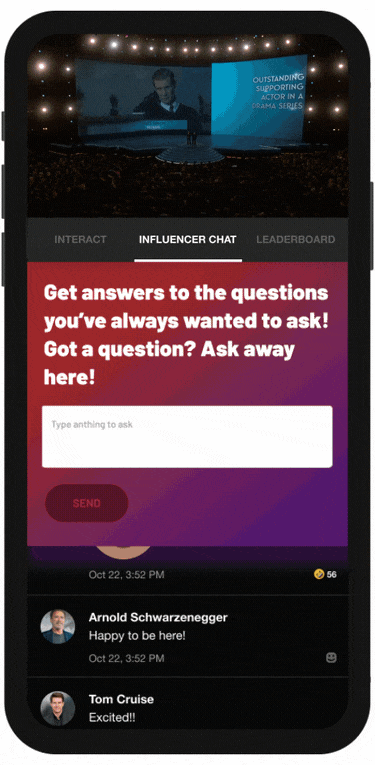 WNBA Use Case
One of the best examples of seeing our Influencer Chat feature in action occurred during the 2021 WNBA draft when we created The WNBA Draft Fan Zone, an interactive audience engagement platform. By leveraging the Influencer Chat alongside other LiveLike capabilities, the Fan Zone allowed fans to not only interact with the event through fun quizzes and challenging predictions, but also to engage with their favorite athletes and even with the league's commissioner. During the draft, WNBA MVP A'ja Wilson teased commissioner Cathy Engelbert within the Influencer Chat, an interaction that later went viral on Twitter. This is just one example of the potential the Influencer Chat function has to create unforgettable moments between influencers and fans, and between fans and organizations.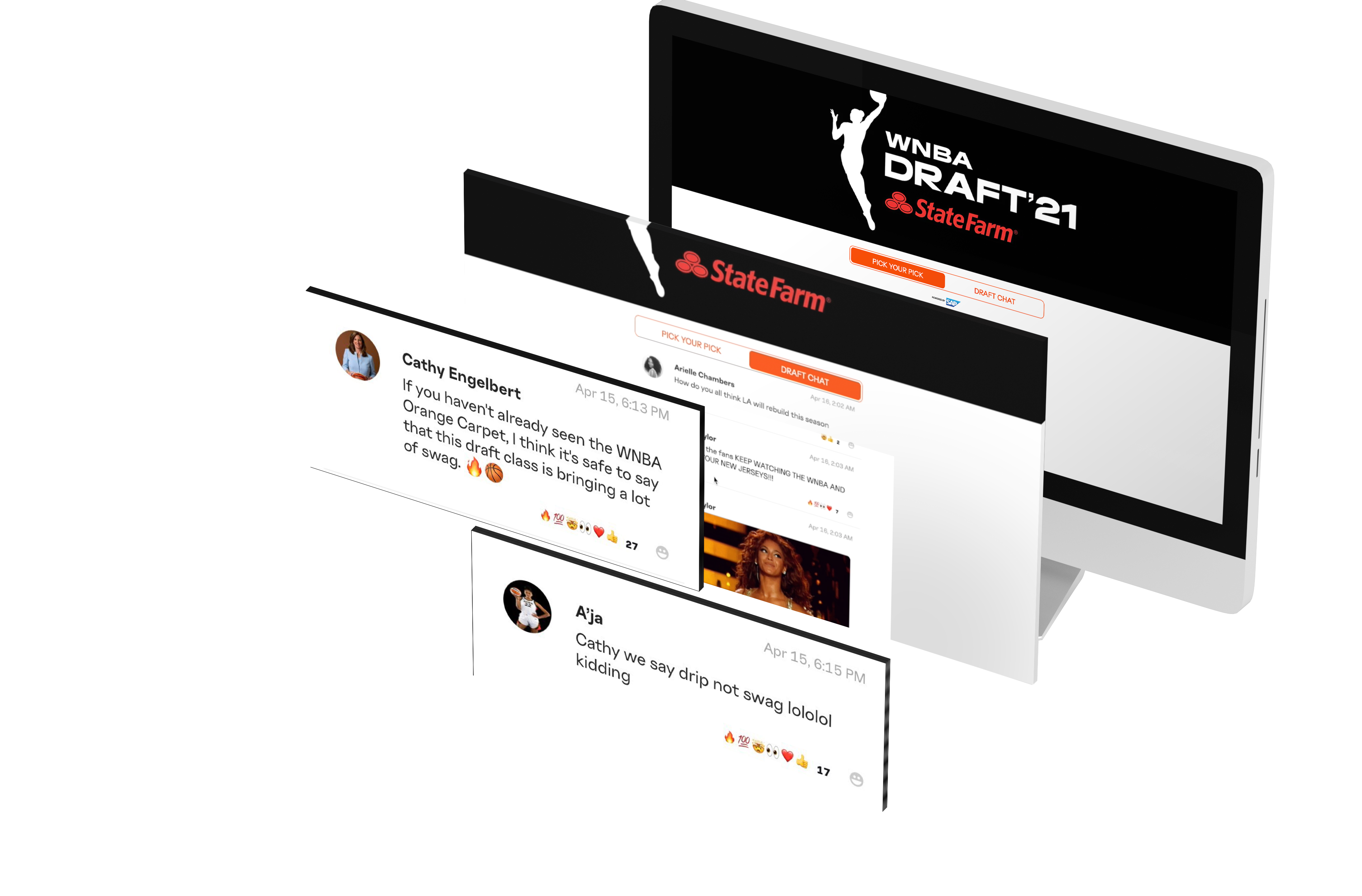 Conclusion
All in all, the Influencer Chat is one powerful feature of our vast library of audience engagement tools that can be used to enhance your platform. By creating the opportunity for these interactions, the LiveLike Influencer Chat brings fans closer to not only the action but the influencers they know and love, and brings you one step closer to realizing the future of fandom.
Want to know more about the Influencer Chat?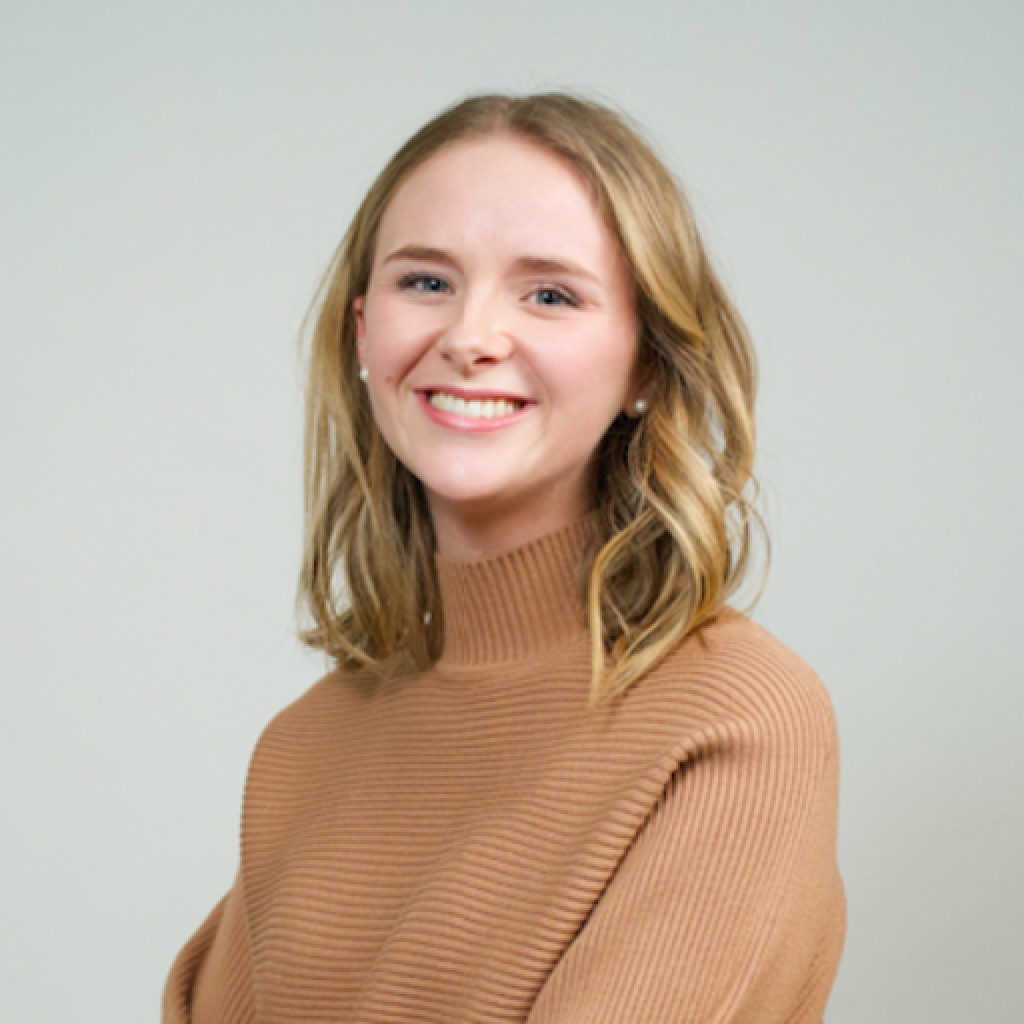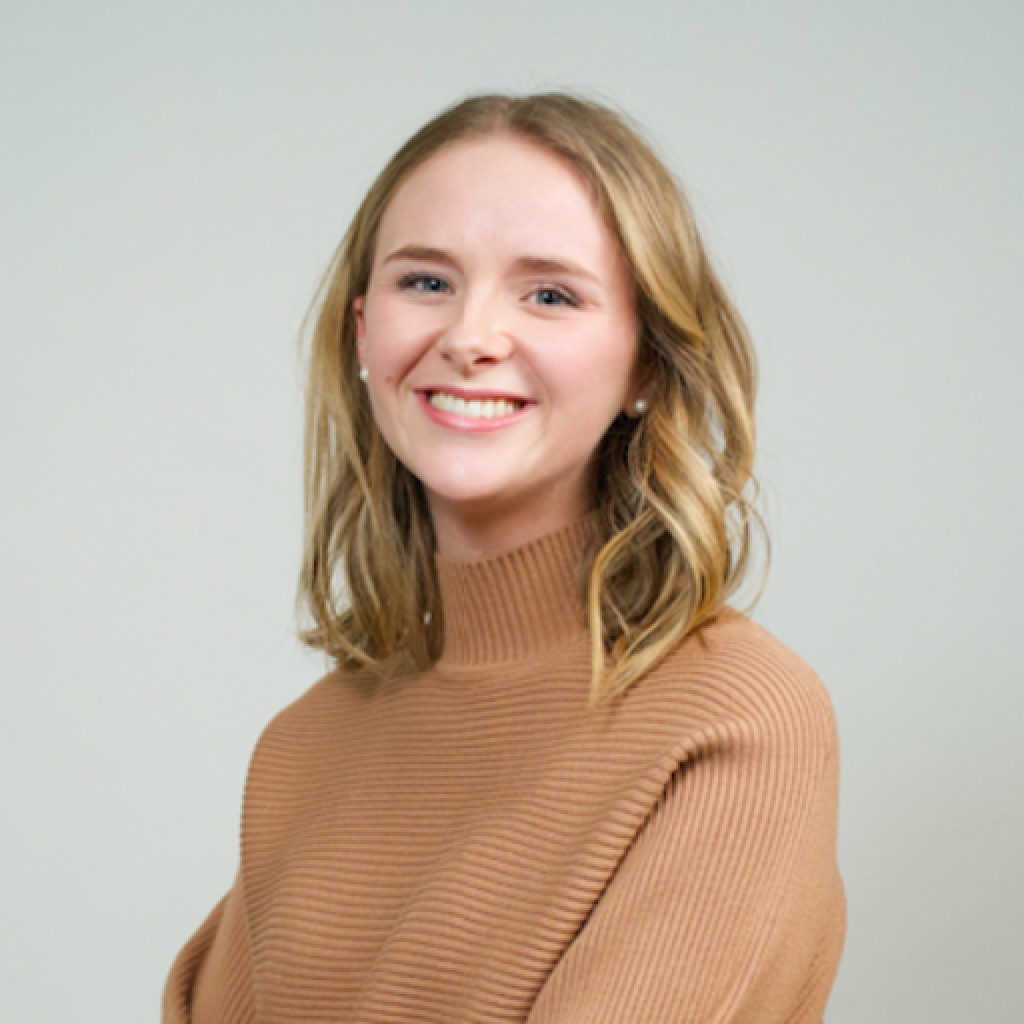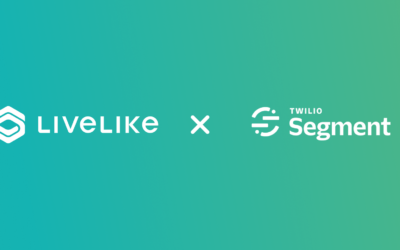 In today's fast-paced digital landscape, businesses need to stay ahead of the game to succeed. And that means leveraging the power of customer data. Enter the superhero of modern marketing, customer data platforms (CDPs).  CDPs help businesses collect and unify...