Where the concept of live streaming was once mind-blowing, today's viewers are looking to take it a step further with something even more interactive. They're no longer satisfied with being passive observers to live streamed content; they want to feel connected to other fans, make an impact on the action, and feel like their voices are being heard.
And it's up to the creators and producers out there to respond to these new desires. To keep viewers entertained, broadcasters, rights-owners and streaming platform producers need to consider interactive live streaming capabilities in order to meet new audience expectations.
In this article, we're looking at the three major reasons why interactive live streaming can greatly improve the audience experience, and keep 21st century fans engaged with digital content.
Create a Sense of Community: Live Chats and Watch Parties
Alongside gamification and interactivity, one of our three major pillars is community. Building a sense of community on your platform and making sure your users feel connected to one another is a surefire way to encourage their loyalty and foster a strong united fan base.
While many of our other tools help to build this idea of connection, live chats and watch parties are the two most effective community-building tools in the LiveLike engagement suite. Both of these tools work to add a social dimension to your platform that give users the interactivity they're looking for.
Whether it's to strike up conversation about a shared passion, share real-time thoughts and reactions to live events, or even engage in lively debates, live chats and watch parties allow for real-time connection between your users and give them the chance to learn, bond, or feel connected.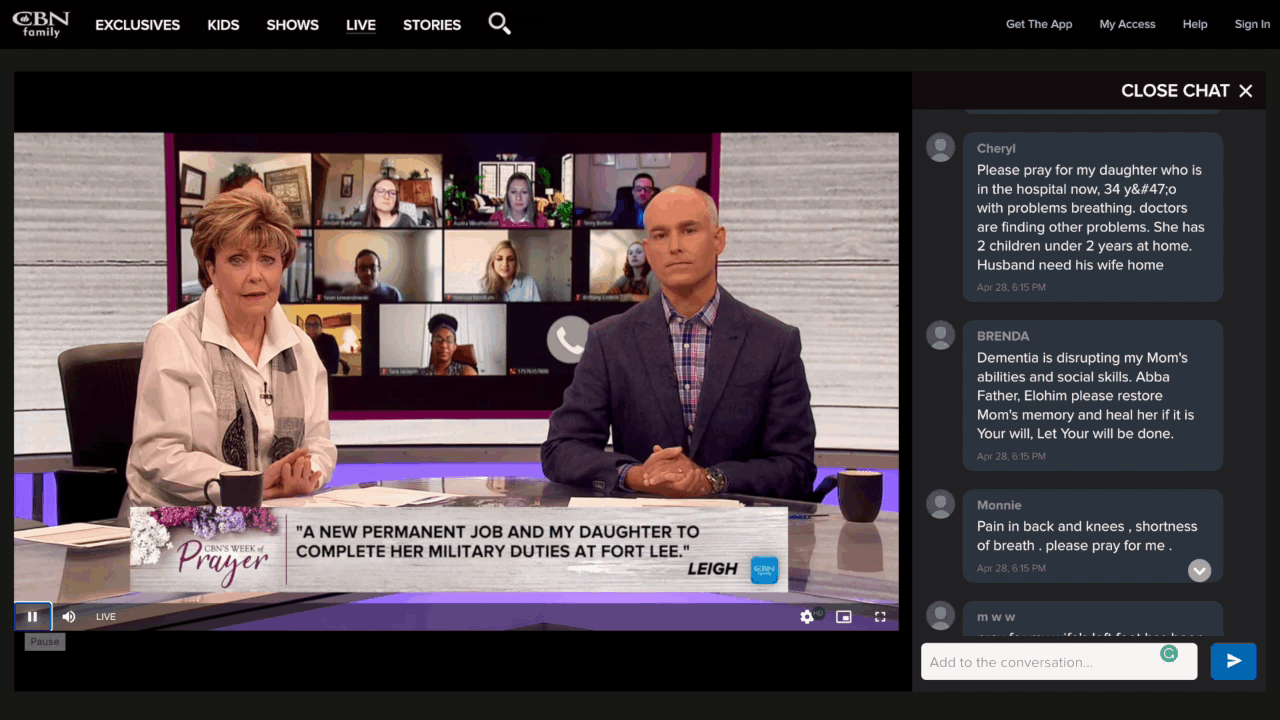 Live chats and watch parties can be used in many different ways on your platform. Here are just some examples:
With public, private, and influencer chat options, you're able to customize your user experience depending on the type of connection you are hoping to foster. Allow public chat for group bonding or debates, private chat for individual conversations, and influencer chat for VIP audience experiences. Currently, public chat is the most popular and common practice, existing on gaming platforms such as Twitch, YouTube and more.
Gain more control over the chat tools on your platform by creating a restricted or "Influencer" chat session where only you or your guests can share insights, updates, stories, and more. You can even combine this with an "Ask Me Anything" Module to enable your audience to participate while maintaining moderation control.
Enable users to create their chat groups to enjoy the same content simultaneously. Instead of discussing on Messenger, WhatsApp, or another chat application, users will remain on your platform for all their social needs. You can even go further with a "Watch Together" solution to let users create video chat rooms with our Watch Party feature. This has already been implemented by the biggest streaming services including Hulu, Netflix, and Amazon Prime Video.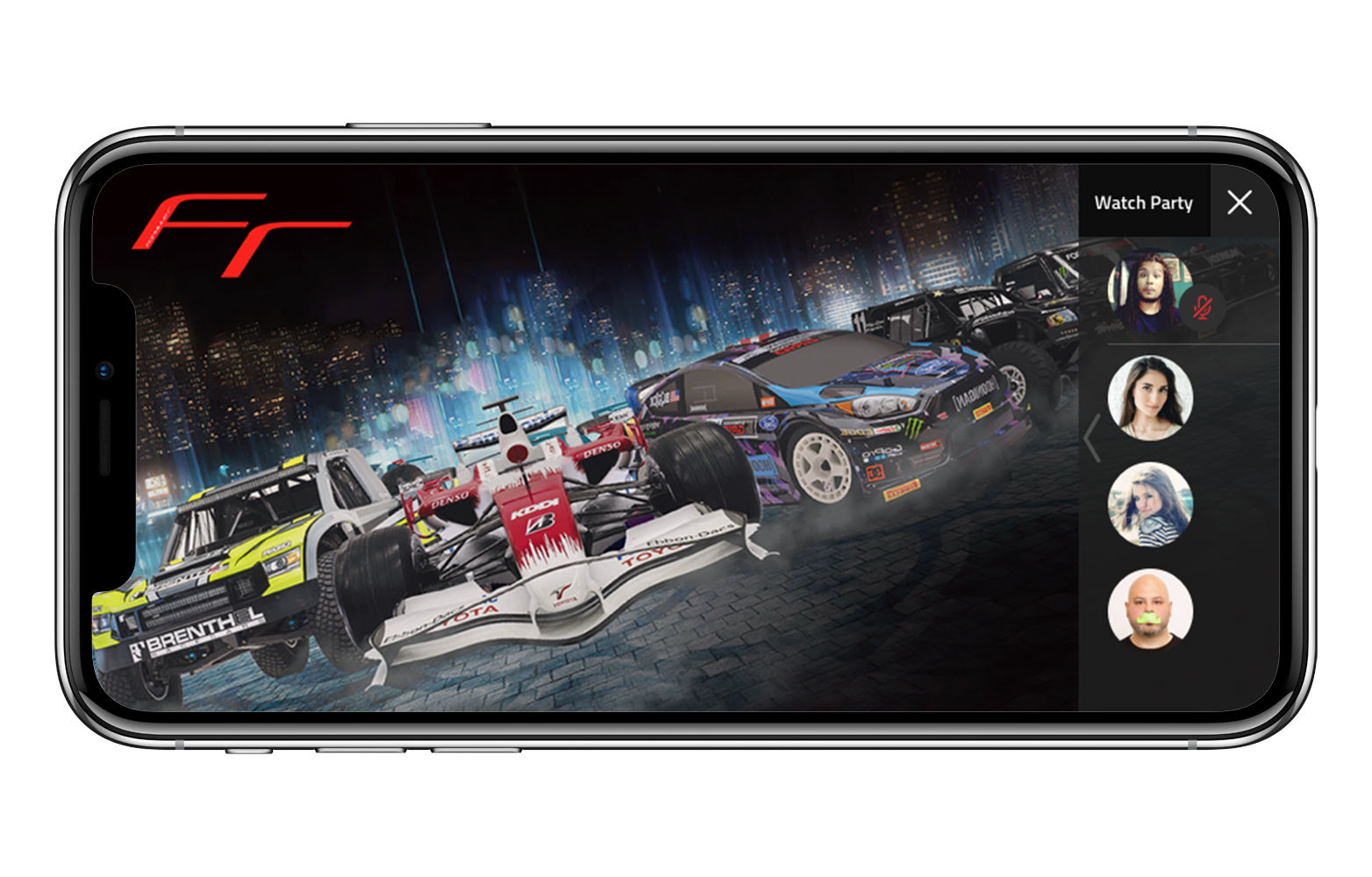 Introduce Opportunities For Engagement: Interactivity Feed
As well as looking for opportunities for social interaction, users on your platform similarly long for moments of interactivity that go beyond traditional communication. In other words, not only do your users want to connect, they also want to play!
Creating moments where they can have a say in what happens during a live event, flaunt their industry knowledge, or challenge their peers to some friendly competition alongside the live stream is a great way to boost engagement on your platform. This can be done with the LiveLike suite through the introduction of an interactivity feed, a localized place on your platform where you can push interactive engagement modules such as polls, sliders, AMAs, cheer meters, quizzes, and more.
With so many different modules—or as we call them here at LiveLike: "widgets"—to choose from, the possibilities are endless depending on your platform goals:
Gather Immediate Feedback: One of the most valuable things to learn about your users is what they think of the content you are providing. And what better way to find out than to ask them directly through subtle but engaging widgets integrated alongside the content they're viewing? Pushing simple polls or sliders is a great way to avoid sending out tedious post-event surveys and works to engage users in a fun, intriguing way.
Stir Up Some Friendly Competition: The whole appeal of interactive live streams is that they are uniting, entertaining, and generally more fun than a passive viewing experience. That means it's up to you to make the experience as fun and entertaining as possible by engaging your users with ways to test their knowledge, flaunt their skills, or make some noise. With quizzes, predictions and cheer meters, users can easily engage in personal or communal competition and feel wholly invested in the content on your platform.
Provide Exclusive Offers and Relevant Information: The strongest platforms out there are the ones that do it all, and give users no reason to look for help, entertainment, or information elsewhere. With our social embed feature, you're able to offer exclusive promotions, discounts, or experiences and provide users with all the information they need through external social media postings.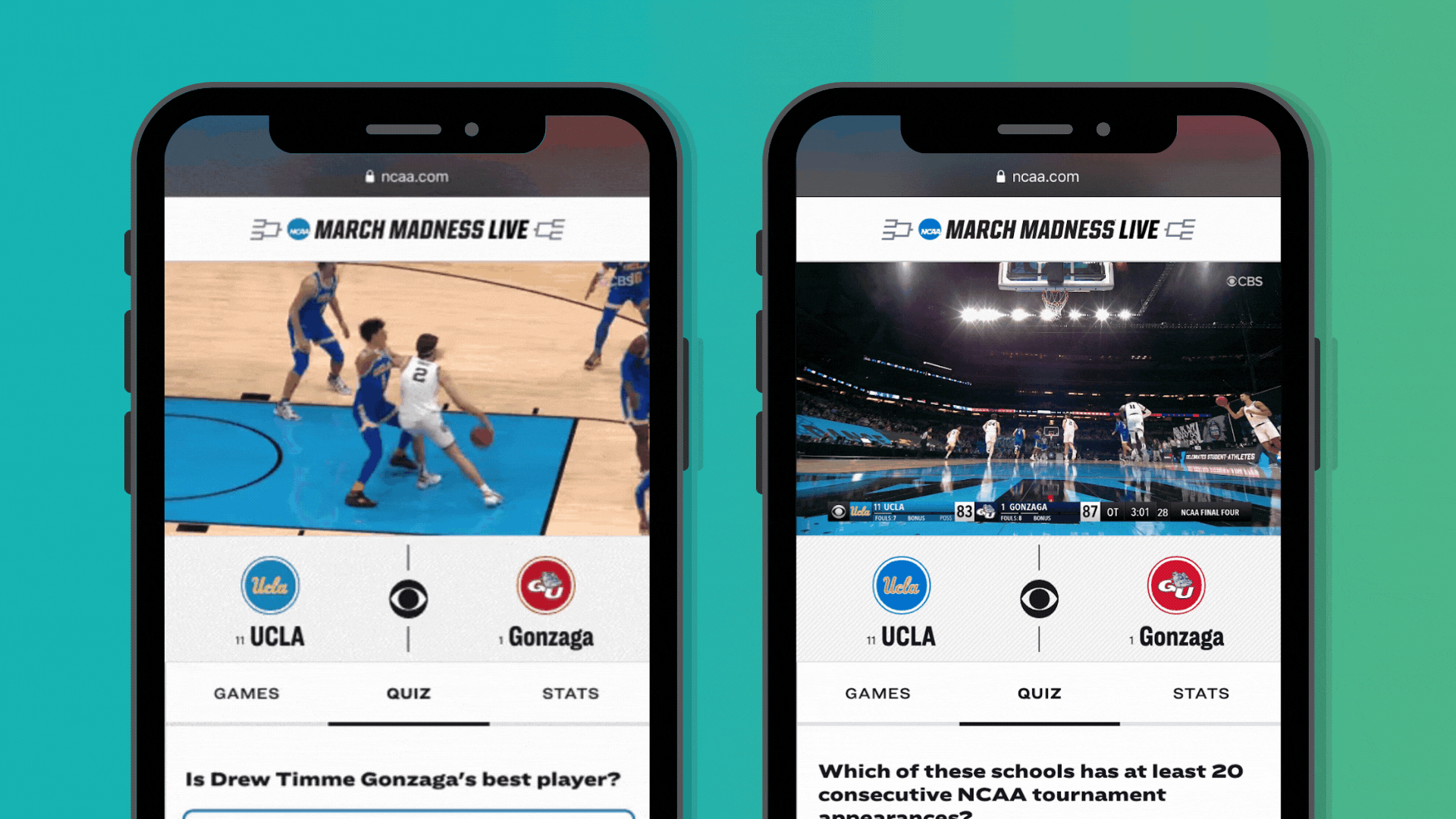 Nurture Your Audience: Loyalty & Rewards Programs
Finally, your platform is only as strong as your fans are loyal. On top of community and interactivity, rewarding your users is undoubtedly the most powerful thing you can do to create brand loyalty and ensure platform longevity. By integrating loyalty rewards programs into your interactive live streaming experience, you can make sure your most devoted fans feel appreciated and come back to your platform for more.
Points: Reward items like points, stars, etc. are low-hanging fruit that can be set up to be given to users automatically based on their activity on your live stream. With points, your audience members are more likely to engage with your content consistently as they feel incentivized to collect more. That being said, points alone are not enough; they need to be combined with other offers or "real" rewards to ensure user loyalty.
Leaderboards: Leaderboards are a great way to extend your points system and build momentum for users to return to earn points in the first place. Users can compete against one another for spots on the leaderboard and feel motivated to end up as a top ranked player at the end of your live stream. But besides eternal glory, why should they care about finishing first? These kinds of victories must give way to bigger, or more interesting, and rewarding opportunities.
Badges and NFTs: Badges and NFTs are another way to incentivize your fans to interact with your live stream content, and are becoming more relevant as we gain more of an understanding about the value of owning NFTs. These can be awarded when reaching a specific number of points or for having completed specific tasks while enjoying your live stream.
Gifts, Exclusive Offers and Premium Experiences: Real-time VIP offers and loyalty rewards are the last piece of the puzzle and perhaps the most important to your interactive live stream user experience. This is because it concerns what your end-users are able to walk away with thanks to all the hard work they put in to earn those points, leaderboard rankings, and badges or NFTs. This last step must include the offering of real-rewards that your users can enjoy outside of your platform, such as discounted concert tickets, a chance to meet a celebrity, a free signed jersey, etc.
Implementing these loyalty mechanisms on top of your gamified live streaming experience will help you to increase user session lengths, reduce customer churn, and successfully monetize your platform.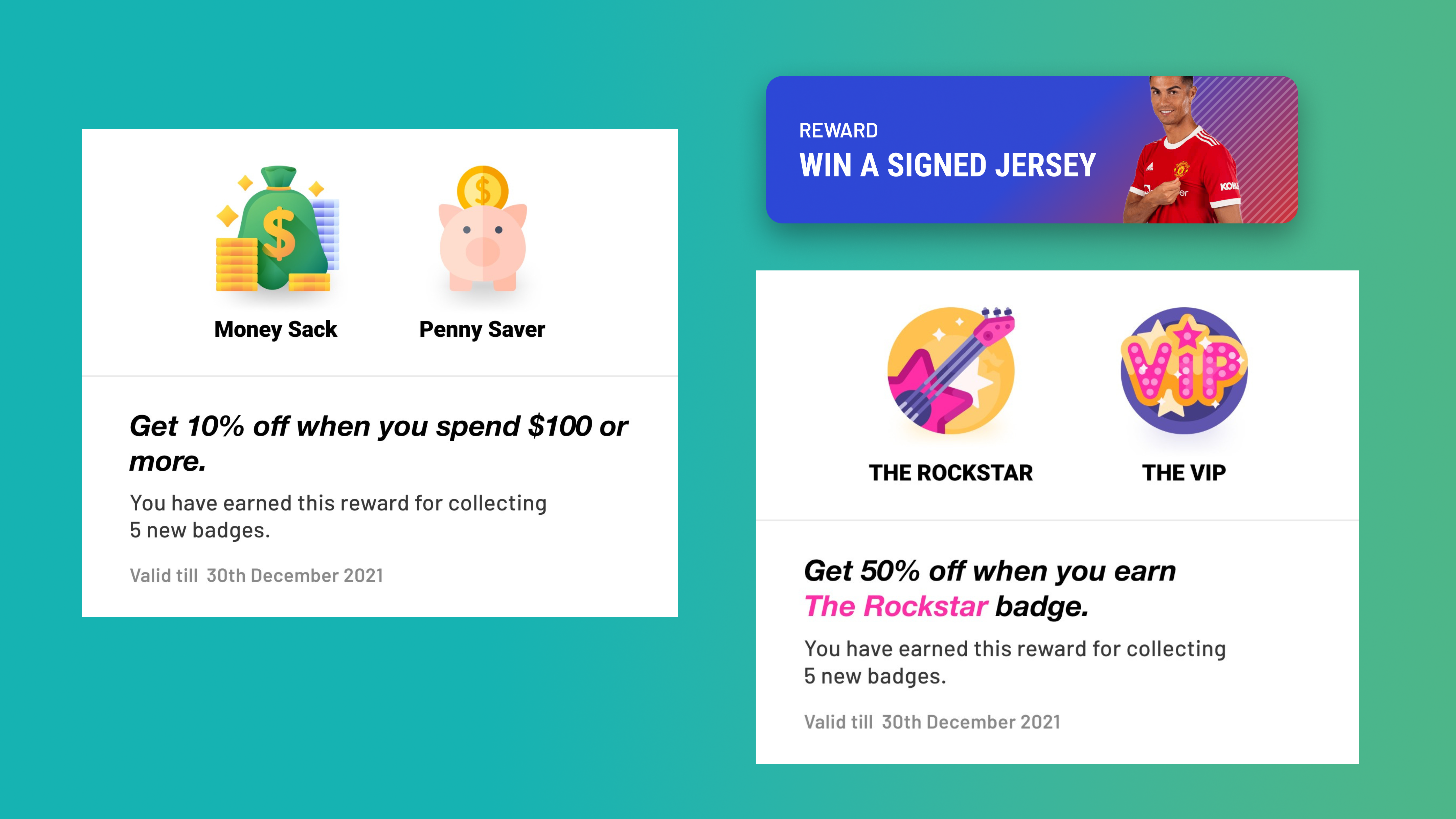 In 2022, the competition for user attention is huge and only continuing to grow. It seems like everyone is fighting to acquire the top production companies, diversify their content portfolio, and generally offer the most amount of content out there compared to their many competitors. But in reality, the focus needs to return to the user experience on these livestreaming platforms, and to the new expectations of interactivity.
Broadcasters, rights-owners and streaming platform producers need to ask themselves: What can my fans do on my platform that they can't on others? Or: What do they want to do that I'm not currently offering?
Interactive livestreaming is an amazing solution to making your platform stand out amongst the rest, and is becoming the norm as we move forward in the world of digital entertainment.
At LiveLike, we specialize in creating these unique interactive livestreaming experiences, and have proven our efficiency with renowned broadcasters around the world (Warner, Fox, Canal, Sky). With the use of our extensive engagement suite, we can help you to build these experiences and introduce interactivity seamlessly within your existing ecosystem.
Want to know more about interactive livestreaming?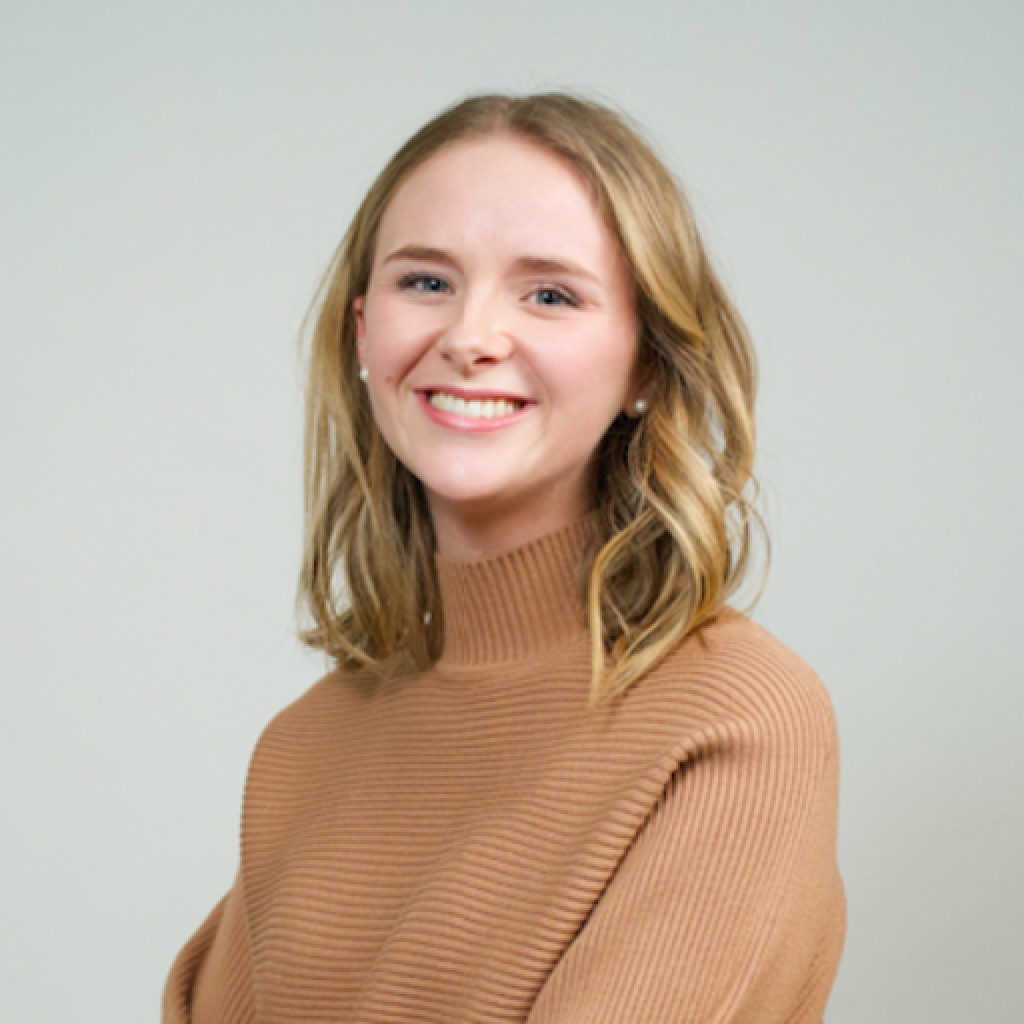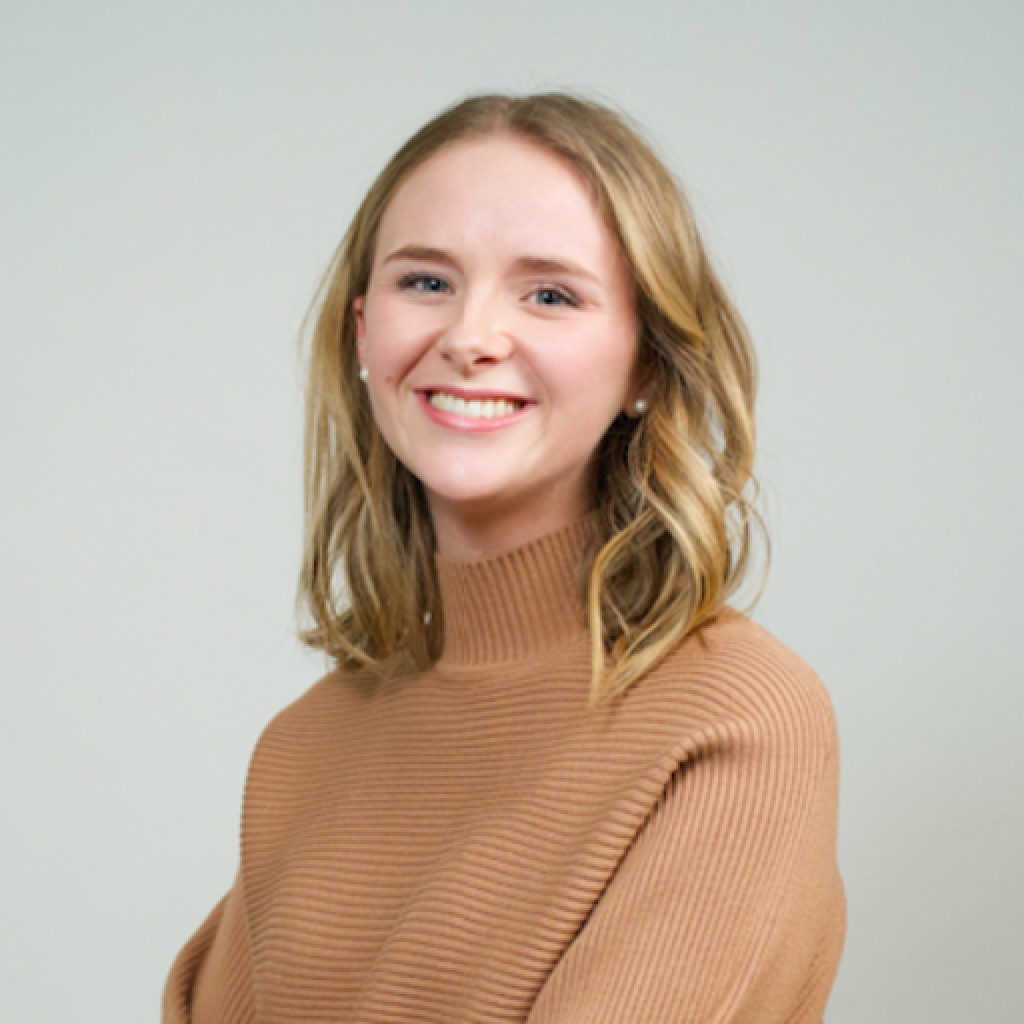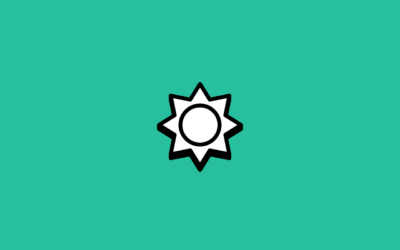 As the days grow shorter and the leaves begin to change, it's time to look back on the exciting updates and announcements LiveLike brought to the world of sports and entertainment over the summer. We've had a remarkable season filled with innovation and progress, and...